Sivir Build Guide by master earth
Not Updated For Current Season
This guide has not yet been updated for the current season. Please keep this in mind while reading. You can see the most recently updated guides on the browse guides page.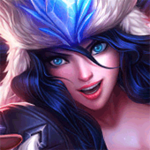 x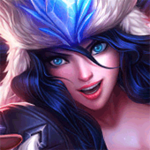 Did this guide help you? If so please give them a vote or leave a comment.
You can even win prizes by doing so!
I liked this Guide

I didn't like this Guide



Commenting is required to vote!

Thank You!
Your votes and comments encourage our guide authors to continue
creating helpful guides for the League of Legends community.
Ability Sequence

1
4
5
7
9

3
14
15
17
18

2
8
10
11
13

6
12
16


YES THAT ONE BLUE ITEM KNOWONE GETS
I KNOW YOU THINK ITS BAD
yes, its essence reaver. if you are still reading allow me to explain why this item is good.

90% of people who do not like this item say its not enough damage..................... it gives 80 damage people there is NO ITEM IN THE GAME that gives more.

early on life steal is essential. as sivir you can evade most anything, because unlike any other ADC you have a built in banshees vial. plus the combined movement speed on your passive and ult, your should never be in dangerous range of any non ADC champ for more than a second. what you should be scared of is losing to much hp from long range ability's. which is were life steal comes in. even if only 16%(10% essence 3% runes 3% blade)

the mana regen is also amazing first item, before you get this item, your mana pool only allows for 3-4 boomerang blades. now you can toss this ability out as many times as you want well gaining back any mana you use.

10% cd reduction! DO YOU UNDERSTAND HOW GOOD THAT IS. now you q 10% more often. your spell shield comes up 10% faster. MUST I EXPLAIN HOW CD REDUCTION WORKS.

now for the rest of the build
IE OF COURSE
Yes i have tried of getting shiv or pd second. your q has more than a 1/1 scaling with ad. your w is a basic attack reset THAT ALSO GIVES 60% ATTACK SPEED. yes your kiting will be worse than other champs right now. that does not really matter with passive and ult though. just try this once when ahead and see how much damage your q does.

TIME FOR SOME ATTACK SPEED
your dps is really low before you get either ph or shiv. though building an attack speed item right now may be a bad idea if there is a tank that will not let you near his team. then you may want to go bork or last wisper first.

LAST WISPER
yup its an item. you should get it

DEFENSE ITEMS ARE FOR THE WEAK, OR FOR PEOPLE WITHOUT SPELL SHIELDS
you already have a built in banshees veil. 10 million movement speed, and a bunch of burst. it is possible that their are so many assassins on the enemies team that it is necessary. or your just bad at spell shields. SO BUILD THE MOST OFFENSIVE DEFENSE ITEM YOU CAN GET. GA like items are just not necessary. Bork is my favorite because it gives attack speed rounding out your dps. also try bloodthurster for ALL the life steal, scimitar for you know why, or ghost blade if you can safely.