This build has been archived and is for historical display only
This build has been archived by the author. They are no longer supporting nor updating this build and it may have become outdated. As such, voting and commenting have been disabled and it no longer appears in regular search results.
We recommend you take a look at this author's other builds.
x
Not Updated For Current Season
This guide has not yet been updated for the current season. Please keep this in mind while reading. You can see the most recently updated guides on the browse guides page
x
Hybrid Miss Fortune by Fiendmercury
By Ragnar Fox | Updated on

December 11, 2015
x

Did this guide help you? If so please give them a vote or leave a comment.
You can even win prizes by doing so!
I liked this Guide

I didn't like this Guide



Commenting is required to vote!

Thank You!
Your votes and comments encourage our guide authors to continue
creating helpful guides for the League of Legends community.
Spells:

Flash

Ghost
Ability Order


Love Tap
Miss Fortune Passive Ability

Strut
W
Threats & Synergies

Threats

Synergies
Extreme
Major
Even
Minor
Tiny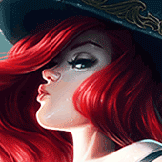 Show All

Extreme Threats
Ideal Synergies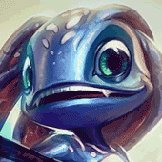 Fizz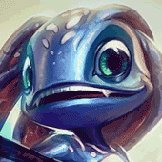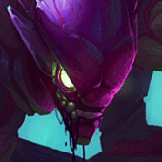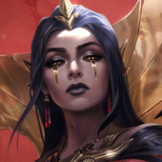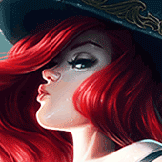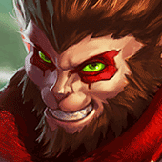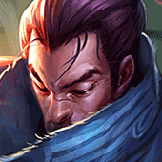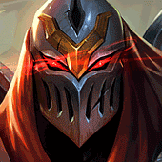 Credits to Elo Hell for the fan art
"She was a fast machine
She kept her motor clean
She was the best damn woman
That I ever seen"
(You Shook me all night long - ACDC)
Hello everyone and be welcome to my guide. First of all I would like to apologize for any English grammar mistakes, I'm not a native English speaker, to tell you the truth I had to ask a friend of mine who isn't English native either to translate this from Portuguese to English for me and although he is far better than me he isn't the best at English himself.
Before we start let me tell you why I did made this guide. Everyone who plays

Miss Fortune
must have already seen that she has 3 skills that scales out with AP, when I did realize that I'd simple asked myself: why not? On that very day I started to test her with AP (that was in S2) and I got amazed by the results and still got it, the goal of this guide is to share the experience I had playing with her and tell everyone that Mage Fortune is far more powerful than it appears, and as like as other powerful Mid lanners such as

Morgana
and

Orianna
, she deserves her time to shine.
PS:
DON'T FORGOT TO READ THE CS NOTES!

+

Extremely easy to snowball.

+

Incredible easy to farm with

Make it Rain

and

Love Tap

.

+

Good Mobility due

Strut

.

+

Very strong poke in all phases of the game.

+

Amazing AoE damage and a good single target damage.

+

Don't fall flat in late game keeping her high damage output as a Caster Mage.

-

Need perfect positioning.

-

She's a glass cannon.

-

Bullet Time

can be interrupted by any CC which make it a little bit complicated in order to ult properly.

-

Weak CC with only a AoE low/mid cooldown slow.

-

You have to know how to play as both Mid and ADC

| | | |
| --- | --- | --- |
| | | It's the standard defensive summoner spell when you can't rely solely in your speed a good use of Flash may be the difference between life and death. |
| | | |
| --- | --- | --- |
| | | This spell stacks with your high mobility making you faster than a F1 car it can be used in order to escape a lost team fight, as a tool to chase your opponent and make him pay for his mistakes or to better get in position for the Team Fights. Its cooldown 210s is 30% faster than flash making it a viable option for a defensive spell. Like you see on CS i recomend use both of they. |
| | | |
| --- | --- | --- |
| | | It's a good option of a defensive spell if the enemy team has a lot of CC, it would be just perfect if it made you immune to CC for 3s, since it would allow you to Bullet Time without the fear of being interrupted, since it doesn't make you immune it has be picked with caution. |
| | | |
| --- | --- | --- |
| | | It's the main offensive spell for almost all of damage dealers characters, it works well in AP Miss Fortune since it helps you to kill your enemies. |
| | | |
| --- | --- | --- |
| | | Its a pretty good defensive spell as well. Heal substitute barrier one time it has almost the same value in heal and cure another char and grant a good movement bonus. It can Make a strong difference on a x1 fight. If you are facing many bursters or a powerfull buster like LeBlanc think in use barrier. |
| | | |
| --- | --- | --- |
| | | Even though this spell isn't as used as Ignite for Carries, it works better in the Miss Fortune, since it slows can stack with the slow from Make it Rain, this spell also helps to keep an enemy in the Bullet Time range, reduce the movement and attack speed. It's beautiful on her, can be used in offensive and defensive cases. |

I'll post here any score that represents the power of the Hibrid

Miss Fortune
. If you get a good score with it, fell free to send me a PM with the image and will put it here.


01//22//13
Guide relesead.
01//24//13
Add score topic, extra topic, change log topic and updade the ADxAP topic
01//27//13
Add

Morgana
as a support and two masteries viable options.
02//05//13
Add an important note on
Laning
topic. Add

Hextech Gunblade
and

Athene's Unholy Grail
, update

Zhonya's Hourglass
, defaut build and
ADxAP
topic.
02//14//13
Add a common AD Build to comparison and solves some grammar errors (my english teacher finally have a little time to me *-*)
02//22//13
Update

Double Up
,

Fiddlesticks
Match up and the

Bullet Time
AD Nerf (0,45 down to 0,35).
Note: AD

Miss Fortune
s is crying.
03//12//13
General Update on Items. Add a Mage fortune Picture on intro.
04//1//13
Update on runes, masteries and supports topic and some minors updates.
05//08//13
Massive update on Match up Interface (no one match up has been update), fixed some minor erros).
06//11//13
3.7 Update and Changed Name color interface.
07//07//13
Lots of grammar corrections.
27//08//13
Added a cool flag counter. O.O
07//10//13
Match up Section removed. Too Polemic o.o
28//11//13
Pre-season updades. (Not big deal for us. Just some cool masteries)
28//03//14
Update with nerf on

Lich Bane
. **** you Riot!
17//05//14
Rework update.
26//08//15

Nashor's Tooth
removed,

Morellonomicon
added in its place. Added

Luden's Tempest
on item section. Minor Changes and Corrections.
9//05//15
Update on Seals, Changed

Greater Seal of Armor
for

Greater Seal of Scaling Mana Regeneration
as default choice.
16//10//15
Update Essential itens. Add

Liandry's Anguish
and

Rabadon's Deathcap
and changed

Lich Bane
to offensive section. Change
Exaust
to

Ghost
as default second spell choice.
11//12//15
Update for Pre-season. Put more of the guide on CS. It appears to be more clean. Working on Match ups.