Yorick Build Guide by MankDemes

Ivern's edgy older brother (Yorick JG Build) (WIP)
x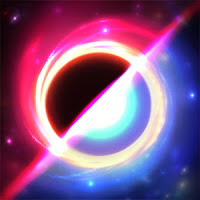 Did this guide help you? If so please give them a vote or leave a comment.
You can even win prizes by doing so!
I liked this Guide

I didn't like this Guide



Commenting is required to vote!

Thank You!
Your votes and comments encourage our guide authors to continue
creating helpful guides for the League of Legends community.
Runes:
Current Fav.
Resolve
Grasp of the Undying
Font of Life
Conditioning
Overgrowth
Precision
Overheal
Legend: Bloodline
Bonus:
+10% Attack Speed
+9 Adaptive (5.4 AD or 9 AP)
+6 Armor

Spells:
The Usual
Flash
Smite
Items
The Build
Threats & Synergies
Threats
Synergies
Extreme
Major
Even
Minor
Tiny
Show All
Extreme Threats
Ideal Synergies
Irelia
We all know Irelia is the devil... Can easily escape your W and insta kill your poor poor mist walkers
Synergies
Champion Build Guide
Preface: Yorick is a late game champ obviously so his early clear isn't going to be the fastest however, Yorick has a little trick up his sleeve ;)

(Blue Side is prefered since it's possible to do solo.)

Starting Blue Side: In my opinion Yorick really doesn't need a leash and I've had reasonable sucess playing without one. You should start Wolves here, execute all three wolves with Q then level E. This is where the fun begins. Throw your E over the wall to blue and once they jump just walk up and help them out. Your Mist Walkers should be taking most of the agro here and you'll probably lose 1. Once your E comes back up, toss it over to gromp and let your Mist Walkers chip gromp down while you finish Blue and eventually execute it. Use the grave from Blue to summon another Mist Walker and bam. You're done. From here you can level W and either go for red buff (Red Buff - Krugs - Raptors see red start)or wait for Scuttle to spawn.

Red Side: Red Side is a totally different ball park but we'll be doing something similar here as well. You'll definitely need a leash to kill red but make sure you DO NOT smite it, execute it with Q. After that. throw your mist walker into krugs and let it take agro. Focus the big Krug and smite if you need to. You can get all 4 Mist Walkers from the baby Krugs but each level gives them as well in case you need some extra help killing krugs. After the job is done, summon your 4 mist walkers and walk over to raptors and toss them bad boys on there. Target small raptors with Q when possible for more Mist Walkers and then continue to either scuttle or Blue following the same Wolves - Blue - Gromp or just Blue - Gromp.

Scuttle Strat: Taking scuttle is super easy but can require some practice. Place your W just right to make him walk over the edge as it pops up breaking the shield. This can take some practice to do but it's worth. My strategy is to place the cursor right on the end off his butt and hit W. Make sure you do it in a spot where his movement is predictable so he doesn't end up dodging your W's wall.

Congrats! You've cleared the Jungle. The next best strategy is to see if you can gank and the most ideal situation is at least having 1 mist walker. I Personally target a lane where your team is winning so you can possibly pick up a low health kill and gain another Mist Walker. It's best to see if you can fit this in between Blue/Red and scuttle but if the oppurtunity isn't there or you missed it then carry on with the full clear and double scuttle. Go back when you have around 1050 gold and then look for ganks.
IMPORTANT: Maiden is super useful in ALL fights and since she doesn't have a timer, make sure you do your best to keep her alive.

Yorick can sometimes be tricky to gank with, make sure the enemy team is almost under your team's tower before ganking and initiate with the E to either cast your Mist Walkers on the enemy or just to slow them down. Follow up with your W to trap them then go ham with the AA and Q. Hopefully your laners will be there to help.
First Dragon and Mid Game
By the time first dragon spawns you should be nearing level 6 and almost have an upgraded smite however, obviously if the oppurtunity presents itself then you can have dragon gone before then. But, if you still need to get 'em, prepare for my favorite jungle strat. Much like Ivern and Daisy, Yorick and Maiden can be super fun and pretty effective in soloing and securing first dragon. There's not much to cover here, deward dragon and cast Maiden and your 4 Mist Walkers and go to town. If the enemy jungler or a laner shows up you can "box" yourelf into the dragon pit temporarily by placing your W at the entrance, make sure you have smite ready and congrats. You just snagged the first Dragon all by your lonesome.

Mid Game: At this point your probably getting to Yorick's unstoppable 1 shot rampage. Spend a good portion of your time in the jungle farming and building up a Mist army, then look for more ganks or help out in lane(s). If Maiden is back up then maybe you can even look for a Herald kill. Make sure you target squishy and low health champs and if you're strong enough, go for some solo enemy jungler kills or just plain ganking.
1 shot time, hit everyone with Q and blah blah blah blah E and what not. I'm sure you've played Yorick, it's nothing special.
Horizon Focus and Rylai's
Rylai's: I've found that being able to catch up to a target has been my biggest weakness when playing as Yorick. Rylai's can help by providing the slow and giving a boost to health. The AP isn't super useful since your Q is obviously the only thing that scales off AP but start with an E for an ultra slow, smite if you need even more help catching up then W like usual.

Horizon Focus: Pretty obvious, E + Mist Walkers + Horizon Focus = Sit back and enjoy, you can still just E and follow up with a Q since the added AD from Sheen in the Sunderer will give a boost. Mixed with Rylai's it can be a pretty brutal combo.