Not Updated For Current Season
This guide has not yet been updated for the current season. Please keep this in mind while reading. You can see the most recently updated guides on the browse guides page
x
Jhin Build Guide by Mooseca
Jhin For Dummies
x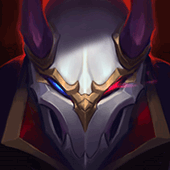 Did this guide help you? If so please give them a vote or leave a comment.
You can even win prizes by doing so!
I liked this Guide

I didn't like this Guide



Commenting is required to vote!

Thank You!
Your votes and comments encourage our guide authors to continue
creating helpful guides for the League of Legends community.
Runes:
Precision
Press the Attack
Triumph
Legend: Alacrity
Coup de Grace
Sorcery
Transcendence
Gathering Storm
Spells:
Flash
Heal
Threats & Synergies
Threats
Synergies
Extreme
Major
Even
Minor
Tiny
Show All
Extreme Threats
Ideal Synergies
Caitlyn
Ban her.
Synergies
Hi all and welcome to my guide: Jhin For Dummies.
I'm an ADC since i started playing LOL and a Jhin Main since he was relased.
Anyhow i'm just Silver, so don't rely too much on what you read. This guide reflects my way of playing Jhin and must be considered as a cue to create your (unique) playstyle.
Khada Jhin is a madman, a sociopath who lives only for art and death. You will feel this madness during your games and it's freaking amazing. If you can understand his kit and his tempo, you will become a God of Beauty and Death but it will be hard as ****.
But practice pays off. Playing Jhin is soooo satisfying. The in game model is great, also without the Bloodmoon skin, which is perfect.
VFX and the SFX are just on point and the voice of the Virtuoso will get you in the mood in no time.
Chaining up spells and AA in the correct order will reward you with a disgusting output of DMG. Remember that you have the longest skillshot in the game (W) so make plays with that and finish the show with a beautiful, fun, and deadly ult: Curtain Call.
So lets start the show!

-WHISPER-
DEATH IN 4 ACTS: Jhin's basic attacks use ammunition and his attack speed cannot be improved except through growth by level-up. Jhin's attack speed growth is classified as Base Attack Speed. Jhin can attack 4 times before having to reload for 2.5 seconds, and does so automatically after 10 seconds of neither attacking nor using an ability.
The fourth attack is guaranteed to critically strike, dealing

15 / 20 / 25%

of the target's missing health bonus physical damage. The fourth attack will still critically strike against structures, but deals 44% reduced damage and doesn't apply the bonus physical damage.
EVERY MOMENT MATTERS: Jhin's critical strikes grant him 10% (

+ 4% per 10% bonus attack speed

) bonus movement speed for 2 seconds, but his total critical damage is reduced by 25%.
Additionally, he gains 2% - 40% (based on level) (

+ 4% per 10% critical strike chance

) (

+ 2.5% per 10% bonus attack speed

) AD as bonus attack damage.
This passive sums up Jhin's playstyle: catch the moment. You have to know how to fight and when it's time to do it.
You have 4 bullets and then a reload time of 2.5 sec, which is a lot of time. Luckly for you, the 4th shot will ALWAYS be a crit, wiche will give you Movement Speed to get safe or follow your target. You can also cast abilities during that time, the reloading process will not be interrupted. You want to use the 4th shot on Enemy Champions for free DMG but be careful: if they engage while you are reloading, you won't be albe to fight back and you have 0 escape tools (beside Flash). My advice here is to start running away a moment before the last bullet hit the target, that 100 units of advantage can save your life.
Still worried about Attack Speed? Why having AS when you can have AD? The AS and the Crtiical Chance you build will give you an insane amount of AD as the time goes by. More, the AS will increase the MS you receive when you Crit. See? Attack faster is not important when you can one-shot an Enemy :)
Next up is his Q:
-DANCING GRENADE (Q)-
TARGET RANGE: 550
EFFECT RADIUS: 400
COST: 40 / 45 / 50 / 55 / 60 MANA
COOLDOWN: 7 / 6.5 / 6 / 5.5 / 5
ACTIVE: Jhin launches a canister at the target enemy, dealing physical damage. Dancing Grenade bounces to up to three additional enemies beyond the first, with each kill it performs increasing its total damage by 35%.
MIN. PHYSICAL DAMAGE:
45 / 70 / 95 / 120 / 145 (

+ 40 / 45 / 50 / 55 / 60% AD

) (

+ 60% AP

)
Your lane-trading tool. Max this first, it will help you out in every stage of the game.
Dancing Grenade is an awesome spell that allows you to farm and DMGing enemys too.
The good part of his Q is the increased DMG you get after killing a unit: if you manage to kill 3 minions, the last bounce will deal 105% of the initial DMG! For this reason you want to use Dancing Grenades on the Ranged Minions, the weaker ones. Try AA every one of them once, then throw Q when the Enemy Champ come near the wave and enjoy the DMG.
Quick Combo: Q -> 4th Shot
The 4th shot deal % missing health as bonus DMG so if you throw Q before the 4th AA, its DMG will increase. Also the Q range is the same of your AA, which makes everything a lot easier. The downside of this combo is the delay caused by Q cast. If the enemy has good timing, he can Flash away.
And now, Jhin's best basic ability (in my opinion):
-DEADLY FLOURISH (W)-
TARGET RANGE: 3000
COST: 50 / 60 / 70 / 80 / 90 MANA
COOLDOWN: 14
PASSIVE - CAUGHT OUT: Enemy champions damaged by Jhin's basic attacks, his allies, or inside a blooming Captive Audience Lotus Trap are marked for 4 seconds.
ACTIVE: After a delay, Jhin fires a shot in the target direction, stopping at the first enemy champion it collides with, dealing physical damage. Deadly Flourish deals 75% damage to non-champions along the way.
Damaging a Caught Out champion roots them and grants Jhin "Whisper" bonus movement speed.
PHYSICAL DAMAGE: 50 / 85 / 120 / 155 / 190 (

+ 50% AD

)
DURATION: 0.75 / 1 / 1.25 / 1.5 / 1.75
This spell has lot of utility. The most important: steal all the kills.
With a 3000 units range, and a decent amount of DMG, the steal potential of your W is huge. You need that extra 300g, your items are expensive :)
The other great thing about this ability is the passive: you can root Enemy Champs who have been hit by an AA if you land a W on them. Notice that the AA DON'T have to be yours! If your Support hit an Enemy Champ with an AA, you will be able to root them with Deadly Flourish (the icon next the Enemy Champ tells you when you can root them).
I recommend to use mobile view for more precision. Or you can blind-shot your W and see what happend. (It feels good to kill someone with a blind-shot)
Max this second for more "Kill Secure".
--WORK IN PROGRESS--