x
Did this guide help you? If so please give them a vote or leave a comment.
You can even win prizes by doing so!
I liked this Guide

I didn't like this Guide



Commenting is required to vote!

Thank You!
Your votes and comments encourage our guide authors to continue
creating helpful guides for the League of Legends community.
Choose Champion Build:
(MID) Lux

(SUPPORT) Lux
Runes:

Sorcery


Summon Aery
Manaflow Band

Absolute Focus

Waterwalking
Inspiration


Biscuit Delivery

Cosmic Insight
Spells:

Flash

Barrier
Threats & Synergies

Threats

Synergies
Extreme
Major
Even
Minor
Tiny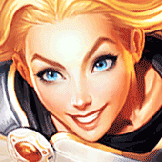 Show All

Extreme Threats
Ideal Synergies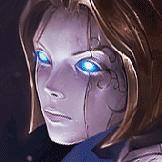 Orianna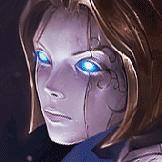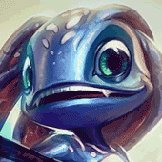 Summoner Spells
---

+

Barrier is a lot better to take on Lux than Ignite because of many reasons. For example:

A lot of mid laners take ignite because that's usually what works best mid lane. So when you're in the laning phase and the enemy mid laner has ignite, you can basically live through the ignite with your Barrier. For example, lets say that both Lux and the enemy mid laner have about the same amount of HP and both of them are almost dead, and the enemy uses ignite on Lux and Lux uses Barrier. She can live through the Ignite and maybe be able to kill the enemy mid laner. Also if Lux is on a cooldown for either her Light Binding or Lucent Singularity she can Barrier to live through the ignite and walk back up to them and Lucent Singularity. I wouldn't suggest using her Light Binding since you both are so low that if you miss your Light Binding then you are most likely dead. Your Lucent Singularity range and radius is so big that that would be the easiest way to get a kill on them before they can kill you. I dont suggest doing this if you're new to the game or Lux because they would probably kill you before you got the chance to kill them when you dont know how to play her. Also, I dont sugget doing this if you're against another ranged champion and they could have a chance of doing the same to you but they kill you instead. For example, definitely don't do it to Orianna. Syndra's probably not a good idea either because she could Dark Sphere and then stun you with her Scatter the Weak and/or ult with Unleashed Power.
Lux kills people very quickly with her abilities especially if she's ahead in lane and has good farm and/or has more farm than the enemy mid laner so then she's also ahead with gold so she'll be able to buy more items sooner. So because of the way Lux kills champions and how fast she does it, she doesn't need a summoner to secure a kill that was really already secured once you hit your Light Binding. With Lux, you either get the kill with your abilities or you dont. And wth Barrier you can also live when someone tries to kill you with an ability and be able to kill them afterwards or if you're about to die and a cooldown for an ability is about to be up, you could also Barrier at that time.
Lux just doesnt need a kill securing summoner. Its very unnecessary especially after laning phase. Ignite could sort of be useful during laning phase...i guess...but its still not as good as Barrier. Barrier is ultimately the best summoner for Lux overall and theres not really a time in the game where Barrier isnt good for Lux.