Jax Build Guide by MolotovPeep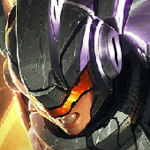 x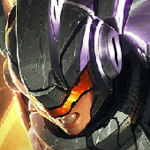 Did this guide help you? If so please give them a vote or leave a comment.
You can even win prizes by doing so!
I liked this Guide

I didn't like this Guide



Commenting is required to vote!

Thank You!
Your votes and comments encourage our guide authors to continue
creating helpful guides for the League of Legends community.
Jungle Build
Additional Optional Items (Sell Boots)
Ability Sequence

3
8
10
12
13

2
4
5
7
9

1
14
15
17
18

6
11
16

Not Updated For Current Season
The masteries shown here are not yet updated for the current season, the guide author needs to set up the new masteries. As such, they will be different than the masteries you see in-game.
Masteries

How does this build work?
It's pretty much like any other assassin Jax build but with more mixed damage and the ability to accomplish almost two roles at once. When playing Jax with this build, play him like you normally would (of course be cognitive of your lesser health if you normally play him tanky) but also keep in mind his power spike is more mid and late game so don't go overly aggressive early, unless you can get a lead with base stats while everyone has starting items (build the recommended starting items or whatever you're used to). Otherwise, let's get into why this build works.

Why does this build work?
The Muramana - Seraph's Combo is the highlight of this build, and it works so well on Jax because he scales into the late game, which is what the build requires to work. Let's look at Muramana: the passive says that SINGLE TARGET abilities and auto attacks will deal an extra percent of damage, scaling with your mana. You will have a ****-ton of mana from Muramana and Seraph's, so this damage will be very high. Also, it will give a considerable amount of AD. You will get a lot of AP from Seraph's passive (plus the shield is nice) and most of your abilities scale off AP. These two items ensure your one-shot potential. Adding the Extra AP and AD from Guinsoo's and Hextech (normal items on Jax), you become a fighter (like normal), and a burst assassin. The Nashor's Tooth also adds damage scaling with AP (which you will have a lot of) to your autos, giving you the best of both worlds.

The Math
Focusing on the core top and mid build, let's establish a constant: Muramana and Seraph's combined (fully charged) give 2,000 mana. Muramana gives 20 base AD and then 2% AD additional AD based on maximum mana. Jax has a base mana of 883 without runes. 2% of 2,883 is about 58. On top of Jax's naturally high AD, he gains 58 extra from one item which also makes his basic attacks and single target spells do 6% of his maximum mana as additional damage. 6% of 2,883 is 173 on-hit damage. Jax's most damaging abilities (Q+W) are single target and will each apply this damage.

Looking at Seraph's, you gain 3% of your maximum mana as AP. 3% of 2883 is 87. Seraph's gives an additional 80 AP anyways, so that is 167 AP total from Seraph's. The active is really nice and gives a shield for 150 + (20% of maximum mana), which is a 730 damage shield.

Moving on, with just two items, a W+Q combo (W empowered Q) will deal the base damage of the abilities combined + the scaling of the abilities combined + the Muramana passives combined for both abilities.

Jax's base AD is 119 at lv 18 and 62 at lv 1. For the sake of making a point, let's use 62. 62 + Muramana's 58 is 120 AD. His AP will be 167. Jax's Q scales with 60% AP and 100% AD and his W scales with 60% AP. At max rank, both abilities have a combined base damage of 180 + 230 = 410. Now, let's plug this in to the final equation.

410 + (60%*167)+(120)+(60%*167)+(2*173) = 410 + 666 = 1076

Jax's Q+W alone will do 1076 with two items. That is insane. And he will still retain the ability to carry a prolonged fight with the other items which help his scalings with AP and AD.

CY@, Get outa my jungle.

Enough said.