Jinx Build Guide by KR Sharkbait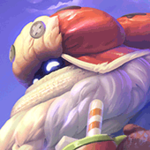 x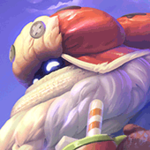 Did this guide help you? If so please give them a vote or leave a comment.
You can even win prizes by doing so!
I liked this Guide

I didn't like this Guide



Commenting is required to vote!

Thank You!
Your votes and comments encourage our guide authors to continue
creating helpful guides for the League of Legends community.
Cheat Sheet


Standard Build! (艸′v'★*)
Jinx Build
Ability Sequence

1
4
5
7
9

2
8
10
12
13

3
14
15
17
18

6
11
16

Masteries
18

Ferocity














12

Cunning















0

Resolve















Threats to Jinx with this build
Threat







Show all
Threat
Champion
Notes

1

Ashe
Ashe isn't really a problem for Jinx. Ashe has no escape spell and no stun until level 6. Ashe's slow is designed to chase rather than kite. All-in engagements with Jinx's high mobility will typically put Ashe on her heels nearly every time. You outrange her with your Switcheroo! so be sure to farm up and poke!

1

Twitch
Twitch will try to trade with multiple auto attacks, but Jinx can prevent that by superior range. Try your best to harass twitch with 1~2 auto attacks, then backing out and repeating this process until twitch is low enough and unable to fight back.

1

Tristana
Try to use your superior range with rockets to harass tristana out of lane. Tristana's main harassing tool (E) has a 16 second cd, which means you have 16 seconds to basically free-trade her with superior range.

Introduction °+(*´∀`)b°+°

______________________________________________________________________________________

Jinx lives to wreak havoc without a thought for the consequences, leaving a trail of mayhem and panic in her wake. A manic and impulsive criminal, she despises nothing more than boredom, and gleefully brings her own volatile brand of pandemonium to the one place she finds dullest: Piltover. With an arsenal of deadly toys, she unleashes the brightest explosions and loudest blasts - all the better to shock and surprise the hapless authorities. Always just out of the law's reach, Jinx's favorite game is to toy with Piltover's finest - especially Vi.
______________________________________________________________________________________

______________________________________________________________________________________
Jinx is actually a super fun champion to play. She snowballs easily and can carry games like nothing as long as you're positioned well! I hope this build helps you guys!~ Enjoy ☆*。★゚*♪ヾ(☆ゝз・)ノ

Tips! (人´∀`).☆.。.:*・°
Playing As Jinx :
- Rockets aren't always the best choice! Jinx's minigun is incredibly powerful when fully ramped up. Switch to it whenever an enemy champion gets too close.

- Jinx's rockets deal full damage to all enemies in the explosion. Use them on minions in lane to hit nearby enemy champions without drawing minion aggro.

- When a fight starts try to stay on the edge of the fray by poking with rockets and Zap! Do not run in and unload with minigun until you feel it is safe.

Playing Against Jinx :
- Jinx's minigun takes time to ramp up. If you see her poking with rockets try to jump on her and burst her down.

- Jinx's ultimate does less damage the closer you are to her.

- Jinx's snare grenades have a long cool-down and are her primary means of protecting herself. If she misses with them she will have a hard time escaping if engaged upon.

Tricks! (n'∀')η゚*。:*!
Ability Usage:

- Jinx is a champion who specializes in having both raw damage and very high DPS, but vulnerable to any kind of crowd control. As the game progresses, Jinx may be able to survive even a one on one duel with an enemy champion, as well as taking advantage of her passive to achieve multiple kills.

- Her minigun serves to clean the minions off the lane, as well as in close confrontations with her enemies. She has a very fast attack speed with her minigun but has a very short attack range. Instead, her rocket launcher Fishbones, provides distance for safe confrontation and a lot of AOE damage, but it is slow and uses mana per auto attack, so it is best suited for efficiently poking enemy champions in team fights.

- Zap! is a powerful skill with long range and decent amount of damage. It is very useful to check for hidden champions in the brush as well as to slow enemies who are running away or trying to engage you. But, it has a visible trajectory and a short delay before launching, so the enemy can easily dodge. However, in the early or mid game, her W is perfect if you use it in the right moment.

- Flame Chompers serves to root opponents and keep them from moving. It is very useful in team fights as well as for self-defense, but it does very low magic damage and has a very long cool-down so it's the ability with the lowest priority to level up, leaving it for late game. Jinx can save your skin (or her own) if Flame Chompers catch an opponent. Once they are rooted Jinx can move away to counterattack with her Minigun or Fishbones.