Not Updated For Current Season
This guide has not yet been updated for the current season. Please keep this in mind while reading. You can see the most recently updated guides on the browse guides page
x
Rakan Build Guide by Aqumah

Rakan The Tanky Support (Not In Depth Guide) Lul
x

Did this guide help you? If so please give them a vote or leave a comment.
You can even win prizes by doing so!
I liked this Guide

I didn't like this Guide



Commenting is required to vote!

Thank You!
Your votes and comments encourage our guide authors to continue
creating helpful guides for the League of Legends community.
Spells:
Exhaust
Flash
Ability Order
Fey Feathers
(PASSIVE)
Rakan Passive Ability
Hello I am Aqumah from the OCE servers, Im Silver 4 Trash and play League as a support main, besides that there is really nothing else to say im not special in any way. I've also only played League for about a year and a bit now as well by the way.


Tank Rakan is the firs thing i thought when i saw this character, his kit is very all in and without a Xayah ADC (usually one of my friends playing Xayah) you can have a hard time getting back into position because of using your W because you don't have the extended range on your e on Xayah, This build can work regardless with or without Xayah in late game. Xayah is not super important to work with but it can help alot for you. to have a friend with communication playing Xayah, Communication is needed to use his ult efficiently.

The Reason i believe His kit is very all in and should be played Tanky is because Rakan can have such big impacts on team fights with his R and W, His R is an ability that grants movement speed and a taunt when you run into an enemy player (why i have all the movement speed recommendations in the build). I believe that if a character like Rakan has to chase people down and taunt them for his team or get in the middle of a fight and taunt everyone you want to be as Tanky as possible, this also fills in the tank spot for your team allowing alot more damage from the Usual Tanky top lane or Jungle. Taunting already enough is a very frustrating thing alone from a character like Rammus but the only problem with Rammus is getting the kill after taunt, some play Rammus support but thats not what this build is about. Once semi tanky you should be Trying to be obnoxious as possible by using your W to get in, landing a Q then pressing E back onto your team mate. this will do a small but annoying ammount of damage and let your ADC lay into the whilst they are in your W ability, after this you go back to your ADC with your E and shield them as well as giving them the heal from landing the Q on an enemy player.

I believe that if you're going to taunt someone you should be tanky, especially a whole team, running around and causing as much cc as you can in a team fight, especially a full team taunt can easily win a team fight. The Taunt is probably the best Ability in his kit because he can easily taunt everyone and chase people down with such a tanky and movement speed build, after taunting everyone you are usually able to W knock up all of them if they are in a small area and having a Yasuo on your team makes you able to greatly benefit from these massive knock ups.

In the end this is my first Guide lmao,Its not super in detail or planned its just a build that i want to be recognized because i believe it is very useful and affects team fights greatly, Thanks for reading about my build.


Hopefully someone that knows how to make in depth guides can see this build and upload a much more in depth version of the build. as i said I'm new to this and i would love to see a much more thought out build.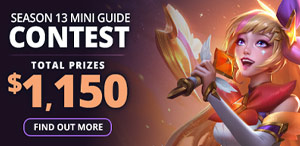 Rakan The Tanky Support (Not In Depth Guide) Lul