diamond
[S11] WILDEBOBS INSANE SMURF 1v9 DR MUNDO JUNGLE GUIDE
By WildeBob | Updated on

April 30, 2021
x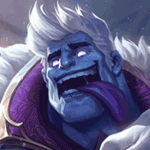 Did this guide help you? If so please give them a vote or leave a comment.
You can even win prizes by doing so!
I liked this Guide

I didn't like this Guide



Commenting is required to vote!

Thank You!
Your votes and comments encourage our guide authors to continue
creating helpful guides for the League of Legends community.
Runes:
STANDARD STEVE RUNES

Precision


Fleet Footwork

Triumph

Legend: Tenacity

Last Stand
Inspiration


Magical Footwear

Approach Velocity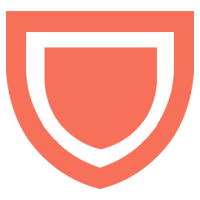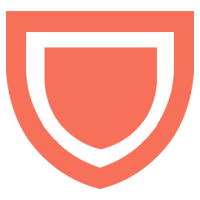 Bonus:
+10% Attack Speed
+6 Armor
+6 Armor

Spells:
STANDARD DANDARD SUMMS


Flash

Smite
Ability Order
IF U START RED/BLUE BUFF


Adrenaline Rush
Dr. Mundo Passive Ability

Sadism
R
Threats & Synergies

Threats

Synergies
Extreme
Major
Even
Minor
Tiny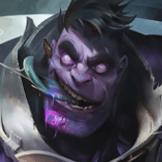 Show All

Extreme Threats
Ideal Synergies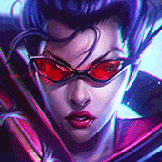 Vayne
YOU HAVE NO COUNTERPLAY TO THIS, JUST HOPE UR TEAM CAN KILL HER, IF U DONT THINK UR TEAM CAN THEN DODGE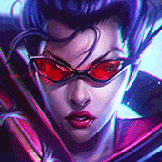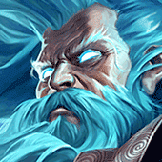 Zilean
REALLY GOOD BTW HE SPEEDS YOU UP AND MAKES U NOT DIE WITH ULT, GIGA BROKEN DUO STRAT BTW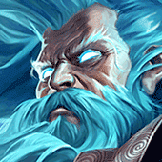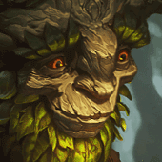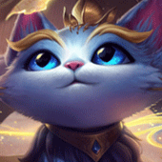 Champion Build Guide
THE MOST UP TO DATE CLEAR I CURRENTLY DO IS : ALMOST ALWAYS START WITH BOTLANE LEASH AND FULL CLEAR EITHER RED_KRUG_RAPS_WOLVES_BLUE_GROMP_SCUTTLE OR BLUE_GROMP_WOLVES_RAPOTRS_RED_KRUGS. I PREFER RED TO BLUE CLEAR BECAUSE YOU GET TO SCUTTLE ON TIME AS WHEN YOU FINISH CLEAR ON KRUGS, YOU NEED TO WALK A LONG DISTANCE TO GET TO SCUTTLE AND YOU WILL ALMOST ALWAYS BE LATE BUT IN THIS CASE I OFTEN JUST WALK TO OPPOSITE SCUTTLE INSTEAD IF I THINK ENEMY JUNGLE WILL BE CONTESTING THE REDSIDE CRAB (FOR EXAMPLE YOU CAN SEE IF THEY GOT LEASHED ON BLUE BASED ON WHEN TOP/BOT GET TO LANE AND OFTEN THEY WOULD HAVE PATHED TO REDSIDE AFTER).

NOTE* THIS MAY NOT BE THE 100% BEST METHOD EVERY GAME BUT I RECCOMEND ESPECIALLY IF YOU ARE NEW TO MUNDO, DO THIS CLEAR 99.999% OF THE TIME JUST TO GET THE HANG OF IT, THE MORE GAMES YOU PLAY THE MORE YOU WILL LEARN AND YOU WILL LEARN DIFFERENT WAYS TO CLEAR. YOU WILL LEARN WHEN TO FULL CLEAR AND WHEN TO CHANGE IT UP BUT IT REALLY DEPENDS ON HOW MANY EXPERIENCES YOU HAVE WITH MATCHUPS. THIS IS BECAUSE IT IS NOT JUST ABOUT JUNGLE MATCHUP BUT ALSO YOUR LANERS MATCHUPS WILL DEPEND ON THE CLEAR YOU GO. IN CONCLUSION, I THINK 80% OF GAMES FULL CLEARING THIS WAY IS FINE.
EARLY GAME

IF U THINK UR GONNA BE INVADED, (E.G. UR GONNA GET INVADED ON BLUESIDE), THEN START BLUE - GROMP - WOLVES - RAPTORS - RED - KRUGS - SCUTTLE

IF START RED THEN - RED - KRUGS - RAPTORS - WOLVES - BLUE - GROMP - SCUTTLE

U CAN 1V1 MANY CHAMPIONS IN THE RIVER, IT TAKES EXPERIENCE TO KNOW WHO AND WHEN YOU CAN FIGHT.

IF U DONT THINK YOU WILL BE INVADED BUT WANT TO FIGHT AT RIVER FOR SCUTTLE, START W AND SOLO RAPTORS NO LEASH - RED - KRUGS - RECALL - BUY RUBY CRYSTAL - WOLVES - BLUE - GROMP. (THIS MAY NO LONGER WORK WITH THE NEW JUNGLE GOLD NERFS SO YOU DONT GET ENOUGH GOLD FOR RUBY CRYSTAL) SCUTTLE, LOOK TO INVADE AND STEAL AN ENEMY CAMP IF ITS SAFE, IF NOT RECALL AND GO BACK TO FARMING WHATEVER CAMP IS UP.

MUNDO CAN SOLO DRAGON VERY EASILY AT LEVEL 5 IF YOU HAVE FLEETFOOTWORK OR SMITE, IF YOU THINK ENEMYS WONT CHECK DRAGON YOU CAN DO IT ON SPAWN, OR IF THEY ON OTHER SIDE OF MAP GANKING UR TOPLANER WHO IS SPAM PINGING YOU, YOU CAN DO DRAGON, BUT CAREFUL IF ENEMY BOT HAS PRIO THEY CAN KILL YOU ON DRAGON IF YOU CHECK. MUNDO DOES MORE DMG THE LOWER HEALTH HE IS SO THAT IS WHY HE IS GOOD AT TAKING DRAGONS
MID GAME/LATE GAME

RUN THEM DOWN AND GO ON KILLING SPREE. MUNDO SHOULD TRY TO GAIN LEVEL AND GOLD ADVANTAGE OVER ENEMY TEAM BY POWER FARMING. TAXING WAVES FROM LANERS ARE LITERALLY OP ON MUNDO BECAUSE YOU GAIN SUCH AN ADVANTAGE. YOU SHOULD AIM TO BE THE HIGHEST LEVEL IN THE GAME. IN THIS CASE, YOU CAN EASILY RUN DOWN ENEMY BACKLINE IN TEAMFIGHTS AND RUN THROUGH ENEMY CC. HOWEVER IF ENEMY STRONG THEN FOCUS ON KILLING THEIR FRONTLINE WITH YOUR TEAM THEN KILL BACKLINE LATER.
IF YOU ARENT FED AND FEEL USELESS, BUY GARGOYLES STONE PLATE AND JUST TANK FOR YOUR TEAM. GARGOYLES IS REALLY OP SPIKE ON MUNDO FOR 4TH OR 5TH ITEM BECAUSE YOU BECOME SO TANKY AND CAN HEAL FOR FREE WITH ULT IF YOU STONEPLATE AS THEY CANT BURST YOU DOWN BECAUSE OF HUGE SHIELD.

LATE LATE GAME, PERMA GROUP WITH TEAM AND EITHER PLAY TO ENGAGE/DIVE ENEMY BACKLINE OR PEEL AND PLAY SLOW AND KITING STYLE. IT ALL DEPENDS ON ENEMY COMP AND YOUR COMP, IF YOUR BACKLINE IS VERY WEAK IN PEELING AND ENEMY HAVE GOOD BACKLINE DIVE THEN ITS PROBABLY BETTER TO PEEL FOR YOUR TEAM IN THAT SCENARIO BECAUSE MUNDO CANNOT REALLY 1V5 LATEGAME EVER BECAUSE ENEMY TEAM WILL DEAL TOO MUCH DAMAGE AND HAVE TOO MUCH SUSTAIN/KITING AT THAT POINT. HOWEVER IT CAN BE GOOD SOMETIMES TO GO AFTER ENEMY BACKLINE IF YOU JUST NEED TO SOAK DAMAGE AND DISRUPT ENEMY TEAM SO YOUR TEAMMATES CAN PLAY THE FIGHTS A BIT EASIER BUT THIS ONLY REALLY WORKS IF ENEMY BACKLINE HAS LOW PEEL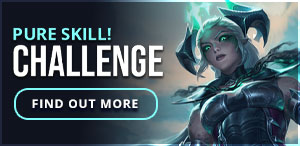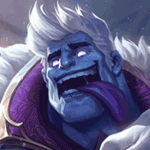 [S11] WILDEBOBS INSANE SMURF 1v9 DR MUNDO JUNGLE GUIDE