Yorick Build Guide by LoucasTitan

[SEASON 12.12] Yorick BUILDS that I use to climb to DIAMOND
x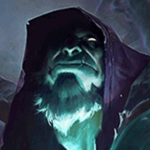 Did this guide help you? If so please give them a vote or leave a comment.
You can even win prizes by doing so!
I liked this Guide

I didn't like this Guide



Commenting is required to vote!

Thank You!
Your votes and comments encourage our guide authors to continue
creating helpful guides for the League of Legends community.
Choose Champion Build:
MY TYPICAL YORICK BUILD

TEAMFIGHT BUILD

FULL DAMAGE YORICK
Runes:
IF YOU CAN PLAY PASSIVE
Resolve
Grasp of the Undying
Demolish
Conditioning
Overgrowth
Inspiration
Magical Footwear
Approach Velocity
Bonus:
+10% Attack Speed
+9 Adaptive (5.4 AD or 9 AP)
+6 Armor

Spells:
MY TYPICAL SPELL
Ghost
Teleport
Ability Order
Normal Path
Threats & Synergies
Threats
Synergies
Extreme
Major
Even
Minor
Tiny
Show All
Extreme Threats
Ideal Synergies
Irelia
Irelia is one of the biggest counters to Yorick because Irelia can kill your ghouls fast, and that is Yorick's damage. What you are going to do is let Irelia push the lane and try not to get poked too much so the enemy jungler won't dive you. Irelia's biggest counters are grevious wounds and wardens' mail, because grevious wounds could stop Irelia's healing and Irelia would die if you burst him out. And wardens' mail so that Irelia won't burst you fast and you have a chance to outplay him. The rune that you are going to use is anything in your playstyle, but you will need boneplate because Irelia will burst you early in the game. 
Yuumi
YUMMIES
Synergies
Yuumi
YUMMIES
Champion Build Guide
Hello I am LoucasTitan. Im just a normal Yorick OTP that apparently reached Diamond in my country, the Philippines.
I just wanted to see if these basic builds that I know could help someone.

If you want to talk to me or have a question feel free to message me. Btw im not that active in any social media so sorry if im not responding.
MY SOCIALS:
https://twitter.com/LoucasTitan
WHAT MYTHIC ITEM TO PICK?
Divine Sunderer
The Divine Sunderer is an anti-tank item because of its "
UNIQUE – SPELLBLADE
: After using an ability, your next basic attack within 10 seconds deals (12%/9%) of the target's maximum health as bonus physical damage on-hit, with a minimum damage equal to 150% base AD and a maximum damage against monsters equal to 250% base AD" and its "
MYTHIC PASSIVE
: Empowers each of your other legendary items with 5% armor penetration and 5% magic penetration." Which means it's a good item for starting players and can change the game to your advantage in the late game because Divine Sunderer has a sustain that can really save your matchup if you are losing.
NOTE:
Only use Divine Sunderer if you know your opponent has two or more tanks or if you are losing badly.
Trinity Force
The Trinity Force is one of the most broken split-pushing item and one of the greatest early game powerspike since "
UNIQUE – THREEFOLD STRIKE
: Basic attacks grant 20 bonus movement speed for 3 seconds and, if the target is a champion or a structure, increase base attack damage by 4% for the same duration, stacking up to 5 times for a 20% increase." and its "
UNIQUE – SPELLBLADE
: After using an ability, your next basic attack within 10 seconds deals 200% base AD bonus physical damage on-hit." Which means it's one of the best Yorick item because it gives a lot of potential to Yorick, and basically it can really fall down in the late game, but you could always change to Divine Sunderer if late game comes and you are full build.
NOTE:
Only use Trinity Force if your lane is passive or if you are ahead of CS or kills.
Stridebreaker
The Stridebreaker is the most effective in chasing down and kiting enemies because of its "
UNIQUE – HALTING SLASH
: Deal 175% of base AD physical damage to enemies within a 450-radius of you, slowing them by 40% for 3 seconds." and "
NIQUE – HEROIC GAIT
: Dealing physical damage grants you 20 bonus movement speed for 2 seconds." Which means it's one of the greatest items when it comes to team fighting and really good against champs that have a lot of mobility.
NOTE:
Use Stridebreaker only if your playstyle is teamfighting, kiting mobility champs like Fiora, and lastly, if the enemy has a lot of response champs.
Eclipse
The Eclipse has excellent sustain and excellent poke damage because of the "
UNIQUE – EVER RISING MOON
: Hitting an enemy champion with 2 separate attacks or abilities within 1.5 seconds deals them 6% of target's maximum health as bonus physical damage and grants you 15% bonus movement speed and a shield for (160/80) (+ (35%/17.5%) bonus AD) for 2 seconds." Which means that it is best suited for champs that you can't get closer to, like Mordekaiser.
NOTE:
Use Eclipse only when you need a sustain and can't get closer to the enemy.
Prowler's Claw
The Prowler's Claw is the best gap closer and the best burst damage because of "SANDSWIPE: Dash in a line through the target enemy champion's location, and upon completing the dash, deal 75 (+ 30% bonus AD) physical damage to the target and increase your damage dealt to them by 15% for the next 3 seconds." Which means it's best suited against ranged or squishy champs.
NOTE:
Only use Prowler's Claw vs ranged or squishy matchups and if you need a high damage burst.
PRIORITIZE ON GETTING GOLD
CS>TURRETS>OBJECTIVES>CHAMPIONS
TRY NOT TO DIE TO MUCH
PRIORITIZE ON GETTING CS, TURRETS , AND LASTLY OBJECTIVES
AND KILLS IF YOU CAN GET IT IN EARLY GAME TO LATE GAME
GOLD THAT YOU CAN TAKE:
TURRET =
250 GOLD + 150 GOLD
(if its a first turret)
TURRET PLATE =
160 GOLD
15CS =
KILL
or
300 GOLD
Krugs =
131 GOLD
Gromp =
90 GOLD
Rift Scuttler
=
70 − 126 GOLD
Blue Sentinel
and
Red Brambleback
=
100 GOLD
Rift Herald
=
100 GOLD
Baron Nashor
= 3
00 + 25 GOLD
(if you are attacking baron)
Dragons =
25 GOLD
Never get mad at this game. You are playing YORICK. You are supposed to improve. You can't control what other people do. They have their own minds, and you just need to have the mentality that no one can break. That is why some people are reaching higher rankings because they are not getting mad and accepting the loss that Riot gave them.
BE A CHAD AND LET THEM GET MAD:)

(CREDITS:
https://imgur.com/gallery/Kodcj7U
)
"You must take your opponent into a deep dark forest where 2+2=5, and the path leading out is only wide enough for one."
― Mikhail Tal
"We're all gonna make it brah"
― Zyzz
SPECIAL THANKS TO ALL THE YORICK MAINS AND YORICK MAIN SUBREDDIT OUT THERE FOR HELPING ME GET SOME TIPS UP THERE, AND I HOPE I HELPED YOU TOO IN THIS GUIDE; IT IS A SHORT THING, AND I HOPE I CAN EXPAND MORE, BUT FOR NOW ENJOY.