Shikikashi's Sett Guide (11.15)
x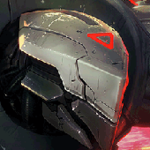 Did this guide help you? If so please give them a vote or leave a comment.
You can even win prizes by doing so!
I liked this Guide

I didn't like this Guide



Commenting is required to vote!

Thank You!
Your votes and comments encourage our guide authors to continue
creating helpful guides for the League of Legends community.
Runes:
VS. Mostly Melee
Precision
Conqueror
Triumph
Legend: Tenacity
Last Stand
Resolve
Bone Plating
Overgrowth
Bonus:
+10% Attack Speed
+9 Adaptive (5.4 AD or 9 AP)
+6 Armor

Spells:
Flash
Teleport
Ability Order
VS. MELEE/EASY-MODERATE MATCHUPS
Threats & Synergies
Threats
Synergies
Extreme
Major
Even
Minor
Tiny
Show All
Extreme Threats
Ideal Synergies
Renekton
Has a Shield Breaker, deals a lot of damage and very hard to win a trade against him.
Galio
Galio Wombo Combo. His kit synergizes really well with Sett.
Synergies
Galio
Galio Wombo Combo. His kit synergizes really well with Sett.
Champion Build Guide
HOW TO PLAY IN THE EARLY GAME:
SETT IS VERY STRONG IN THE EARLY LEVELS AND STAGES OF THE GAME, MAKE SURE TO FIND A WAY TO GET AN EARLY LEAD IN WHICH CAN BE DONE QUITE EASILY AS SETT IS VERY STRONG IN THE LANING PHASE. MAKE SURE TO SLOW PUSH THE LANE AND STACK A BIG WAVE IN ORDER TO HAVE THE LANE ADVANTAGE AND TRADING ADVANTAGE. USE E AND AUTO-ATTACK TO DEAL SIGNIFICANT AMOUNTS OF DAMAGE IN LEVEL 1 TRADES.
ONCE REACHING LEVEL 2 OR 3 LOOK FOR A KILL ON YOUR ENEMY LANER, ONE OF THE COMBOS YOU CAN USE TO DO SO IS FLASH-E-AA-Q-AA-W. YOU WILL THEN MOST LIKELY KILL THE ENEMY AT THIS POINT AS YOU ALREADY DEALT A LOT OF DAMAGE WITH JUST THIS SURPRISE COMBO.
ONCE REACHING LEVEL 6, FIND A GOOD WAY TO USE YOUR ULT, YOU MIGHT WANT TO USE YOUR ULT ONCE THEIR JUNGLER COMES AND ONCE YOU NEED TO USE IT FOR A KILL. MAKE SURE TO USE IT ONCE YOU NEED TO DO SO, OR ELSE YOU MIGHT JUST GET PUNISHED AND DIE IN THE PROCESS.
HOW TO PLAY SETT IN THE MID-LATE GAME:
THE MID GAME USUALLY BEGINS WHEN THE TIER ONE TURRETS GOT DESTROYED ALREADY AND WHEN THE TEAMS START TO GROUP AND CONTEST OBJECTIVES, IN ORDER TO BE SUCCESSFUL IN THE MID GAME AS SETT IS BY EITHER EXTENDING YOUR LEAD AND FARMING FOR MORE CS. IF YOU ARE IN THE LEAD OF COURSE YOU SHOULD OBVIOUSLY EXTEND YOUR LEAD, AND WHEN YOU ARE BEHIND FARM UP AND COLLECT WAVES.
A GOOD WAY TO EXTEND YOUR LEAD IS BY STAYING IN THE SIDELANES AND SPLIT-PUSHING, AND ALSO BY STEALING THE ENEMY'S JUNGLE CAMPS AND FARM MINIONS TO GET AS MUCH GOLD AND EXP AS POSSIBLE AND CLEARING ENEMY VISION. WHEN A TEAMFIGHT OCCURS YOU SHOULD ALWAYS BE THERE AS SETT SHINES THE MOST IN THE TEAMFIGHTS, THE BEST WAY TO GET INTO THE TEAMFIGHT IS BY STAYING IN THE SIDELANE IN WHICH THE MAIN OBJECTIVE OF THE TEAM WILL SPAWN (DRAGON, HERALD, BARON). YOU CAN ALSO STAY IN THE OPPOSITE LANE AND LET THE ONE'S WITHOUT TELEPORT (MOST OF THE TIME YOUR MID LANER) TO SPLIT PUSH IN THE OBJECTIVE LANE BUT MAKE SURE TO HAVE TELEPORT WITH YOU, THE POINT OF THIS IS BY FORCING ONE OF THE ENEMY CHAMPIONS TO TRY TO DEFEND THE LANE YOU ARE PUSHING IN, SO MOST LIKELY, THEY CANNOT JOIN THE TEAMFIGHT BECAUSE IF THEY DO, THEY WILL JUST BE GIVING UP THEIR TURRETS, AND WE CAN STILL GET IN THE TEAMFIGHT SINCE WE HAVE TELEPORT SO IT IS A WIN-WIN FOR US.
(ONLY SPLIT PUSH IF YOU KNOW YOU CAN WIN A 2V1 OR 1V1, AS IF YOU CAN'T THEN YOU WILL MOST LIKELY DIE. AND ALSO IF YOU KNOW YOU CANNOT WIN A TEAMFIGHT DO NOT FORCE A TEAMFIGHT, AS YOU WILL JUST FEED THE ENEMY GOLD.)
PRECISION TREE:
CONQUEROR:
CONQUEROR MAKES OUR PUNCHES SIGNIFICANTLY STRONGER AND MAKES US STAY IN A FIGHT LONGER, THE AD SCALING AND HEALING FROM CONQUEROR IS EXTREMELY BENEFICIAL AS SETT, SO MAKE SURE TO TAKE THIS RUNE IN MOST OF YOUR GAMES.
FLEET FOOTWORK:
A GOOD ALTERNATIVE FOR CONQUEROR AGAINST POKE HEAVY MATCHUPS. IT GIVES US A LOT OF SUSTAIN IN THE LANE WHICH IS VERY HELPFUL.
TRIUMPH:
TRIUMPH IS SOMETHING YOU MUST ALWAYS GO ON SETT AS THE GOLD, AND HEALING MAKES US STAY IN THE FIGHT AFTER EACH TAKEDOWN, SO IT IS ESSENTIALLY VERY BENEFICIAL ESPECIALLY DURING TEAMFIGHTS.
LEGEND:TENACITY
TENACITY IS SOMETHING YOU MUST GO IN MOST GAMES, BUT YOU CAN ALWAYS GO ALACRITY ONCE THE ENEMY TEAM DOESN'T HAVE TOO MUCH HEAVY CC. TENACITY HELPS A LOT ESPECIALLY IN TEAMFIGHTS SO THAT WE DON'T DIE AND GET PUNISHED WHILE FIGHTING DUE TO CC.
LAST STAND:
LAST STAND IS, IN MY OPINION, THE BEST RUNE IN THE PRECISION TREE FOR SETT AS IT IS THE ONE THAT SYNERGIZES REALLY WELL WITH SETT'S KIT, ESPECIALLY HIS W WHICH DEALS MORE DAMAGE AFTER TAKING TONS OF HITS.
RESOLVE TREE:
GRASP OF THE UNDYING:
TAKE GRASP AGAINST THOSE WHO WANT TO KEEP TRADES SHORT, AND MAX W AT THE SAME TIME AS IN MATCHUPS LIKE THESE, YOUR Q AND CONQUEROR IS NOT THAT USEFUL.
DEMOLISH:
REALLY GOOD ESPECIALLY IF YOU ARE FOCUSING ON SPLIT PUSHING. THE DAMAGE YOU DEAL TO TURRETS IS HUGE WITH THIS RUNE.
SHIELD BASH:
ALRIGHT, SHIELD BASH, IN MY OPINION, IS NOT AS GOOD AS DEMOLISH FOR SETT, HE MIGHT GET SOMETHING OUT OF SHIELD BASH BUT NOT AS MUCH AS COMPARED TO DEMOLISH, SHIELD BASH IS BETTER WITH CHAMPIONS WHO WILL COME INTO A FIGHT WITH A SHIELD, WHILE SETT'S W (HIS SHIELD SOURCE) IS USED TO FINISH OFF ENEMIES.
CONDITIONING:
GO CONDITIONING WHEN YOU ARE AGAINST SCALING MATCHUPS AND WHEN YOU CANNOT FIND ANY USE OF SECOND WIND AND BONE PLATING, SUCH AS KLED, AND KAYLE.
BONE PLATING:
BONE PLATING IS VERY STRONG ON SETT, TAKE THIS IN MOST GAMES ESPECIALLY AGAINST MELEE CHAMPIONS WHO LIKE TO ALL-IN A LOT.
SECOND WIND:
SECOND WIND IS A GOOD ALTERNATIVE FOR BONE PLATING ESPECIALLY AGAINST POKE HEAVE MATCHUPS. THIS RUNE ALSO SYNERGIZES REALLY WELL WITH SETT'S PASSIVE.
OVERGROWTH:
GIVES US A LOT HP, WHICH IS ONE OF THE THINGS THAT SETT NEEDS.
UNFLINCHING:
TAKE THIS ONCE THEY HAVE VERY HEAVY CC THAT IS VERY HARD TO DODGE OR AVOID.
SORCERY TREE:
PHASE RUSH:
IF YOU PLAY SETT SUPPORT, PHASE RUSH IS ALWAYS THE WAY TO GO, IT GIVES US TONS OF MOBILITY IN WHICH WE NEED FOR ROAMING AROUND THE MAP AND HELPING TEAMMATES.
NIMBUS CLOAK
GIVES TONS OF MOVEMENT SPEED, AND AGAIN, AS SUPPORT, WE NEED MOVEMENT SPEED.
CELERITY:
THE SAME REASON AS NIMBUS CLOAK, THE MOVEMENT SPEED IS ESSENTIAL.
WATERWALKING:
MOVEMENT SPEED AND AD ONCE WE ARE IN RIVER, HELPS US A LOT AS SUPPORT AS MOST OF THE TIME, WE WILL BE IN THE RIVER.
INSPIRATION TREE:
HEXTECH FLASHTRAPTION:
IT'S PRETTY MUCH JUST A SECOND FLASH, GIVES US A LOT OF MOBILITY, AND AGAIN, AS SUPPORT, WE NEED MOBILITY.
COSMIC INSIGHT:
ITEM HASTE AND SPELL HASTE, HELPS US A LOT AS SUPPORT AS WE MOST LIKELY NEED THE ACTIVE FROM OUR ITEMS AND SUMMONER SPELLS IN TEAMFIGHTS AND IN HELPING TEAMMATES.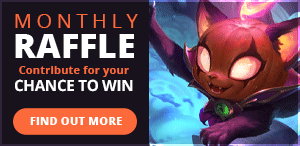 Shikikashi's Sett Guide (11.15)