Not Updated For Current Season
This guide has not yet been updated for the current season. Please keep this in mind while reading. You can see the most recently updated guides on the browse guides page
x
Soraka Build Guide by Mastersupporter9

Soraka: The most Underestimated Support
x

Did this guide help you? If so please give them a vote or leave a comment.
You can even win prizes by doing so!
I liked this Guide

I didn't like this Guide



Commenting is required to vote!

Thank You!
Your votes and comments encourage our guide authors to continue
creating helpful guides for the League of Legends community.
Recommended Items
Spells:
Teleport
Exhaust
Ability Order
Salvation
(PASSIVE)
Soraka Passive Ability
Wish
(R)
R
I know your cringing looking at this build, I mean wtf, supports don't deal damage. My attitude is damage is damage and damage wins games. The premise of this guide is pretty simple, stay with your team. As support there is absolutely no reason why you shouldn't be where the action is, you don't need farm, you won't run out of mana, and you can heal yourself if you get low on hp, so stay in play for extended periods. While I realize this is going to compromise time used to ward, the added benefit is worth it (having a team that is always at full health and having a support who is worth a damn in a team fight). I would like to point out that in other MOBA games this is how support is played.
Because of her mana regen on her "E" Soraka is best paired with an adc with long rang harass (cait, graves, ashe). During the laning phase try to get your adc to bully them out of lane with constant pressure, if done correctly you can force their jungle to camp bot, or you can pick up an early tower.
Here are a few tips:
1. Play very defensively, you are not an attack character. Don't be afraid to starfall if you find yourself in combat though.
2. Your biggest goal should be to not die, if you need to heal yourself do it.
3. Early game use your ult to save teammates from ganks, late game use it during a team fight right before the first person dies (after you've used your "w").
4. Your new motto with "w" and "e" is "use it early and use it often." Keep people at max mana and max health. Obviously, you might want to wait a couple extra seconds to use these if you think the other team might engage soon so you can make use of the 105 bonus armor on your "w" or the silence on your "e."
5. Avoid dying, I don't like "sacrificing" myself for another teammate, its never worth it. 9/10 the person you just died trying to saved ends up dying. It's usually better just to count your losses and move on.
6. If you follow this build you can deal some damage. DON'T TAKE KILLS (unless you just don't like the person). However, the damage you deal is enough that it will make a difference, so use it.
7. Get Philo stone and Kages pick first, then get boots, athenes, rabadons, then proceed to upgrade the philo and the pick last (to maximize the gp10 from them... THIS IS VERY IMPORTANT).


9/10 times the other team is going to be focusing 1 player on your team, and its highly unlikely that player will be the support (this happens whether your with your team or just one other player). So in a nutshell, the Bulwurk gives YOU a lot of defensive stats, but only gives the player being focused +10 armor (maybe 1% physical damage reduction), +30 MR (maybe 3% magic damage reduction), and some trivial amount of AD and health regen. Does it help? yes. Does it help alot? No, you're not even really gonna slow the other team down on the burn.

"But wait, if I get enough auras and 'team' items they eventually add up."
- This is true, but generally the aura's are not worth the gold spent if you don't put to good use the other stats (generally defensive). Soraka should be a fair way out of combat and the defensive stats are almost useless.

"So when do I use those 'team' items?"
- They are amazing on the tank supports (like Thresh).

Back to the comparison. Rabadons gives 120 AP +30% more AP, under this build Soraka will already have about 120 AP before getting a Rabadons. This means the Item gives her about 200 bonus ability power. That means it adds 70 healing on her "W" and about 130-140 bonus healing on her ult (per player, that means it adds 700+ healing overall, that's a big deal), not even considering the extra damage from her q and e, this is WAY better than runic. Keep in mind you're cdr is maxed out too, so q is only a 1.3 sec cd, w is only a 12 sec cd, e is a 6 sec cd, and r is 84 sec cd.




I hope you enjoyed this guide, give it a try.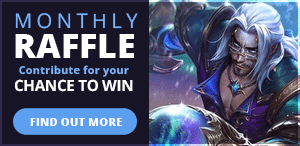 Mastersupporter9
Soraka Guide
Soraka: The most Underestimated Support