Nami Build Guide by Sonia Road Sonnet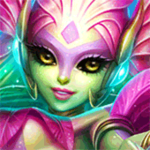 x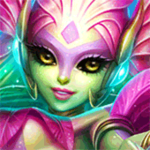 Did this guide help you? If so please give them a vote or leave a comment.
You can even win prizes by doing so!
I liked this Guide

I didn't like this Guide



Commenting is required to vote!

Thank You!
Your votes and comments encourage our guide authors to continue
creating helpful guides for the League of Legends community.
Ability Sequence

1
9
13
17
18

2
4
7
8
10

3
5
12
14
15

6
11
16

Not Updated For Current Season
The masteries shown here are not yet updated for the current season, the guide author needs to set up the new masteries. As such, they will be different than the masteries you see in-game.
Masteries
Threats to Nami with this build
Threat











Show all
Threat
Champion
Notes

3

Draven
X-Marks the Spot! See the floor shining when Draven casts his Spinning Axe [Q] to kill minions, deny him with an Aqua Prison to push them far from your tower. If he dashes, give your ADC a boost with with either Ebb and Flow (which heals ally/s and may also damage Draven) or Tidecaller's Blessing.

Introduction
Hi this is Sonia Road Sonnet, and this will be my first guide in MOBAFIRE... teehee
I will carefully provide details on how to be a a BURST SUPPORT NAMI for which I main this Season 6 (as well as on last Season, which I landed on Silver III or IV, can't remember that much...).
I hope you'll like it. If there's any comments or suggestions, feel free to comment or message me (=*x*=)


In this guide, Nami, who is usually played as an Aura-based support will become a fully pledged Support-Mage starting early game. Her base runes might seem lower at first, but that's where the cool thing starts, COOLDOWN REDUCTION at it's best. Her heals and movement speed bonuses will be then bursting on power as she levels up.

This build not only focuses on empowering her skills but also to outplay enemies in terms of skill sustainability by having a higher degree of mana regeneration through runes and masteries.

And lastly, why NO FLASH? She may look like she's squishy right now but that doesn't mean she can't take any enemy in a 1v1 during early game phase since her core abilities are for disorienting-denying enemy combos/assaults (unless an enemy ADC can poke her when she's off-guard) with bubble popping Aqua Prison (with an Ebb & Flow follow-up to serve as a quick heal-damage skill). And yes during her airborne CC's, you may want to make them more vulnerable with Exhaust and chip away more HP with your ADC...

COMBOS, CDR, UNLI MANA + MANA SHIELD... QUEEN ANGELFISH IS NAMI'S CODENAME

Runes
I recommend the use of scaling runes rather than flat "early game" runes since they are technically more powerful.

Scaling Mana Regen for skill mana conservation. This is to keep up with your gradual increasing mana consumption on skills.

Scaling Armor and Magic Resist, Nami is still a Support, and needs at least an average amount of defense statistics.

Scaling Cooldown Reduction is key to maximize skill usage. At 40% CDR, utilities are on the GO but with 45% CDR(along with Mastery - Intelligence), skills are so ready to hit hard!!!

Items
Runes might take in some time to get fixed with a decent amount but the itemization does compensate to provide defensive stats like the Mana Shield from Seraph's Embrace which can (most possibly...) save you from a DoT skill(Damage over Time, like Poison Trail [Q] of Singed) or spells like Ignite or Effects of Liandry's Torment with the right timing.


Seraph's Embrace and it's Mana Shield are the bread and butter of this build providing mana sustain, AP damage, and defense at the same time.

Rod of Ages, a cheaper but has greater AP ratio than any other AP items max. 120 AP at full stacks (only second to Rabadon's Deathcap, excluding exclusive item from Viktor "The Hexcore"). And with mana in it, Seraph's Embrace's passive just keeps on coming.

Morellonomicon, makes your Ebb and Flow [W] an HP chipper. Yes, the Grievous Wounds does help a lot on helping your ADC kite in a safer distance while you already initiated lowering your target's defenses. Combined with your other skills, damages are a ton, even tanks may be vulnerable (at least for 4 seconds).

Boots might seem a core item for most supports, but not Nami in this build. With high AP ratio, her passive movement speed bonus can easily OUT-SWIM most enemies. But yeah, it is still needed at certain situations, and that's where the Ionian Boots of Lucidity comes in. An additional CDR is great, what more with Summoner Spell CDR, Nami's Exhaust can be used in two consecutive clashes in about three and a half minutes. Nice right?