Leona Build Guide by Shintaros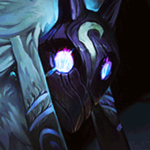 x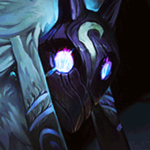 Did this guide help you? If so please give them a vote or leave a comment.
You can even win prizes by doing so!
I liked this Guide

I didn't like this Guide



Commenting is required to vote!

Thank You!
Your votes and comments encourage our guide authors to continue
creating helpful guides for the League of Legends community.

Ranked #4 in
Support Role
Ability Sequence

1
8
13
17
18

3
10
12
14
15

2
4
5
7
9

6
11
16

Not Updated For Current Season
The masteries shown here are not yet updated for the current season, the guide author needs to set up the new masteries. As such, they will be different than the masteries you see in-game.
Masteries
12

Ferocity














18

Cunning















0

Resolve















Threats to Leona with this build
Threat

















Show all
Threat
Champion
Notes

1

Lux

1

Katarina

1

Syndra

1

Karthus

How to carry and why Leona ap works ?
Hi players of League of Legends !

My name is Shintaros, and this is my first MobaFire guide on AP Leona. Before you go out of this guide and think it's a troll, put a dislike to this guide for a reason to think the meta can't change and that Leona is so weird and stupid.
Don't forget it's an extremely unconventional AP Mid.

I want to say Leona is actually a reliable mid, and deal extreme amounts of AOE damage if you choose good items, she can stun a lot (big burst potential with a totally cc = one shot and get no dmg), and a awesome utility spell for the team too.
Well, AP ratios aren't awesome, in real she is really weak for deal/trade dmg in early but in fact she have a stun and a catch fast, so it's very good for punish a dive/gap close from the mid player ennemy or a gank and with that it's easy for back under tower (dont forget it's can be used like a escape) after have missed lot of sbires and play very safe in early (and got a kill maybe) she can completely decimate squishies cause she can't take dmg (lot of life for a ap carry, cc, take back health with potions) but dont forget to not dive under tower (she is not a tank after all).
She depend really on your skill and how you play so don't play risky and miss a spell cause you can back your move after that and it's can be the death.
Initiate fights with her is amazing and AOE damage+stun, she can save teammates with a well placed ult or a combo. Trust me, if you take the time to try this build and learn to play her, you will find that AP Leona is an extremely good mid.

Don't forget i'm not a PRO and i have no reason after all ! It's how i play this Leona ap mid and for me it's totally worth. So it's possible to play a Leona ap with a different build.
She really depends on killing for have golds cause she can't farm normally (mid laner are generally range with auto attack...so it's hard for last hit and stay alive). However don't be agressive in early (and all time depends on the game) don't try to kill all you see. Let him engage when he is really agressive with you, so you can punish with a stun or more.
I say that but you can engage too when you are feed or the mid laner is very weak.
But prefer engage only after level 6 or with the help of the jungler.

Well, i hope you will enjoy cause it's really funny to show to others players who don't believe that Leona ap mid can work and destroys them. Players underestimate you so they will dive you under tower and try to kill you cause they think your Leona is unless x) so this is an error and you can punish hard the player ahah !


---
Little Story :
Ekko : No problem she have no life i can dive under tower and kill her
Leona : (come noob)
Ekko : *dash dash* i will Q-E-Z ! and get a kill
Leona : *Stun*
*Ekko die*
Leona : gg noob !
Ekko : wtf ! this stun !!! can't do something
---
Don't think players are not like that. They do this all time and think to get kills all the time.
Enjoy !
[Shintaros] Leona AP Mid compilation :

+ and -
+ :

-Tanky and lot of life for a ap carry without stacking defensive stats
-Insane CC and utility
-Great sustained damage and AOE damage
-Ganking is amazing, with long range stun, gap close, and lockdown
-Not awesome AP ratios but it's fine, in late she have a high burst potential
- Extremely strong against squishy champion (after level 6 it's insane)
-So fun to destroy people who underestimate Leona

- :

-Relatively weak early levels (lvl 1-2 are very weak)
-You need really to stay behind minions and tower in early (wait a gank or a error from the ennemy)
-Passive is literally unless in lane, only helpful in teamfights
-Teammates generally question or rage at AP Leona in pre-game lobby

For the end
I will maybe work for show how i play leona in early/mid/late game and explain why this Items,Masteries, Runes and Skills. I have a reason but try and you will maybe understand.

I'm french so explain all why i take that or that..it's hard for me cause i'm not very good in english and i do my best for creat this guide.
Thank for have take the time to read my Leona AP guide.
I hope you will take pleasure to play with her like that.