Not Updated For Current Season
This guide has not yet been updated for the current season. Please keep this in mind while reading. You can see the most recently updated guides on the browse guides page
x
Volibear Build Guide by raede

Volibear Top Handbook - How to play every matchup
x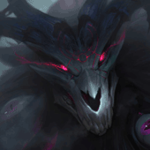 Did this guide help you? If so please give them a vote or leave a comment.
You can even win prizes by doing so!
I liked this Guide

I didn't like this Guide



Commenting is required to vote!

Thank You!
Your votes and comments encourage our guide authors to continue
creating helpful guides for the League of Legends community.
Runes:
Base Rune Page
Resolve
Grasp of the Undying
Shield Bash
Second Wind
Overgrowth
Precision
Presence of Mind
Legend: Tenacity
Bonus:
+8 ability haste
+9 Adaptive (5.4 AD or 9 AP)
+6 Armor

Spells:
Base Summoners
Flash
Teleport
Ability Order
Base Ability Path
The Relentless Storm
(PASSIVE)
Volibear Passive Ability
Threats & Synergies
Threats
Synergies
Extreme
Major
Even
Minor
Tiny
Show All
Extreme Threats
Ideal Synergies
Illaoi
Volibear needs to be near bad woman. Bad woman hurt, a lot.
Ashe
Funnily enough Volibear's greatest counters are his greatest allies. While Volibear himself hates being slowed, an enemy being slowed or stunned is perfect.
Synergies
Ashe
Funnily enough Volibear's greatest counters are his greatest allies. While Volibear himself hates being slowed, an enemy being slowed or stunned is perfect.
Champion Build Guide
Hello everyone I'm going to be talking about Volibear in the toplane. Volibear has a whole bunch of items he can use and a bunch of tricks that he can do into specific matchups that I will be going over. This isn't going to be the most professional of guides but I'm hoping I can use my knowledge of Volibear to help my fellow Ursine.
Teleport and Flash will be your base summoner spells. Flash is obviously a very useful spell and volibear needs it. Teleport is also amazing for map pressure and getting back to lane.

Ignite and Flash are in my opinion not the best normally. Teleport is definitely super useful for a toplaner but ignite can be useful for early pressure and getting first blood. Also into matchups such as Aatrox to cut his healing. Darius is also another example as he runs ghost, meaning Volibear isn't punished for not having teleport.
Starting Options

Starting Doran's ring will help you with your mana issues all the way up until you sell it. Also the early game AP will buff up your E and help its combination with your passive deal MASSIVE damage. Part of the reason this combo deals so much damage is because the enemy sees big manly bear and run armour in their runes. ARMOUR hahaahahahaha. This combo is mostly AP so their tiny brains will run straight to the all chat and say "WHHHAAAAAAAAT" to their teammates.

Doran's Ring is a safe start into ranged enemies or lane counters such as Illaoi.


These are the usually best Volibear items in patch 11.8


Lucidity Boots: The early game ability hase will really reduce your bread and butter W cooldown as it doesn't reduce naturally. Also the movement speed can really help you catch your opponent. Although I'll go over it later, sometimes Mercury Treads or Plated Steelcaps (Ninja Tabi forever!!) are better.

Turbo Chemtank: This is usually the best of the tank options for laning phase and for the job of engaging fights. Taking fights as Volibear are usually best when you start them already having a W proc on an enemy, and that usually means you start them. The movement speed and slow are job too good to pass up sometimes. But in the late game this becomes less true and if a game is reeeeeaaalllly dragging out, I switch to Frostfire Gauntlet, as the slow is still there and you become much more tanky. Not to mention that growing so much in size helps you tank for your team as the enemy is much more likely to click on you instead of the tiny adc behind you.

Zhonyas's Hourglass: *Long Sigh* Zhonyas is ****ing amazing. The price is so cheap, the stats are so worthwhile, the AP is amazing at every part of the game, and the active is SO BROKEN. Being able to start a fight with a great engage, get your W proc down, place your E, and then just say "Nah" to all of the damage for a few second is SUBLIME. When you exit stasis you get your E shield which also lasts for 3 second, and you just ult on the guy you W'd and chop some health back. It really an amazing item for Volibear. Also like I mentioned with the Base Start Doran's ring, having AP on volibear is great because people usually build armour against you. Having a full AP item will make your damage pretty much 50% AD and 50% AP so what can the enemy do?

Thornmail: While technically a situational item, it's season 11 and I find it being my third item almost every game. The component of Bramble Vest may some even sooner. This item speaks for itself and is needed against very high healing teams. If the enemy team somehow doesn't have that much healing, replace it with Steraks or Randuin's Omen.

Spirit Visage: This item synergises very well with Volibear's innate healing and shielding and is very good although it is not worth building if the enemy has NO Ability Power champions. Not much more to say about it other than its component of Spectre's Cowl is really good to build during the laning phase into an AP toplaner such as Teemo or Singed.

Sterak's Gage: Sterak's is a great way to keep on diversifying your damage output as it allows you to add more AD into your build, keeping that 50/50 AD/AP split. Also the shield is amazing at keeping you alive during teamfights and letting you get that next W chop. Quick tip though, don't Zhonya's right before you think your Sterak's is going to pop as it will leaving you stuck in stasis feeling stupid for wasting 3 out of the 4 seconds of a huge shield.

Gargoyle Stoneplate: Is in the same vein as Sterak's but the shield needs to be used more carefully. This item gives great tank stats at the cost of not getting ANY health. But, if you use your active correctly, the enemy will be banning the Voliboy for weeks to come. The issue with the Gargoyle shield is that it's so damn short and while you may be deceived by the shield reducing, thinking it's blocking damage, it actually starts reducing be huge amounts as soon as you activate it. If you use the shield prematurely or were unlucky about enemy cooldowns Gargoyle is not worth anywhere near the 3300 gold you spent on it. The best way to use Gargoyle is to block obvious damage, for example if you ult into 5 people they aren't just going to stand there watching you. Or to bait enemies with your low health, just to surprise them with a 2000 health shield and kill them. Overall Gargoyle Stoneplate is a great item but is bad if used incorrectly.

Dead Man's Plate/Force of Nature: Volibear does great with the extra tankiness and speed. Depending on if the enemy is mostly AP or AD choose between the two. Usually only prioritize these items if the enemy is hard to get on top of.

Randuin's Omen: This item is pretty great overall. I'd say it's obviously best to build into enemy teams with loads of crit but it is a great item even if only the adc has crit. The anti 10% active is honestly underrated in lower elos where people will just focus whatever is in front of them.

Abyssal Mask: This is an item I'll only use only into heavy AP teams and one enemy is extremely fed. This way I take less damage and my team can help be one shot them.

Maw of Malmortius: This is a replacement for Sterak's into high AP damage enemy teams. Don't forget that Sterak's is still really good into AP as it gives health and can stop you from getting bursted but in the case of 4-5 AP enemies Maw is superior.

Banshee's Veil: A replacement for Zhonya's into high AP enemy teams. I don't always go this item, sometimes I just skip any AP element in my build but the spell shield can really help you tank and isn't a bad item choice.

Frozen Heart: This item is very good into enemy teams that rely on their attack speed. Frozen heart cuts their attack speed and is just good as if you are near enemy carries and their are focusing your carries. Even though they aren't attack you, you're reducing their damage output.
Start E as it is amazing for early game trades, Q second as it allows you to insure that both you and your opponent are in the E when it lands. Max W as each level increases the damage and healing. Basically in the early game your E is your main ability but as the lane progresses W will take charge.
Grasp of the Undying
: Grasp is a great all around rune giving you damage, permanent health, and healing. It is best into lane opponents that also take grasp but is overall a great choice.

I am going to explain why each subrune once and when I use them again in another rune page refer back to this one as copy pasting them takes up unneeded space.

Shield Bash: Adds in your early game damage and survivability. In the late game it is also useful paired with items such as Steraks and Gargoyle.

Second Wind: Great healing into poke matchups or into enemies that have ways of activating your stoneplate without fighting you such as Urgot or Fiora.

Overgrowth: I used to be revitalize man myself until I was just testing some stuff for fun and I realized just how much Overgrowth does for you. On top of Grasp these two give you around 500 health in a medium to long game and are just amazing.

Presence of Mind: I'm not going to give anyone credit for this amazing discovery as someone will just correct me or say it was some Korean but Presence of Mind on Volibear SLAPS. The fact that your passive gives you mana, on top of Doran's ring giving you mana is exquisite in the laning phase. Also when the enemy top early game Hashinshin tp's while usually you would need to back up, having the mana after killing them will let you kill them AGAIN. In teamfights while usually after ulting and comboing you might find yourself OOM by the end not anymore!! In the average game I'd say Presence of Mind gives me about 5000-9000 mana.

Tenacity: Believe me, I've tried them all and unless the enemy really is a CC free zone, tenacity is always the best. When your using your Q to chase an enemy and they CC you, instead of hampering your pursuit it's just a reset on your Q and has assured their imminent demise.

Lastly, getting Ability Haste help you have your W more often, having armour instead of the extra adaptive force in the second slot is okay but usually only into heavy AD teams, and obviously switch the armour more magic resist depending on the enemy.


Press the Attack
: PTA is great on Volibear partly because of how easily he can proc it, which lets your E extra deal extra damage when it lands. Really I'd say PTA is best into enemy that poke as when you finally get on top of them, you're hitting them with all you've got.

Last Stand: I prefer last stand almost always more than Coup de Grace as Last Stand will, in a difficult game or just a game that isn't a steamroll give you more damage.

The rest of this runepage is the same as the base runes but remember that sometimes bone plating is better.