Yuumi Build Guide by xanfir
Yuumi mains that dont want to be useless
x
Did this guide help you? If so please give them a vote or leave a comment.
You can even win prizes by doing so!
I liked this Guide

I didn't like this Guide



Commenting is required to vote!

Thank You!
Your votes and comments encourage our guide authors to continue
creating helpful guides for the League of Legends community.
Runes:
The only relevant runes
Sorcery
Summon Aery
Manaflow Band
Transcendence
Scorch
Inspiration
Future's Market
Cosmic Insight
Bonus:
+10% Attack Speed
+9 Adaptive (5.4 AD or 9 AP)
+6 Armor

Spells:
Summoners Rift
Exhaust
Ignite
Ability Order
Basic
Feline Friendship
(PASSIVE)
Yuumi Passive Ability
Threats & Synergies
Threats
Synergies
Extreme
Major
Even
Minor
Tiny
Show All
Extreme Threats
Ideal Synergies
Nautilus
Even tho Naut cant cc through minions he can always Q your adc, you get off for passive and he auto's you.
Draven
Draven is a very agressive laner and needs tons of AD. When you w him lvl 1 you give him 10 extra AD, and with the draven build i wrote this is an ideal match.
Synergies
Draven
Draven is a very agressive laner and needs tons of AD. When you w him lvl 1 you give him 10 extra AD, and with the draven build i wrote this is an ideal match.
Champion Build Guide
Let's face it, everyone is tired of hearing "yuumi is useless", "yuumi is afk" and even declaring your champ and a teammate bans it telling you to play a relevant support. But you cant really say its not true, most yuumi players are in fact afk carried toxic pieces of ****. I completely agree, i met most myself while playing jungle. So here are some tips to not be an afk useless yuumi.

❗ Try to get your passive as often as possible ❗
❗ Practice your Q while youre attached and use it to discover someone in a brush ❗
❗ Beware of the map on all lanes if your lane is chill or wave is in tower ❗
❗ Always try to buy control wards and ward the jungle as youre attached to someone ❗
❗ DO NOT leave your adc early game no matter how much it tilts you, you need the xp until mid game when you can attach to someone else ❗
❗ Ask for blue buff, dont steal it unless the jungler inted ❗
❗ Ping summoner spells enemies used,search for teleports if thats the case, they can be seen in fog of war ❗
❗ Make sure your adc knows what yuumi does, how she is played and how her W and ult works, Most adc will flame when you dont w them because theyre not aware that cc puts a cooldown on it, so make sure you tell them such ❗
❗ If your adc is safe (in tower, not overextended or not on lane), go help the jungler with the drake or even scuttle ❗
❗ BE AWARE OF THE MINI MAP, as yuumi you have the great opportunity to scan the map and search for ganks, fights. When junglers fight on the river go help or ping to come towards you ❗
Where to ward laning phase
A huge tip on wardingis to put the control ward in the drake pit no matter what side you are on. This allows you to know where the jungler is because 1. You will see him or 2. He will break the ward and all this time you still had vision not only on river, but drake as well. This will also allow you to not spend a lot of gold on control wards fighting with the enemy support on vision in bush, just get free oracle to deward and use your support item to ward the bush, controls are only for drake and river.
I've seen so many people writing yuumi guides its unbelieveable and most of them suggest massive ******** advice so here are some things not to listen to:
Do NOT get health potions, as i have stated yuumi does NOT need them. She is untargetable and when you get damage, it regenarates enough. Please do your team a favour and start with control ward. You start off with 25 extra gold which can help in early laning phase.
Do NOT waste your ban on BLITZCRANK! He is super dependent of mana and all you have to do is avoid the q. You wait for the Q and you passive. If he doesnt Q then your adc wont get poke or damage therefore you dont need passive. Do NOT get off your adc unless its safe (behind minions).
Do NOT build imperial mandate PLEASE, there are 2 another great items and imperial mandate does not help as much as the other 2. There is NO matchup where yuumi would need mandate.
Do NOT build ap in a ranked please, it is trolling, the damage is nothing and you waste a slot for items that could be relevant and helpful. Only mejai last LAST item could be a thing if you want a little extra for last hitting so ur kda is better. Otherwise dont build ap, its trolling.
If you want to play yuumi and youre not fully building for heal, the purpose she was made for, do not play her, its the same thing as afk ing. You probably deal less damage than a zyra lvl 1 plant by going ap and you will not use her at her best.
When deciding to play or main yuumi you need to be aware that everything goes to your teammates, kills are for them, you dont need them so please dont last hit ON PURPOSE, dont troll by building damage, you need to fully SUPPORT your team.
Yuumi is a SUPPORT. Please do NOT go ap/ad in ranked, it is trolling and youre making a bad reputation for yuumi mains.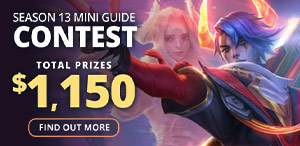 Yuumi mains that dont want to be useless