With the Mid Season Invitational Tournament around the corner, Riot is already preparing a set of changes to define how the meta will look for the Spring International event. Changes to Sejuani, Zeri, Vi and many more... learn all the details on the upcoming LoL Patch 13.7 in these Early Balance Patch notes.
Now that teams are battling it out in Playoffs to be crown kings in their own respective regions (LCS, LPL, LEC, LCK), things are wrapping up for the Spring Split. As always, this also marks the return of the Mid Season Invitational (MSI) Tournament, one of the biggest LoL international events just behind Worlds.
Ahead of this event, Riot always implements changes to balance the game to create the best possible experience for LoL esports fans across the world.
Champion Buffs for LoL Patch 13.7
Let's start things off with champion buffs. The biggest one for this patch is going towards Azir, since his mini rework in patch 13.4, the Shuriman Emperor is not in a great spot, that's why Riot is adding a new series of changes to help out the bird champ (and to calm down complaints).
Another interesting buff to point out is the Graves one. After changes to Jungle experience, he's been garnering some success, and these relatively small buffs may signal the return of the Outlaw to the spotlight.
Finally, quality of life changes for some of the forgotten champs and other ones that got indirect nerfs in patch 13.6: Yasuo, Katarina, Alistar, and Kalista.
Another set of buffs for Azir
Azir
Buffs to Azir's early armor and attack speed growth. Base armor going from 19 to 22. Attack Speed per Level increased from 5% to 6%.

Shurima's Legacy (Passive) turret is getting more duration from 30 to 45 seconds and the Summon range is now larger from 500 to 700.
Conquering Sand (Q) is getting another set of buffs/nerfs. Mana cost increased from 65/70/75/80/85 to 70/80/90/100/110 and Stab range reduced from 370 to 325.
Lastly, Arise! (W) is getting buffs, the mana cost is reduced from 40 flat to 40/35/30/25/20, and the damage is adjusted from 0-110 (based on level) (+50/60/70/80/90) to 0-92 (based on level) (+50/67/84/101/118).
Katarina
Katarina is getting buffs to her AP build, the downside is the nerfs to her attack damage build. Voracity (Passive) Sinister Steel dagger AP ratio is increased from 65/75/85/95% to 70/80/90/100% (based on level 1/6/11/16)
Death Lotus (Ultimate) Bonus AD ratio (bAD) adjusted from 18% bAD (+30% bAD per 100% bonus attack speed) to 16% bAD (+50% Bonus AD per 100% bonus attack speed).
Kalista
Kalista AD per level is increased from 3.5 to 3.75, and her passive Martial Poise - Oathsworn Bond Ceremony is shortened from 13 to 9 seconds.
Graves
Graves New Destiny (Passive) Bonus physical damage critical strike chance ratio increased from 20% to 30%, and Collateral Damage (Ultimate) cooldown was reduced from 120/90/60 to 100/80/60 seconds.
Alistar
Alistar is getting stats buffs. Are they going to change his status in the bot lane? Well... we need to wait and see.
Base armor increased from 44 to 47. Base HP increased from 670 to 685
Yasuo
Last but not least, big changes to
Yasuo
laning.
Way of the Wanderer (Passive)
increased from 100-475 to 100-575 (based on level, backloaded)
Sweeping Blade (E Passive) Ride the Wind buffs. The maximum stacks are increased from 2 to 4. Bonus damage per stack adjusted from 25% base damage to 15-25% (based on champion level) total damage
Champion Nerfs for LoL Patch 13.7
Because of MSI a lot of champions are getting the nerf hammer prior to the event, and a few of these picks are dominating not only Pro play but also the Solo Queue Ladder, Zeri and Veigar come to mind.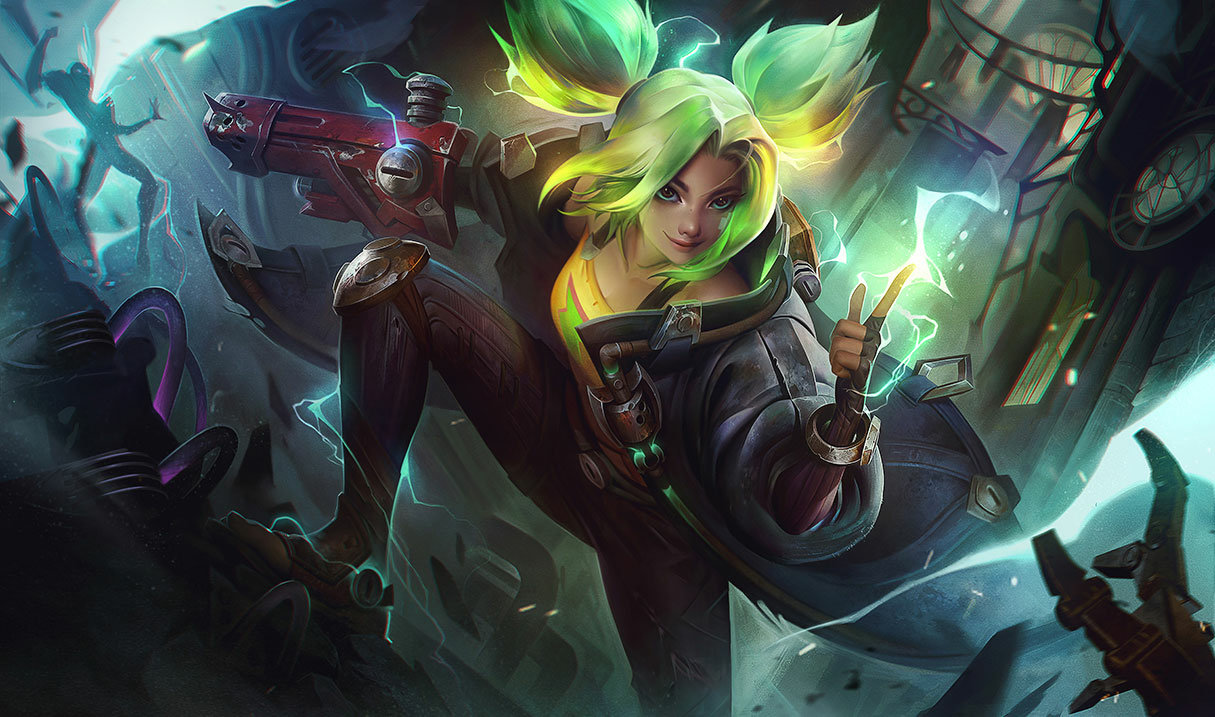 No Zeri for MSI~
Rammus
Rammus is receiving more nerfs in LoL patch 13.7 to Defensive Ball Curl (W) armor ratio, now is reduced from 40/55/70/85/100% to 40/50/60/70/80%
Veigar
Another set of bans for Veigar since his increase on cast range back in patch 13.4. Baleful Strike (Q) AP ratio is going down from adjusted 60% to 45/50/55/60/65%. Dark Matter (W) Ap ratio is nerfed from adjusted100% to 70/80/90/100/110% scaling per level.
The last change is to his ultimate Primordial Burst AP ratio reduced from 75% to 65/70/75% per level.
Olaf
The Berserker Olaf is having too much fun in both Competitive and Solo Queue, especially in the top lane where he snowballs like crazy and takes over games by himself. For that reason, it was expected that ahead of MSI this Viking force of the top lane was going to get the nerf hammer.
Berserker Rage (Passive) max attack speed reduced from 60-100% to 50-100% (Based on level). Undertow (Q) damage reduced from 70/120/170/220/270 to 65/115/165/215/265
Sejuani
Sejuani strong presence in Pro Play has finally caught the eye and demanded a nerf ahead of MSI. Fury of the North (Passive) - Icebreaker elite monster damage cap from 300 to 250. Arctic Assault (Q) cooldown is increased from 18/16.5/15/13.5/12 to 19/17.5/16/14.5/13 seconds. Lastly, Glacial Prison (Ultimate) cooldown increased from 120/100/80 to 130/110/90 seconds
Vi
Vi is getting nerfs in LoL patch 13.7 after being a staple of Pro Play since the beginning of Season 13. Vault Breaker (Q) damage adjusted from 55/80/105/130/155 (+70% Bonus AD Ratio) to 45/70/95/120/145 (+80% Bonus AD Ratio). Relentless Force (E) damage adjusted 10/30/50/70/90 (+110% AD) (+90% AP) from to 0/15/30/45/60 (+120% AD) (+100% AP)
Wukong
Wukong short stay in Pro Play is coming to a quick end. Warrior Trickster (W) cooldown increased from 22/19.5/17/14.5/12 to 22/20/18/16/14. Nimbus Strike (E) bonus attack speed reduced from 40/45/50/55/60% to 35/40/45/50/55%
Lee Sin
Another set of nerfs to junglers and Lee Sin is not gonna ward hop away from them. Base AD was reduced from 68 to 66, and base armor from 36 to 34.
Zeri
Zeri is finally getting nerfed after many complaints from fans of the competitive scene. HP per level is reduced from 115 to 110, shield steal is reduced from 60% to 50%. And to finish things up, her Lightning Crash (Ultimate) bAD ratio is reduced from 100% to 85%.
Annie
Annie Support is being addressed after a high win rate on Platinum+ and a huge presence in Pro Play. Molten Shield (E) is getting its cooldown increased from 12/11/10/9/8 to 12/11.5/11/10.5/10, and the shield is reduced from 60/100/140/180/220 to 60/95/130/165/200.
Thresh
Thresh is getting minor nerfs to his Death Sentence (Q) cooldown refund on hit. Now is reduced from 3 to 2 seconds, this is to tackle the constant Q's spam later in the game, where the skill is basically always available to chain CC targets.
Kha'Zix
Kha'Zix is getting unexpected nerfs. Evolved Spike (W) Racks nerfs, the slow is reduced from 60% to 40%, and the isolated slow from 90% to 75%. Void Assault (Ultimate) recast duration is increased from 10 to 12 seconds.
System Buffs
Two items are getting buffed, Abyssal Mask and Death's Dance, and Grievous Wounds are getting slight adjustments.
Death Dance is getting Ability Haste again. Attack Damage (AD) and Armor is going to be reduced in compensation. AD from 65 to 55 and Armor reduced from 50 to 45. The Ability Haste is going to be 15, this is going to be a nice change even more to champions like Camille and Fiora. New Build Path: Pickaxe + Chain Vest + Caufield's Warhammer.
Abyssal Mask is getting a slight increase in health from 500 to 550.
To finish with System Buffs, Grievous Wounds are getting adjustments. Now Oblivion Orb, Morellonomicon, Chemtech Putrifier, Executioner's Calling, Mortal Reminder, Chempunk Chainsword now all apply Grievous Wounds to targets where the damage would be completely blocked by a shield. Invulnerable targets will still not have Grievous Wounds applied.
System Nerfs
Catalyst of Aeons is getting its HP increased from 225 to 300, but the cost is going up from 1100 to 1300. This is probably a nerf to the recall timings from some of the Rod of Age (RoA) and Abyssal Mask users like Cassiopeia and Ryze.
Do you think these changes are going to shake up the League of Legends meta? From my point of view, I think that at least it's going to open up more options for drafts (Also no more Zeri). Only thing we can do is to wait until the Mid Season Invitational starts in May 4th to find out.
You can check below Riot Phroxzon's Tweet to read the original tweet where all of this info was taken from.