League of Legends (LoL) Question:

What beats Thresh?

10,104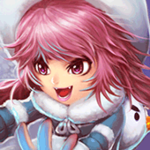 What beats Thresh?
I always saw Thresh as an OP version of Blitzcrank. Higher hook range, more CC, more early damage, far shorter hook cooldown that gets reduced even further when hitting anything including creeps (literally 3.5 second cooldown at full CDR, wtf), and lantern which constantly saves teammates with 0 skill required and 0 counterplay. Buffed recently for no reason whatsoever. 4th most picked champion on EUW, highest picked support.
You get hooked, you're dead. You get

Flash
+

Flay
'd, you're dead, 0 counterplay. You don't get hit by anything, you have perfect ward coverage, Thresh lanterns in his jungler from lane, you're dead, 0 counterplay.
Which are the best supports to pick against this guy?
And don't say

Morgana
, she gets banned a lot in my games. I need an alternative.
Melee engage/peel supports gets rekt by

Flay
and

The Box
if they go in so I don't think they work. The least bad thing I can think of is a mage that can deal heavy poke while constantly sitting behind creeps to block the hook. Like

Zyra
, or maybe

Xerath
.
How good would

Pyke
be against him for example?
Answers (7)