League of Legends (LoL) Question:

Zz'Rot Portal or Abyssal Mask on Rammus?

Posted in Champions | Tags: Abyssal Mask Rammus Zz'Rot Portal

4,503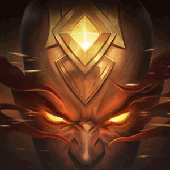 Zz'Rot Portal or Abyssal Mask on Rammus?
Since I could remember, people say that

Abyssal Mask
it's the best item to get more MR for

Rammus
.
Anyway, I have found on

Zz'Rot Portal
a useful item to the fact that I can get Armor Synergy with

Defensive Ball Curl
and

Spiked Shell
, and more presence on the map due to the extra movement speed and line presure with the

Zz'Rot Portal
active: "Void Gate".
Opinions?
Answers (4)