Not Updated For Current Season
This guide has not yet been updated for the current season. Please keep this in mind while reading. You can see the most recently updated guides on the browse guides page
x
Teemo Build Guide by SmoreEater

(50% Winrate 2.0 KDA) Iron Teemo ADC Guide
x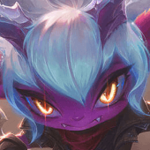 Did this guide help you? If so please give them a vote or leave a comment.
You can even win prizes by doing so!
I liked this Guide

I didn't like this Guide



Commenting is required to vote!

Thank You!
Your votes and comments encourage our guide authors to continue
creating helpful guides for the League of Legends community.
Runes:
Recommended Runes
Domination
Predator
Cheap Shot
Eyeball Collection
Ravenous Hunter
Sorcery
Absolute Focus
Scorch
Bonus:
+10% Attack Speed
+9 Adaptive (5.4 AD or 9 AP)
+15-90 HP (lvls 1-18)

Spells:
Safest Option
Flash
Heal
Recommended Items
Ability Order
Ability Order
Threats & Synergies
Threats
Synergies
Extreme
Major
Even
Minor
Tiny
Show All
Extreme Threats
Ideal Synergies
Brand
Honestly try to get your support to ban this Support every time unless you have a Yuumi as your support. The reason why this guy is so dangerous is because when you are rushing in, you have to take in mind that back-line minions will aggro onto you, and Brand can stun you and light you on fire, making him a bad threat to go against he can easily counter you like this.
Yuumi
The BEST Support for this build honestly. She can attach to you which allows her to keep up with your speed, her Q is easy to hit and it slows a target, allowing you to Predator them, activating your movement speed bonuses and chasing allows her to easily hit everyone in her ult, her heal gives you movement speed which allows you to run out even more easy.
Synergies
Yuumi
The BEST Support for this build honestly. She can attach to you which allows her to keep up with your speed, her Q is easy to hit and it slows a target, allowing you to Predator them, activating your movement speed bonuses and chasing allows her to easily hit everyone in her ult, her heal gives you movement speed which allows you to run out even more easy.
Champion Build Guide
Hello everyone! Welcome to my first guide on MobaFire,I have noticed that a lot of my Off-Meta weird builds seem to work, and wanted to post them on this site to see what people would think about them.
I used to be a one trick Teemo player, but recently me and my friend Sushi have been trying a Teemo ADC and Yuumi Support combo. I just want to let you guys know:
I'm no pro, if you don't do ranked like me and want to try something interesting, here it is.
https://lol.mobalytics.gg/summoner/na/theglyph/champions?game-types=all&role=all&season=12
Now let's move onto the guide!
Abilities:
Now let's clear up your MOST LIKELY, main question:
"Why are you not maxing W?"
There are multiple reasons to why I recommend that you DO NOT do this.
1: Your damage will be somewhat low because in my opinion Teemo's scaling when you max his E and Q are really good, and you pretty much will never get more than the triple bonus on the W, maxing it most of the time is only going to give you duration.
2: Almost all supports you get as Teemo ADC will give you movement speed anyway, so you can mix that with a Lvl 1 W and Predator, you got three movement speed passives active.
Runes
Ok I should probably explain the reasoning behind EVERY rune and how its beneficial to this build.
Predator: It's very obvious, but the build is centered around this rune. This is better than Phase Rush or Glacial Augment simply because Phase Rush requires three autos, which the enemy will probably be under tower by the time you get the MS Bonus, and Glacial Augment isn't meant to rush in and do good damage then rush back out.
Cheap Shot: This is good because your Q will do bonus true damage automatically because it counts as impaired actions due to it causing blind.
Eyeball Collection: Honestly this is just the best option for the slot, you can get Zombie Ward but there is a huge reason why I argue against Zombie Ward. Cheap Shot is way better because your poison can end up killing the enemy while they run if you have Morellonomicon, which can give you more damage which will allow you to KS late game. "Why late game?" because a lot of Supports can kill steal and you don't know if you're support will do it or not, same thing with Junglers ganking. For some reason early and mid game Teemo ADC can never land the last hit unless you sit and wait to kill steal.
Ravenous Hunter: This rune allows you to heal from everything except your W. It's obvious why this is a good thing, because they all have burst damage and even poison afterwards. It gives you a decent amount of survivability every time you kill the enemy in your lane, making you pretty much unstoppable after the first kill.
Absolute Focus: This is simple, most of the time when you proc Predator and use W your enemy will run from you, allowing you to have bonus damage because you will be above 70% health, increasing your damage.
Scorch: Gives you more potential to kill / allow someone else to kill, this also procs Ravenous Hunter.
Starter Items:
Boots Of Speed

This gives a good amount of movement speed to the build, and Predator requires botos so this is a must have. Not only does it give you the speed, but buying this and the Refillable Potion gives you 50 free gold which you can use to have a gold lead over your enemy.
Refillable Potion

Refillable Potion is an unlimited potion that auto-refills every time you go back to spawn,keeping you from buying a bunch of potions, in my opinion it has more usages than the normal potions.
Core Items:
Berserker's Greaves

Berserker's Greaves is a really good item that gives you attack speed, which is more efficient over Boots Of Swiftness. Remember that this is not supposed to be a troll build, and a build that actually wins games. Some people say to use Boots Of Swiftness, and you can if you are going the troll rune page, but the Attack Speed is a good addition to your stats because it will allow you to get kills faster, the game is not going to be fun if all you can do is just run fast and not do any damage. Grabbing Berserker's Greaves means that once you hit them with Predator you can start mowing them down with your Attack Speed.
Twin Shadows

Twin Shadows is necessary because it sends ghosts out that target enemies and mark + slow them if they get touched by them. This allows you to get vision, which makes it easier to get your targets even if they are invisible, and even catch up to them and keep them from running. You can use this to either confirm your kills by chasing them down and using it to make sure that they can't go invisible and get away, or just running away in general. However my main use for this is using it while I'm standing still, then activating Predator and immediately diving in.
Lich Bane

Lich Bane is a good item because the next basic attack does 75% of your base AD and even 50% of your AP. This is really good because by the time you have this item you will do a lot of damage, let me explain:
Teemo has decent base AD, and Lich Bane takes 75% of it. Teemo's E when leveled up once makes him apply more damage per auto depending on his AP, by the time you nab this item you will have AT LEAST 110 AP and should be like LvL 10.
Now Teemo starts with 54 AD and gets 3 per level, meaning that he will get 84 AD at lvl 10. Teemo will receive 63 bonus damage per auto because 75% of 84 is 63. Now add this onto your current AD and you got 147 damage per auto.
By level 10 you will have upgraded Toxic Shot 4 times, meaning that it deals 40 base magic damage. now on top of that, you have the AP scaling that adds more impact damage, 30%.
30% of 110 AP is 33 AP, meaning that the Toxic Shot by itself does 73 magical damage on impact. 73 + 147 is 220. Which makes you do 220 damage per impact even without Predator and the scaling from Eyeball Collection.
220 DAMAGE PER AUTO WITH LICH BANE READY
We aren't even done here, 50% of 110 is 55. So 220 plus 55 is 275. Not to mention that Lich Bane has a 1.5 second cooldown, that's ridiculous, because his poison procs Lich Bane, meaning that he can basically do like four autos then a burst of damage, and it repeats. However you have to be careful with this, because if you throw out a shroom or basic a minion then Lich Bane will proc.
Add the 140 from Predator, and you get a flat amount of 415 damage if you auto(which you shouldn't, after you proc Predator you should ALWAYS use your Q, not your autos.