Zed Build Guide by xLessThanThree
Not Updated For Current Season
This guide has not yet been updated for the current season. Please keep this in mind while reading. You can see the most recently updated guides on the browse guides page.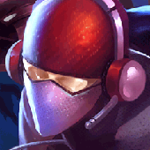 x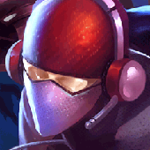 Did this guide help you? If so please give them a vote or leave a comment.
You can even win prizes by doing so!
I liked this Guide

I didn't like this Guide



Commenting is required to vote!

Thank You!
Your votes and comments encourage our guide authors to continue
creating helpful guides for the League of Legends community.
Cheat Sheet


NEW BUILD - Read the Explanati
Zed Build
Ability Sequence

1
4
5
7
9

2
13
15
17
18

3
8
10
12
14

6
11
16

Not Updated For Current Season
The masteries shown here are not yet updated for the current season, the guide author needs to set up the new masteries. As such, they will be different than the masteries you see in-game.
Masteries
Threats to Zed with this build
Threat


























Show all
Threat
Champion
Notes

1

Karthus
Freelo: Dodge his Q's I guess. If he doesn't take Exhaust against you, there's really nothing he can do. Just don't let him push too hard. Aside from that, he's a sitting duck against you.

1

Kassadin
Highly in Zed's Favor: Kass does do some strong damage, but overall his kit really has nothing against yours. You can dodge his main damage ability, Q, using your ultimate, after that, all it takes is a W to where he will R, and a flash if he flashes. Overall he has nowhere to go and no way to run from you. He either misses major cs, gets lots of ganks to help him, or dies to you while trying to cs.

1

Katarina
Highly Zed's Favor: Kat is squishy and weak in lane. She can be zoned hard and killed early multiple times. She needs to be in melee range to get any cs, so use this to your advantage. She has no CC to stop you so if you get ahead, feel free to W E Q any time you see her and just keep autoattacking her as she runs away til she dies or ragequits. Use shadows to dodge her R or Q.

1

Nidalee
Why would you pick this into Zed unless you want your whole team to flame you

1

Twisted Fate
Highly Zed's Favor: TF has nothing against you. His gold card is his only defense. Either that or he asks for a lot of ganks from his jungler. You can dodge his gold card easily using Death Mark, so do so, and hes free. You can kill him pre-6 as well due to his proximity to his cs and lack of mobility.

1

Veigar
Highly favors Zed: Veigar is one of the easiest matchups you can have. Harass this guy and all in him as early as you can, he is free food. Almost literally. His early damage is nonexistant. You can just keep shadowing up to him and blowing your load until he either backs or dies. There's no winning lane for him.

1

Ziggs
EZ Street: This guy has what, a tiny knockup? Just don't get hit by that and you're fine. Sidestep his Q's and dont stand too close to your own minions.

Who Zed is and Why You Might Consider Playing Him
I mean, he's a flippin' ninja.

Zed is a mid lane AD assassin that focuses on securing a strong laning phase after which he can snowball and roam, securing an early to mid game lead by consistently assassinating the enemy carry during teamfights and skirmishes. Zed played with the correct skill and teamwork can end the game early or snowball your team into lategame with a strong advantage.

He has decent waveclear, good laning, strong midgame, and an extremely high skillcap.

Zed is a mechanical champion, whose performance will depend on the mechanical skill of the player and their knowledge of Zed and his matchups, but has an intuitive kit, so he takes a lot of practice to master, but isn't necessarily impossible to pick up.

Currently Zed has fallen out of the competitive Meta, but he is still considerably powerful in Solo Queue

Good times to pick Zed are:
When the enemy mid is a good matchup for Zed AND at least one of the enemy Top/Jungle are squishy
Your team has AP damage to make up for your lack of AP

When you are confident you will win lane

One Important thing to consider:

If you don't think you can win lane as Zed. Don't pick Zed.

Zed needs to win lane, that's the "easy part". The hard part for Zed comes AFTER laning phase. Therefore, if you don't think you can win lane, go with a different pick until you are skilled enough with Zed to take down any opponent in lane phase. If you are in a matchup where Zed loses 1v1 or you are getting camped, start camping bot lane each time your R is up.

Zed is extremely fun and rewarding, and makes all those flashy Faker plays, so you'll be guaranteed to have a great time playing and mastering him!

Pros / Cons
Pros:
-Easy farming
-Strong lane pressure
-Few counters
-Strong snowball
-One of the highest skillcaps
-Decent waveclear
-Excellent mobility/escape/chase
-Sick plays
-Good split push if team is doing poorly

Cons:
-Useless if behind
-AD Mid can cause trouble in full ad team comps
-Melee makes you easier to harass and farming more risky
-Late game is challenging
-Has to get close to waveclear
-Difficult to master

WHY THE NEW BUILD WORKS
The following build has worked and gotten me excellent results in Diamond games.

Lucidity Boots -> Ghostblade -> BoRK -> Duskblade -> Last Whisper -> Maw (or Guardian Angel for final Item)

The reason this works is because QSS no longer removes Zed ult. All you need to do to kill an ADCarry with this build is R -> E+Auto -> Bork -> Ignite and the damage should be enough without even landing your Q. The full armor pen build is very devastating to squishy champs. This build often forces ADCs to go Steraks or Guardian Angel early, so be careful.