Caitlyn Build Guide by PlayerGG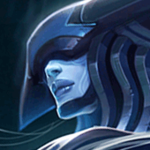 x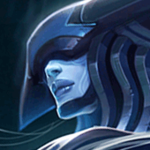 Did this guide help you? If so please give them a vote or leave a comment.
You can even win prizes by doing so!
I liked this Guide

I didn't like this Guide



Commenting is required to vote!

Thank You!
Your votes and comments encourage our guide authors to continue
creating helpful guides for the League of Legends community.
Ability Sequence

1
4
5
7
9

2
8
10
12
13

3
14
15
16
17
18

6
11

Threats to Caitlyn with this build
Threat










Show all
Threat
Champion
Notes

1

Vayne

Summoner Spells
Heal is a basic pick up for ADC player, ADC role is a squishy role, you must provide most damage in teamfights and sometimes, specially in soloQ you cannot count on your support, this may help you survive fatal damage, also it's crucial spell for fighting in bottom lane.
You may consider taking Barrier if you KNOW enemy support has Ignite,but i do not recommend it.
Why? Well, Barrier counters ignite,but you are not ALONE on lane, so your Heal could be a much better use.
Invisible text!
IMPORTANT: Always use Heal to save your support or nearby allies if they are about to die, DO NOT FORGET THAT, your teammates will appreciate it!
Invisible text!
Tip: Heal also provides a little bit of movement speed, it's hardly noticeble, but it has many uses ... If you need just a little more movement speed to take down important target or to escape a certain death, do not hessitate to use it even if you have full health points.




Flash is main summoner spell for almost every champion.
It has many uses:
Escape gank
Dodge skillshot
Secure kill
Reposition
Outplay

Flash is a crucial spell for AD carries, you are squishy, you must live!
If you die your team might lose teamfight easily, you are their main source of damage, you are the brain of whole team!
What im trying to say? Well, flash will save everytime you f*** up, literally.
Bad position? Got caught? Standing in the middle of Rumble ult? NP, flash away!
FLASH IS A MUST! No more discussion!

Runes
Greater Quintessence of Attack Speed: you will need some attack speed, these Quints are MUST in your rune page, current ADC meta works with attack speed and graves scales pretty good with them.
Greater Mark of Attack Damage: are standard Marks used by ADC,they help you deal more damage and last hit easier,why not Greater Mark of Attack Speed ?? You need atleast 8,5 AD in runes to make this lane work,so DO NOT change them.
Greater Seal of Armor: facing the enemy ADC and Support, you will need some protection, I personally prefer Armor runes, but if you want to go ALL IN in the first 2 levels, you might try out Greater Seal of Health.
Greater Glyph of Magic Resist: you must consider taking these to survive easier,you can also replace 5 of those for Greater Glyph of Attack Speed to get some extra attack speed but that can be quite risky, it's up to you!

Masteries
Fury 5/5 is a must, taking those 5 points in Fury gives you an extra 4% of attack speed which is always welcome to your early, and specially late game.
Feast will give you easier last-hitting and some early sustain.
Vampirism is clearly better option than Natural Talent , that early sustain is amazing and even good in lategame
Bounty Hunter Excells pretty good in soloque, once you get atleast 2 unique kills,it already worths more than Oppressor
Battering Blows Grab that bonus ARP.
Fervor of Battle is the most powerful mastery for ADC now after the Warlord's Bloodlust nerf, it will help you deal bonus damage whenever you get in combat, enjoy!
Savagery Helps last hitting early game.
Secret Stash whenever you grab a potion you get a better version of it.
Merciless is an amazing mastery, that 5% bonus damage can be matter of life and death.
Dangerous Game is strongest mastery in League of Legends, this will make you survive that annoying Ignite, you can survive longer in teamfights, crucial for kiting.