This build has been archived and is for historical display only
This build has been archived by the author. They are no longer supporting nor updating this build and it may have become outdated. As such, voting and commenting have been disabled and it no longer appears in regular search results.
We recommend you take a look at this author's other builds.
x
Camille Build Guide by DixonTheGuideMaker

💡Camille guide by Dixon 🏆 12.14 ✅
x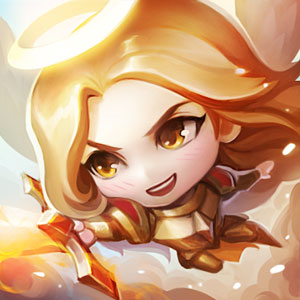 Did this guide help you? If so please give them a vote or leave a comment.
You can even win prizes by doing so!
I liked this Guide

I didn't like this Guide



Commenting is required to vote!

Thank You!
Your votes and comments encourage our guide authors to continue
creating helpful guides for the League of Legends community.
Runes:
Resolve
Grasp of the Undying
Shield Bash
Second Wind
Overgrowth
Inspiration
Magical Footwear
Biscuit Delivery
Bonus:
+10% Attack Speed
+9 Adaptive (5.4 AD or 9 AP)
+6 Armor

Spells:
Teleport + Ignite
Ignite
Teleport
Threats & Synergies
Threats
Synergies
Extreme
Major
Even
Minor
Tiny
Show All
Extreme Threats
Ideal Synergies
Renekton
Renekton is an early game dominant champion. Expect him to play aggressive and go for kills. Whenever Renekton is above 50 Fury, his next ability will be empowered. Stay at max distance so he cannot get an empowered Ruthless Predator(W) or Cull the Meek(Q) off on you. Avoid fighting when he has tons of Fury too. Do not underestimate Renekton range with his Dash Slice and Dice(E). He can use it on the minion wave to close the gap and trade with you.
Synergies
Champion Build Guide
Hello everyone and welcome to one of my guides! This guide contains useful information and general knowledge based on my own game experience + open source info from Internet about the champ 💡📚📈🔍
My name is Max, but you can call me Dixon as well. I'm from Ukraine so English is not my native language and I can do some mistakes (I'm sorry for that). However, you can also write me comments and I'm able to answer you in English, German, Russian and Ukrainian languages since I understand all of them, but in different levels of knowledge. 😄
I started to play League of Legends in 2016. My highest ELO at the moment is Platinum 2 (soloQ) and 💎Diamond 4 (flexQ) on EU-West server (top 5% best players at the server).
I would like to invite you to subscribe to my YouTube channel where I'm going to make a lot of League of Legends content in English:
https://www.youtube.com/c/DixonGames/videos
You will also find my streams on Twitch by following this link:
https://www.twitch.tv/dixon_leagueoflegends
I'm not a hardcore high elo player, but I enjoy this game and share this passion with all the people who find my content as interesting or useful.
I hope this guide will help you to improve your champion's understanding so it would be more fun to play!
Let me know in the comments section if you find any mistakes or outdated information so I could fix it! Thanks in advance!
Have a nice reading! 📖🤓

PROS:
1.

Camille has good outplay potential with her

Hookshot and Ultimate

The Hextech Ultimatum

. She can often outplay the enemy and turn around or escape exchanges with ease.
2. She is a challenging champion that is quite fun and rewarding. Players who put a lot of effort into learning her will reap the rewards of a veteran

Camille player.
3. Her Ultimate

The Hextech Ultimatum

is a good tool that can result in a kill every time. If she is unable to kill the enemy laner, she can roam to another lane and use it there instead.
CONS:
1.

Camille is a mechanically difficult champion. She takes lots of practice to master and she has a sharp learning curve. You need to play her a lot to make use of her kit.
2. While

Camille is incredibly mobile thanks to her

Hookshot, whenever it's on cooldown, she is very vulnerable and easy to take down. Before going in, make sure you check your surroundings as you have no escape when your

Hookshot is down.
3. As she is mechanically difficult, it's really easy to go wrong on her. If you make a mistake, the enemy can easily capitalise on it and gain a lead. Once

Camille is behind, it will be difficult for her to get back into the game.

Camille's passive allows her to lane very well and generally increases the hero's survivability throughout the game. The skill is very simple, sometimes a special icon appears above the heads of enemies in a radius around

Camille
. It can be either red or blue. If we attack an enemy with a blue mark, then we get a shield that can absorb part of the magical damage, and for an enemy with a red mark, we will accordingly receive a shield that absorbs physical damage. The shield allows you to stand well against enemies that are aggressive at the start of the game. Which shield

Camille
will receive from a particular hero is determined automatically during the game. For example, in League of Legends there are heroes that deal mixed damage, that is, both magical and physical. Thus, for example, at the beginning of the game, we can get a physical shield from a specific enemy, and when the enemy starts to deal mainly magic damage, the shield will become magical. This is quite convenient and during the battle we will not need to once again fill our heads with which of the enemies to hit in order to get a specific shield.

Шn general, there are a lot of skills in the League that enhance the next attack of the hero and

Camille
has similar mechanics, but with one very important feature. At the first activation of the ability, we tritely charge the attack and inflict additional damage, but then everything is not as simple as it seems at first glance. We can re-activate the ability within 3 seconds and it doesn't even cost mana. So we can charge an auto attack twice, but it is better to charge the attack a second time after 1.5 seconds. The fact is that the second attack is essentially more serious, since part of the damage turns into true damage, the type of damage that ignores the enemy's armor. And here it is immediately worth noting one very important thing. Each auto attack buff recharges our normal attack. That is, for example, we first simply hit the enemy (possibly receiving an absorbing Adaptive Defenses shield), then we activate the

Precision Protocol
skill and immediately make two quick hits, after that we almost immediately charge the second attack and complete it all with a normal attack or some kind of skill . A full combo will allow us to perform 4 normal hits and 2 enhanced ones (AA → Q → AA + AA → Q → AA). This is the simplest and yet very effective combination that is worth exploring first.

This skill of

Camille
allows you to simultaneously deal good damage, slow down enemies and even restore health. The skill does not work instantly, but has a small animation of use, but the good news is that at the same time we can safely move around and adjust the area of ​​effect of the ability. I want to draw your attention to the fact that the skill has the greatest effectiveness on enemies in the case when they fall into the outer radius. If, for example, we use a skill on an enemy who will stand right next to us, then in this case the skill will cause mediocre damage. If we cling to enemies with an outer radius, then we inflict additional damage on them, which depends on their health reserve and restore our health, depending on the damage dealt. The main disadvantage of the skill is the same delay before use, but you can get used to it. In addition, the radius of destruction is quite decent and in a team battle you can safely cling to several enemies at once.

Camille's jump is one of the most unusual in the League. Most often, such skills require the player only to choose the direction of the jump and that's it. Camille, on the other hand, has to first find the wall she clings to on her first use, and then quickly choose a direction for her next jump. Moreover, if we make the second jump towards the enemy champion, then it turns out to be very impressive in range. It is noteworthy that the skill allows not only to quickly reduce the distance to the enemy, but also to stun several opponents at once. In addition, hitting a skill on an enemy hero gives us a bonus to attack speed for as much as 5 seconds. The bonus is significant and noticeably helps in combat and especially in exchanging blows with the enemy in the lane.

Camille's ult is also interesting and can be used in different situations in different ways. It is clear that, first of all, the ult is used in order to control a specific target and start beating it, having received a bonus to the attack, but here it is important to take into account two factors at once. Firstly, during the activation of the skill,

Camille
soars into the air for a short period of time and cannot be chosen as a target for an attack. This fact can be used to dodge some powerful enemy skill and immediately launch a counter attack. Secondly, the skill throws the rest of the enemies to the sides and thus we can cut off the target we need from our allies. Of course, enemies can immediately run into the zone of the ult, but even a split second in a team fight can play a decisive role. In other words, when using the ult, you need to take into account the skills of all enemies and actually calculate in your head all possible combinations with the ult. The ideal use of the ult is to force the enemy to use some powerful skill, dodge it, and then immediately counter attack. Of course, such difficulties arise during teamfights, and when playing in a lane or during a gank, you usually only need to use your ult in time to prevent the enemy from escaping from you.
(!)GAMEPLAY INFORMATION & TIPS
(!)HOW TO PLAY AGAINST CAMILLE