Cho'Gath Build Guide by K Finch

Cho'Gath JG 10.25
x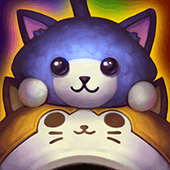 Did this guide help you? If so please give them a vote or leave a comment.
You can even win prizes by doing so!
I liked this Guide

I didn't like this Guide



Commenting is required to vote!

Thank You!
Your votes and comments encourage our guide authors to continue
creating helpful guides for the League of Legends community.
Runes:
Phase Rush go brrrr
Sorcery
Phase Rush
Nimbus Cloak
Celerity
Waterwalking
Resolve
Demolish
Conditioning
Bonus:
+10% Attack Speed
+9 Adaptive (5.4 AD or 9 AP)
+6 Armor

Spells:
Summoners
Chilling Smite
Flash
Ability Order
Q Start
Carnivore
(PASSIVE)
Cho'Gath Passive Ability
Threats & Synergies
Threats
Synergies
Extreme
Major
Even
Minor
Tiny
Show All
Extreme Threats
Ideal Synergies
Brand
As a MAGE who WILL BUILD both Liandri's and Demonic Embrace, he WILL full combo and KILL YOU. Approach with caution, fire is hot.
Yasuo
Q is knock-up, Yasuo's ult goes off on knock-ups, what more is there to say. Plus, considering he's such a bruiser, he's able to consistently make plays off of your CC and win games.
Synergies
Yasuo
Q is knock-up, Yasuo's ult goes off on knock-ups, what more is there to say. Plus, considering he's such a bruiser, he's able to consistently make plays off of your CC and win games.
Champion Build Guide
The First Clear: A New Genesis
So you did it. You picked Cho'gath jungle. I have no clue what was going through your head at the time when you locked him in, but now you're stuck with it and no clue how to play it. Let's get started, shall we?

Cho'gath is actually a better jungler than most when it comes to clearing. His passive, which restores HP and mana off of creep kills, is really handy and allows for not a quick, but reasonable full clear at the start of the game and the best part is that you don't have a buff preference: Cho can work with either of the buffs and go from there. After you do a reasonable clear, I usually go straight from top-side buff to scuttle. Your Waterwalking will help clear quickly, don't forget to start on the little bugger with Q due to the fact that his shield breaks at the mention of hard CC, and smite to finish it off.

(I don't really know a good place to put this, but there is a sort of start of the game preference: if you're on red side, you're actually able to hit all the chicken's in the Raptor camp with your Q, saving yourself the hassle to have one or too chicks left over after your damage is dealt, and saving yourself one or two more seconds having to auto them. On blue side, however, it is not possible due to the top-down view, giving your clear one or two more seconds slower than blue side)

After scuttle, if left uncontested, look at your top/mid lanes. Could you gank one of them? If the answer is yes then do so. If not, then go back and finish off your full clear. You want level 6 as fast as possible, but not at the discretion of losing a lane because you didn't gank the pushed up Irelia and now she tower-dove the Jayce and your top is lost. Keep in mind, playing like Evelynn and powerfarming to 6 is the same way you want to think about playing Cho jg.

The first back you have roughly 1000g to 1400 depending on if you ganked or not and got something out of those ganks. Here's a list of what you should buy:

375g: Mobility Boots, Pink Ward
775g: Mobility Boots, Ruby Crystal, Pink Ward
1175g: Mobility Boots, Ruby Crystal x2, Pink Ward
1475g: Mobility Boots, Bami's Cinder, Pink Ward

Use the extra gold as necessary, but normally you want Bami's first due to the clearning potential and potential damage against objectives.
The Second Clear: Unpredictable Legends
The main focus on this clear, after taking your first back, is to get level 6. Usually if you're 0/0 and on track for a full clear, you'll hit level 6 at your fourth camp. If you've racked up a little XP from kills and assists, then most of the time you'll hit 6 at your 3rd camp. Both times though, you need to recognize that map awareness is key. Did the enemy jungle just gank bot while you were in top getting six? Assume they have drag priority and move to take rift herald. Is the enemy jungle top while you're top and they gank top? Check your lanes and see if any others have priority and act accordingly to secure drag. The biggest thing you need to know is that if there isn't a fight going on, you secure the objective with your ult. You do NOT use it early game on some raptors or a wolf because you can, you make sure there isn't going to be anything happening for the next 70 seconds and then MAYBE you can eat the raptor. I know chicken is good but you have to keep ult up for securing objectives, it's your entire thing other than being a tank. You become, essentially, a 1064 (or 96 if you have a second ruby crystal) damage chilling smite. So please, for the love of anyone above, the NOM NOM NOM is used to SECURE and act intelligently for once, other than the whole "phase rush go brrr" in the back of your mind. That can take precedence later.

Another note is that your laners hit six before you, so it might be best to gank the Yasuo and make sure he can ult the enemy mid and maybe get a kill off of it. This goes for the same for your other lanes, except they're not Yasuo. So if you do happen to get bot AND mid priority before you hit six, it's fine, you can just take dragon and eat the rift herald. Act according to the game, not to how you normally clear. It takes a while to learn that though so please be mindful of your shortcomings and focus on improvement rather than shifting the blame to others (although, now that I think about it, the Veigar I have mid IS 0/5 at 8 minutes...).
The Third Clear, And Beyond
Ok so let's assume you've done one whole objective, still sitting at 0/0, what do you do? You keep farming. You keep ganking, and you keep moving. Give the kills to your laners, and ult for securing either objectives or kills you know you need (like making sure the Vayne top doesn't become a problem period). Make sure your jungle is in the process of being cleared though and make it a point to clear red-side camps (raptors and golems) because they utilize the most out of your passive.

After laning phase is over and you've practically taken Dragon soul 25 minutes in, focus on grouping with the team. You'll still need to farm, but do so when there isn't a teamfight going on and be mindful of your positioning. Your entire job is be a massive nuisance to the enemy team, an unkillable raid boss to execute one of the enemies with the simple press of a button. Use that to your advantage. If you're behind (which you might be for half of your games) focus on picks rather than team fights. Cho'gath excels at catching out enemies and punishes them hard for it. Otherwise, just keep eating and you'll be sure to lay the foundations for a 40/50 minute game.

More importantly, you have to yell "NOM NOM NOM" after every usage of your ult. It's the rule.

Now go out there, hit your Q's, and run down some ADC's ok?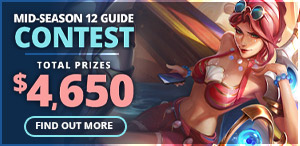 Cho'Gath JG 10.25