Not Updated For Current Season
This guide has not yet been updated for the current season. Please keep this in mind while reading. You can see the most recently updated guides on the browse guides page
x
Ekko Build Guide by icodaboms

Ekko don't camp he rewinds time and makes the same gank.
x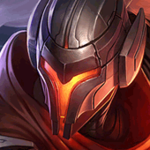 Did this guide help you? If so please give them a vote or leave a comment.
You can even win prizes by doing so!
I liked this Guide

I didn't like this Guide



Commenting is required to vote!

Thank You!
Your votes and comments encourage our guide authors to continue
creating helpful guides for the League of Legends community.
Start with your W, charge it one or two seconds before Gromp spawn, start attacking and smite. Level your Q. On your bluebuff stand in a position that will let you hit both the small monsters and the big monster with your Q, do the same as with Gromp, start with W one basic attack and cast your Q. With a good leash you can take Wolves/Raptors before redbuff. Do the same with red as blue.
Be aware that you will get low first rotation thru the jungle and a very easy target to counter jungle before you got all of your slow, charge, stun and escape abilities. Be careful if you get behind with Ekko it's hard to catch up again.
After recall buy Stalker's Blade and as many health potions as you can. Run straight to one of your sololanes, cast your W where you think you can force the enemy laner to run, send out your Q and use your E charge, double charge to get into the sphere you put up and you'll get a two seconds stun instead of a slow. Your Q give stacks on your passive. Your passive deals damage depending on your levels and ability power and slows targets that gets three stacks. With Stalker's Blade smite and hitting your abilities this should be a kill or at least flash and forced recall.
Ekko is by my experience one of the best gankers in the game, he got one of the best ults it's broken you can start the fight reverse out after burning enemies cd and go in again with full HP, same reason that they nerfed Kha'Zix into oblivion. Ekko also got an very good late game and deals alot of damage.
I made Other fun items and Tanky items how I made them because they are supposed to fill out Core build and Alternative build what they might be missing, add them to your build how you feel fit and what your match need.