Sona Build Guide by daderas
This build has been archived and is for historical display only.
PLEASE NOTE: This build has been archived by the author. They are no longer supporting nor updating this build and it may have become outdated. As such, voting and commenting have been disabled and it no longer appears in regular search results.
We recommend you take a look at this author's other builds.
Not Updated For Current Season
This guide has not yet been updated for the current season. Please keep this in mind while reading. You can see the most recently updated guides on the browse guides page.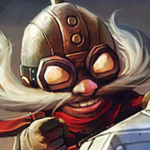 x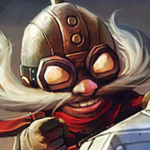 Did this guide help you? If so please give them a vote or leave a comment.
You can even win prizes by doing so!
I liked this Guide

I didn't like this Guide



Commenting is required to vote!

Thank You!
Your votes and comments encourage our guide authors to continue
creating helpful guides for the League of Legends community.

Ranked #17 in
Support Role
Ability Sequence

11
12
13
14
15

3
4
5
8
9

1
2
6
7
10

16
17
18

Not Updated For Current Season
The masteries shown here are not yet updated for the current season, the guide author needs to set up the new masteries. As such, they will be different than the masteries you see in-game.
Masteries
thgis is how we do it
Conception[edit]


The design of King of the Hill was based on Texas suburbs from the 1950s like Richardson
In early 1995, after the successful first run of Beavis and Butt-head on MTV, Mike Judge co-created the show King of the Hill with former Simpsons writer Greg Daniels.[4] Judge was a former resident of Garland, Texas, upon which the fictional community of Arlen was loosely based, but as Judge stated in a later interview, the show was based more specifically on the Dallas suburb Richardson.[5][6] Mike Judge conceived the idea for the show, drew the main characters, and wrote a pilot script.
Fox teamed the cartoonist with Greg Daniels, an experienced prime-time TV writer.[5] Daniels rewrote the pilot script and created several important characters that did not appear in Judge's first draft (including Luanne and Cotton), as well as some characterization ideas (e.g., making Dale Gribble a conspiracy theorist).[7] While Judge's writing tended to emphasize political humor, specifically the clash of Hank Hill's social conservatism and interlopers' liberalism, Daniels focused on character development to provide an emotional context for the series' numerous culture clashes. Judge was ultimately so pleased with Daniels' contributions that he chose to credit him as a co-creator, rather than give him the "developer" credit usually reserved for individuals brought on to a pilot written by someone else.[7]
Initial success[edit]
After its debut, the series became a large success for Fox and was named one of the best television series by various publications, including Entertainment Weekly, Time, and TV Guide.[8] For the 1997–1998 season the series became one of Fox's highest-rated programs and even briefly outperformed The Simpsons in ratings.[9] During the fifth and sixth seasons, Mike Judge and Greg Daniels became less involved with the show.[7] They eventually refocused on it, even while Daniels became involved with more and more projects.[7]
Format change[edit]


Over time, series co-creator Mike Judge took a reduced role in the production of episodes.
Judge and Daniels' lessening involvement with the show resulted in the series' format turning more episodic and formulaic.[7] Beginning in season seven, John Altschuler and Dave Krinsky, who had worked on the series since season seven, took it over completely, tending to emphasize Judge's concept that the series was built around socio-political humor rather than character-driven humor.[7] Although Fox insisted that the series lack character development or story arcs (a demand made of the network's other animated series, so that they can be shown out of order in syndication),[7] Judge and Daniels had managed to develop several minor arcs and story elements throughout the early years of the series, such as Luanne's becoming more independent and educated after Buckley's death, and the aging of characters being acknowledged (a rare narrative occurrence for an animated series).[7] Lacking Judge and Daniels' supervision, the series ceased aging its characters and even began retconning character backstories; in the episode "A Rover Runs Through It", Peggy's mother was abruptly changed from a neurotic housewife with whom Peggy shared a competitive relationship to a bitter rancher from whom Peggy had been estranged for several years.
Facing cancellation[edit]
Because it was scheduled to lead off Fox's Sunday-night animated programming lineup, portions of King of the Hill episodes were often pre-empted by sporting events that ran into overtime; in season nine especially, whole episodes were pre-empted. Ultimately, enough episodes were pre-empted that the majority of the series' 10th season—initially intended to be the final season,[10] consisted of unaired ninth-season episodes.
The thirteenth season episode "Lucky See, Monkey Do" became the first episode of the series to be produced in widescreen high-definition when it aired on February 8, 2009.[11]
Cancellation[edit]
Although ratings remained consistent through the 10th through 12th seasons and had begun to rise in the overall Nielsen ratings (up to the 105th most watched series on television, from 118 in season 8), Fox abruptly announced in 2008 that King of the Hill had been cancelled. The cancellation coincided with the announcement that Seth MacFarlane, creator of Family Guy and American Dad!, would be creating a Family Guy spin-off called The Cleveland Show. The news came out about the same time that Fox cancelled a recent addition to its animated programming lineup, Sit Down, Shut Up. This was coupled with the announcement that Cleveland would be taking over King of the Hill's time slot.[12]
Hopes to keep the show afloat surfaced as sources indicated that ABC (which was already airing Judge's new animated comedy, The Goode Family) was interested in securing the rights to the show,[13] but in January 2009, ABC president Steve McPherson said he had "no plans to pick up the animated comedy."[14]
On April 30, 2009, it was announced that Fox ordered at least two more episodes to give the show a proper finale.[15] The show's fourteenth season was supposed to air sometime in the 2009–2010 season,[16] but Fox later announced that it would not air the episodes, opting instead for syndication.[17] On August 10, 2009, however, Fox released a statement that the network would air a one-hour series finale (which consisted of a regular thirty-minute episode followed by a thirty-minute finale) on September 13, 2009.[18]
The four remaining episodes of the series aired in syndication the week of May 3, 2010, and again on Adult Swim during the week of May 17, 2010.
During the panel discussion for the return of Beavis and Butt-head at Comic-Con 2011, Mike Judge said that there are no current plans to revive King of the Hill, although he would not rule out the possibility of it returning.[19]