Blitzcrank Build Guide by Lucays
Not Updated For Current Season
This guide has not yet been updated for the current season. Please keep this in mind while reading. You can see the most recently updated guides on the browse guides page.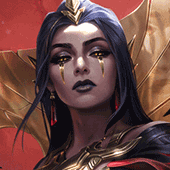 x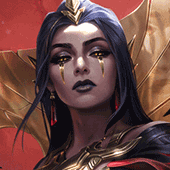 Did this guide help you? If so please give them a vote or leave a comment.
You can even win prizes by doing so!
I liked this Guide

I didn't like this Guide



Commenting is required to vote!

Thank You!
Your votes and comments encourage our guide authors to continue
creating helpful guides for the League of Legends community.
Cheat Sheet


Blitz AD CARRY
Blitzcrank Build
Ability Sequence

3
14
15
17
18

2
4
5
7
9

1
8
10
12
13

6
11
16

Not Updated For Current Season
The masteries shown here are not yet updated for the current season, the guide author needs to set up the new masteries. As such, they will be different than the masteries you see in-game.
Masteries
BLITZCRANK !
My names Lucays. Basically, this is my first build and it's for my favorite character in the game, Blitzcrank. Blitzcrank is super versatile and thus can be played multiple ways. However, I find my build to be easiest to use, logical, and pretty straight-forward. It helps build a hybrid Blitz. It focuses on building survivability, support, and burst. This tops full-ap guides which comepletely abandons Overdrive's utility and the double AD from Power Fist. Full-ad is viable, but this doesn't take advantage of his high AP ratios. Now onwards to the build and guide. Keep in mind, I am not another Downright Dyrus, I just wanna input my guide in the flood of Blitzcrank guides in hopes that I see more people play Blitzcrank because he truly is super fun to play and is cute as a button unlike Evelynn (gross!). Also, don't try this guide in ranked for the first time and yell at me if you stink it up. Try it in practice or even normals first just so you can get a hang of it. You should feel a strong connection and fondness for Blitzcrank if you did it right. Also, you should be able to feel a tingly sensation in your private parts from all the raping you commit. IDK maybe that's just me.

Guide Abilities

Blitzcrank is super ability dependent. Without his abilities, he is useless. So, here's a quick overview of them.


Mana Barrier
His passive gives him a temporary mana shield that gives him a big shield depending on his current mana pool. This is only activated when he hits below 20% health. Also note that the shield has a longer cooldown, but this shouldn't really affect anything unless you go Big Balled Brian and play aggressively every minute. I suggest seeing a doctor if your balls are obscenely huge.


Rocket Grab
is his signature Q. He shoots out his arm and grabs someone and then proceeds to pull them in towards him. This is used to pull an enemy to your team or to your tower. It deals higher than average magic damage by the way. Keep in mind that it only pulls the first target it hits. Be wary though since the area of effect is wider than the animation, it may accidentally pull a minion to its left or right. Also, the length of the grab is slightly longer than the animation.


Overdrive
is his W and speeds him up and gives him extra attack speed. This gives him a great escape tool as well as a great evasive maneuver. Also, since AD will be built on Blitz, it provides the attack speed.


Power Fist
is his E and DOUBLES the attack damage in the next attack and knocks up the enemy(hehe). This restarts the attack speed and so you can auto-attack and automatically use Powerfist right after.


Static Field
This is his ultimate. Its passive shoots randomized lightning bolts to nearby enemies. This helps with accidental farming :) When he activates his ultimate, a field of static erupts from him and deals an AOE around him, silencing and damaging the enemies. However when his ultimate is on cooldown, his passive stops. So that is why it is better to not activate his Ult early in a one v one scenario.

For skill sequence, I start with Rocket Grab usually. This is great when the game starts and is probably the best ability out there if your team is gankinng the enemy's buffs. You'll want to begin the game with Grab then Fist then Overdrive. You'll want to max your Rocket Grab, picking up points in ults as usual and max overdrive second, finishing off with powerfist last.