Not Updated For Current Season
This guide has not yet been updated for the current season. Please keep this in mind while reading. You can see the most recently updated guides on the browse guides page
x
Jhin Build Guide by PhoenixRevival

Jhin's a hunter, isn't he? Let's hunt. - Jhin Build and tips
x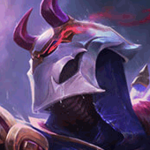 Did this guide help you? If so please give them a vote or leave a comment.
You can even win prizes by doing so!
I liked this Guide

I didn't like this Guide



Commenting is required to vote!

Thank You!
Your votes and comments encourage our guide authors to continue
creating helpful guides for the League of Legends community.
Runes:
Domination
Dark Harvest
Cheap Shot
Eyeball Collection
Ravenous Hunter
Precision
Triumph
Coup de Grace
Spells:
Flash
Heal
Well, little new player of Jhin, he's a particular ADC, similar to noone else in the league. ("What about Graves?" We don't talk about the incident, Jimmy.)
His Weapon,

Whisper
, is a reload-needed gun: you have four ammo and after the fourth you reload. His Attack Speed cannot grow except by level and the reload animation last 2.5 seconds, no matter what you do.
BUT every attack speed and crit chance percentage you build becomes another % that will scale directly on your total AD. Also, you gain another percentage of AD from just leveling up.
Your crits are... not the best, making exception for the fourth that is ALWAYS a crit, and not a simple one: you will deal 15% to 25% of your target's missing HP as bonus physical damage.
As i said, your critical AAs are not strong as crit theirself BUT consider this: through late game you're gonna get around 600 AD, and if you do buy the

Infinity Edge
your crits will deal 187.5% of your total AD. Not that bad, ay?
One last thing: i'm not going to explain every skills of him. For that, take a look to the wikia
http://leagueoflegends.wikia.com/wiki/Jhin
The reason is simple: i don't like wasting time, mine or yours, AND you will understand how Jhin
really
works playing him. Seeing the numbers will not help you a lot, trust me.
They like to change too frequently.

Dark Harvest
?
Why not that other runes like meteors from the sky, a magical kitten that throw itself to an enemy, a weird foot that will make you run etc etc...
Because they... sucks a bit on Jhin. Tbh

Arcane Comet
is not that bad on him, in fact i shall say before trying this build, try one with the comet instead, than this. I'm not selling anything, you need to find the perfect one for your playstyle.
Now, where were we?

Domination
's

Dark Harvest
This rune is
FOR ME
the perfect one for Jhin: it gives you on-hit bonus damage for 20", it stacks up with

Duskblade of Draktharr
's AA proc and after picking up 150
soul essence
it has 5 minutes cooldown before it goes away. You only need to pick a soul on the ground while fighting and trust me, IT'S NOT HARD:

Dark Harvest
takes soul from both enemy and ally champions, from big minions and from jungle monsters, it's not hard at all. Every time someone die you get a free soul that transforms in free bonus damages. Just... don't wait your allies to die.

Electrocute
is "k", not that strong on a literal oneshot champion, and after killing one enemy champ you're like "k, my job is done...". You're gonna deal damage anyway, you're freaking Jhin. But... "k".

Predator
is just... no. Tbh is not that bad but you don't run like

Hecarim
or

Quinn
so no. Just... don't.

Cheap Shot
or

Taste of Blood
? Is up to you to decide. Cheap shot deal some true damage to
impaired
enemy champions on a 4 second cooldown, pretty ok, Taste of blood gives you heal upon damaging a champion on a 20 seconds cooldown. I play almost forgetting bout this two in game, not because they are not "game-changer", only because you're gonna deal tons of damage anyway, and heals a lot anyway, so yea. Meh. I am not explaing why

Sudden Impact
is not a good rune on Jhin.

Eyeball Collection
'cause more AD. The other two runes on this subpath are not that worth, you
WANT
that bonus AD from their eyes.
For the Hunters subpath choose yourself: if you know you want more spell vamp (you deal tons of damages from your abilities too) take

Ravenous Hunter
;
want some cooldown on your

Mercurial Scimitar
,

Youmuu's Ghostblade
and

Farsight Alteration
ward? Take

Ingenious Hunter
;
want to run, run faster with

Relentless Hunter
From my POV: always

Ravenous Hunter
.
The second path is up to you, again. But i prefer the combo

Domination
+

Precision
, with

Triumph
and

Coup de Grace
for extra heal and damage.

Dark Harvest
and

Duskblade of Draktharr
lock and ready, you shoot, they die.
Not gonna waste your time here, i'll explain quickly:

Infinity Edge
better than

Essence Reaver
in 80% of the games.

Berserker's Greaves
better than any other boots, bruh.

Rapid Firecannon
is best but other are all more than ok, just pick only ONE of the atk speed + crit items, you
NEED
those build slots free for other items.

Duskblade of Draktharr
better than

Youmuu's Ghostblade
in 90% of the games.

Bloodthirster
or

Mercurial Scimitar
, is up to you if you can actually press an active items. Not joking here.

Death's Dance
is meh but suitable.

Last Whisper
s up to the game, TANKS=

Lord Dominik's Regards
, no tanks=

Mortal Reminder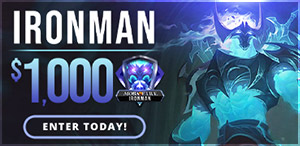 PhoenixRevival
Jhin Guide
Jhin's a hunter, isn't he? Let's hunt. - Jhin Build and tips