Yasuo Build Guide by thetacoboy
Not Updated For Current Season
This guide has not yet been updated for the current season. Please keep this in mind while reading. You can see the most recently updated guides on the browse guides page.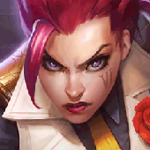 x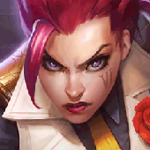 Did this guide help you? If so please give them a vote or leave a comment.
You can even win prizes by doing so!
I liked this Guide

I didn't like this Guide



Commenting is required to vote!

Thank You!
Your votes and comments encourage our guide authors to continue
creating helpful guides for the League of Legends community.
Ability Sequence

1
8
10
12
13

3
14
15
17
18

2
4
5
7
9

6
11
16

Not Updated For Current Season
The masteries shown here are not yet updated for the current season, the guide author needs to set up the new masteries. As such, they will be different than the masteries you see in-game.
Masteries

Introduction
http://www.probuilds.net/guide/show/KR/2553085169/2481136

This Guide is based almost entirely on proscene players, primarily in Korea. I noticed the popularity of frozen mallet on Yasuo rising substantially on probuilds, and yet there was no guide for it here. I have come to amend that.

Basics(stuff that hasn't really changed.) Skip if you already play Yas.
Lets get the obvious things out of the way. Skill max is still going to be:

q
e
w
e
e
r
e
q
e
q
r
q
q
w
w
r
w
w
He is Yasuo, Highly Mobile destroyer of immobiles, adcs, and assassins alike. He's weak to cc heavy champions, and works best in a comp with knock ups, knock backs, knock asides, and pulls. His r says it targets knocked up champs, but pretty much anything that moves the enemy champion works, from a Nautilus q to a Vi q.
This is top lane take teleport and flash....
HEY
I saw that. bad boy, put that ignite away.
TELEPORT...
Jokes, if you see a Mundo for example, ignite isn't the worst idea.
Basic adc runes, Some
Attack Damage
,
Armor(scaling if preferred)
,
Magic Resist(scaling if preferred)
, and
attack speed
.
Armor Penetration
isn't a bad idea either.
Fervor of battle, picking up all the sustain we can in our masteries along the way.

Items (Why the mallet?)

Their were several differences between different probuilds, mostly situation or to preference, but vast majority go Mallet, boots, Phantom Dancer, And I-Edge first 4.

The most obvious difference, is the frozen mallet. Why mallet on yasuo? well lets take apart its stats one by one.

+40 attack damage
Not much to explain here, Yasuo needs his AD.

+650 health
Health is a stat that has been increasing in popularity on Yas recently, and as a melee champion who dives in, its no surprise people want the survivability.

UNIQUE Passive: Icy: Basic attacks the target's Movement Speed for 1.5 seconds on hit (40% slow for melee attacks, 30% for ranged attacks).
This seems to be the primary reason for the mallet on Yas. Yasuo's Q acts like a short ranged auto attack, but keeps the melee bonuses. This sort of sticking power that results from being able to slow people at a small distance, and even greater when you get the tornado, is incredibly valuable. It makes chasing and running easier, it makes hitting a follow-up tornado Q easier, and with the classic E-Q combo, can apply a team wide CC, even without the knockup, as an engage for his team. I would even be willing to wager that if Yasuo used mana, Iceborn would be a popular item on him, much to the same vain as Ezreal.