Team Guide by TYO1
Not Updated For Current Season
This guide has not yet been updated for the current season. Please keep this in mind while reading. You can see the most recently updated guides on the browse guides page.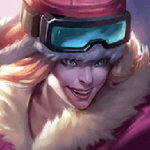 x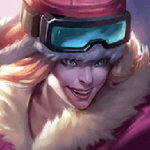 Did this guide help you? If so please give them a vote or leave a comment.
You can even win prizes by doing so!
I liked this Guide

I didn't like this Guide



Commenting is required to vote!

Thank You!
Your votes and comments encourage our guide authors to continue
creating helpful guides for the League of Legends community.

Ranked #1 in
ADC Role
Ability Sequence

2
8
12
13
14

4
11
16

1
3
5
7
9
10

6
15
17

Not Updated For Current Season
The masteries shown here are not yet updated for the current season, the guide author needs to set up the new masteries. As such, they will be different than the masteries you see in-game.
Masteries

MF as a AP support..ehm that isn't standard at all, why ??
Let me explain why this is a great choise.
I played MF a lot, and so i notice she can be a great attacker if played as AD champ.
However if build as a support champ (or mid), then her most costly E, "let it rain" can be used a lot more often. "let it rain" is great to continously poke your enemies. For a AD champ it would run her out of mana quickly, but not so for a AP champ.
Its also very easy to cast, much easier then her Q.

Your ult will benefit less from it, but you can cast your E a lot more then your ult. And as a poke support you will continuously let it rain. This gives your ADC space to farm so your side gets the edge.

Ok so hmm, but why not take Sona or another champ ?
Well the main tactical role for a sup, isnt healing its making sure your adc can farm.
Next important is that your team must have more kills (team gold).
You should let your ADC get some kills (or he get angry), but you can take a few too.
As it all counts to team gold.

Trista, Jinx, Ashe etc all nice champs, but they all are lacking a good poke option.
If a support can poke then the ADC has a great time.
(this is also the reason why sona+mf, is so strong together; Sona is another great poke champ) However Sona can only attack 2 champs max, while let it rain has no maximum of champs.

And if that special moment happens.. you can still use your Q, might do a bit less damage now but still its a nice option, and you also got your R, so as a sup champ you be enormously aggressive. while you can keep distance, keeping you both safe.

Then how would games like these go.
Start game doesnt this champ drain mana?
Typically your mana drains down quick at start and you got long cooldown time at start. so you run around counting down till its time to E them. Most likely your ADC will also do some attacks, and so enemy botlane will be in need of healing.

In rare situation you got ganks against you etc, or your ADC is low on health etc.
You can still play defensive for a short while safe under the turret and clean minions with E. So you get some extra coins, (but normally dont take minions if your ADC is around). The chanses of getting ganks is btw much higher, because enemy botlane is most likely weak against this, and so they call for help.

Early mid aggression starts
By now the attack power of two ADC's starts to emerge; your team has more attack power.
You will not get all the kills, but thanks to the slowdown effect of E, your team mates can get the kills. Also your no longer easily drained from mana.

Mid game terrible rains..
Now you got the items to cast with reduced casting time thanks to morelonomicons, and your shoes who reduce casting time. So your E becomes a rainy day !!, with short delay time. (almost as irritating as the laughing of Annie )

[towards the end] Slow king
You got now 3 ways to slowdown champs, and that means enemy cannot out-run, your team is on the hunt now. Lead teamfights with E, and run back as your team mates finish it off.

Thanks to frost Quins claim you can find enemies that run out of vision.
While you run to them, if their in range use E, and now its the basic slow plus additional slow from Relais cristal scepter. That should give your other team members enough time to catch-up for a kill, or maybe your ult is ready.