Mordekaiser Build Guide by Droximus
Not Updated For Current Season
This guide has not yet been updated for the current season. Please keep this in mind while reading. You can see the most recently updated guides on the browse guides page.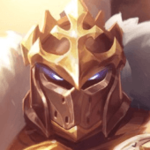 x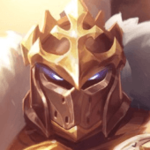 Did this guide help you? If so please give them a vote or leave a comment.
You can even win prizes by doing so!
I liked this Guide

I didn't like this Guide



Commenting is required to vote!

Thank You!
Your votes and comments encourage our guide authors to continue
creating helpful guides for the League of Legends community.
Cheat Sheet
Mordekaiser Top lane AD AP or
Mordekaiser Build
Ability Sequence

1
4
5
7
9

3
13
15
17
18

2
8
10
12
14

6
11
16

Not Updated For Current Season
The masteries shown here are not yet updated for the current season, the guide author needs to set up the new masteries. As such, they will be different than the masteries you see in-game.
Masteries
Threats to Mordekaiser with this build
Threat





Show all
Threat
Champion
Notes

1

Rammus
rams focuses on armor allowing all of your abilities to deal more damage to him than you would against a garden or champ with heavy magic resist.

Mordekaiser info
Mordekaiser is a good champ when you are in low level or blind pick or when you're unranked due to his super low use and no real lane to call his own. team up with your Jg to take down the dragon to punish mid and bot lanes and get a tower or even a shut down if the enemy team has a specific player that has a killing streak.

Mordekaiser has viability in every lane so feel free to try different lanes and different builds with him. All of his abilities stack off of ability power but he is more of a hybrid considering he's a melee mage. however in ranked games unless you have a specific build or really understand Mordekaiser and are good with his abilities, you shouldn't use him in ranked.

BE AWARE: Mordekaiser is a champ that uses more ability power than he does attack damage but his Q stacks a lot better using attack damage and his E stacks with attack damage making him overall a hybrid. inform your team to focus the enemy champ you use your ultimate on so you are guaranteed a ghost and increased health and sustain in fights. I've commonly used Mordekaiser with gun blade and was able to fight a 2v1 vs a nasal and lee sin. I've easily picked up triple kills with mordekaiser due to the sustain given by gun blade and the use of health for abilities that will eventually heal you more than the self inflicted damage makes him terrifying late game. My league username if you want to add me for questions is "Droximus"

Pros / Cons
The pros to mordekaiser:
Mordekaiser isn't a well known champ to where no one knows his abilities and allowing you to have the upper hand against the enemy in any lane.
Mordekaiser Q does significant damage in late game allowing you to solo baron potentially.
Mordekaisers enslaved soul "Ghost" will give you a shield for the amount of damage it deals itself allowing you to constantly shield yourself when fighting a baron. granted you will need an adc or a fast attacking champ as your ghost to succeed in soloing baron
mordekaiser has good sustain when his w is leveled up
Mordekaisers let gives you life steal every second against the enemy champ allowing you to pick up the kill just like an ignite and gaining a ghost to help you take down a turret or enemy champ eliminating the need for ignite
Mordekaiser
The Cons to Mordekaiser:
Mordekaiser is one of the slowest champions in base movement speed making him vulnerable to long distance travel.
Mordekaiser is a very squishy top lane so if you don't build any armor, magic resist or health, you will die quickly turning your lane into a losing lane.
Mordekaiser is now considered a fighter due to increasing in base attack damage and attack speed even though he works better as a mage
Mordekaiser is a late game champ unless you know how to build him to sustain early in game

Creeping / Jungling
Mordekaiser can jungle however he is a horrible early game jungler and will die without the use of a leash. depending on how you want to build him you could go stalkers blade into echoes, warrior, or devourer. echoes will work nicely with your abilities but warrior will make your E and Q do more damage early on in the game. Using sated Devourer will allow you to get mordekaisers Q off faster and allow you to use it more on jungle camps and allow you to clear them a lot faster. Due to mordekaisers slow speed you could do deadman plate for mordekaiser due to the increase in movement speed and the extra damage you will do to jungle camps when attacking. after that item you will want some form of life steal or spell vamp depending on the path you chose. either way you should purchase the hextech Gunblade which will give you spell vamp and life steal for all your abilities. after getting deadman and gun blade you won't have much magic resist so in that case id recommend getting spirit visage because you will gain health magic resist, cool down reduction, and you'll even gain 20% increased to life steal. All items are up to your decision but this is the build i recommend you try for your first time as mordekaiser. the next two items you can chose from any items you want considering you will have a lot of health attack damage armor and magic resist but i do recommend using nashors tooth to allow for faster attack speed and a nice 80 ability power and making it so that you do ability power on hit and following that up with a liandrys torment to deal more damage to enemy tanks. Juggling is fully up to you however and thats the nice part about jungling and mordekaiser jungle has very nice sustain due to his passive and life steal W.