This build has been archived and is for historical display only
This build has been archived by the author. They are no longer supporting nor updating this build and it may have become outdated. As such, voting and commenting have been disabled and it no longer appears in regular search results.
We recommend you take a look at this author's other builds.
x
Not Updated For Current Season
This guide has not yet been updated for the current season. Please keep this in mind while reading. You can see the most recently updated guides on the browse guides page
x
Morgana Build Guide by Jaiyana
Morgana the queen of Coven guide by Jaiyana ♥️
x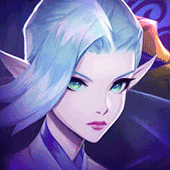 Did this guide help you? If so please give them a vote or leave a comment.
You can even win prizes by doing so!
I liked this Guide

I didn't like this Guide



Commenting is required to vote!

Thank You!
Your votes and comments encourage our guide authors to continue
creating helpful guides for the League of Legends community.
Runes:
MAIN RUNE (also for mid lane)
Sorcery
Arcane Comet
Manaflow Band
Transcendence
Gathering Storm
Inspiration
Perfect Timing
Cosmic Insight
Bonus:
+9 Adaptive (5.4 AD or 9 AP)
+9 Adaptive (5.4 AD or 9 AP)
+6 Armor

Spells:
Spells
Flash
Ignite
Ability Order
ABILITIES ORDER #NOTE
Soul Siphon
(PASSIVE)
Morgana Passive Ability
Threats & Synergies
Threats
Synergies
Extreme
Major
Even
Minor
Tiny
Show All
Extreme Threats
Ideal Synergies
Zyra
It's not that big threat but Zyra can poke you and your adc at the right time and you will need your E to remove her CC. It's winnable but it's up to how you play. her E and R are CC so you might need Crucible (for allies) + your E. also I recommend to build some AP items or you can go my build when against her!
Caitlyn
She is good to play with morgana.
Synergies
Caitlyn
She is good to play with morgana.
Champion Build Guide
ABOUT ME
Hello guys. I'm Morgana main mastery 100k and start to play League of Legends since March 2020 and I'm Silver elo in EUW server. I honestly picked Morgana as first champ to learn when I start playing league. I'm not support main or whatever I just love being support. I made this guide for who wants to play Morgana support, mid and jungle and because I have a lot of time to do this. Enjoy the guide :3
+

Has CC


+

Her E removes crowd control and also magic damage


+

Good engage (her ultimate combo)
Morgana is a good champ against such support champions like Blitzcrank Leona Braum Thresh Nautilus and many champions that have big crowd control. She has CC also her R do damage and stun. Good for teamfight


-

Squishy a bit early game


-

can't poke well with W (enemy will dodge)


-

Don't have damage if you dont build some AP item
Yep. squishy early game if you don't rush Zhonya's Hourglass and Redemption but if my team is ahead i will rush Zhonya's Hourglass and then Liandry's Anguish Just Redemption will help you from death easily in teamfight :D
I usually max W first (do some damage and help team to kill enemy)
Many people might be confusing why I max W first.
= Max W is kind of helpful if you want to help team to do damage. But always remember you are support you can't stealing cs with your W! Many Morgana support AP pokes W and get many CS.
THE ABILITIES SEQUENCE FOR WHO MAX W AS FIRST
THE ABILITIES SEQUENCE FOR WHO MAX Q FIRST OR DONT GO FOR MORGANA AP SUPPORT
EARLY GAME
Morgana's job is trying to land her Q and W to the enemy as often as possible. But dont spam it and you have no mana for the right time or jungler will gank. Tank minion in the middle of the lane when adc is farming and the new minion come. finish the

Spellthief's Edge
as soon as possible and ward the objective and bush buy

Oracle Lens
to check if any enemy ward there. dont waste your ward save it for the right moment. If you dont have ward put W in the bush to check if someone is there. This will help jungler to come to get objective also. If the enemy recall or not in the lane try to go to the enemy jungler to ward or have some vision. You can either ping your adc to come with to ward deep for safe. In laning phase > you can do your ultimate combo in lane(flash> EQW

Stopwatch
or

Zhonya's Hourglass
or when enemy is in your range [ERQ if they get stun out W right in the moment. If you dont have stopwatch or Zhonya's it doesnt mean you cant do your ultimate combo but it will help you avoid to be slain.
MID GAME
You can looking for a fight when you have

Stopwatch
or

Zhonya's Hourglass
ping that you will engage so your adc or your teammates can follow your move. ward ward ward and use

Oracle Lens
when objective (Drake) is about to spawn. help your allies to push or fight when your team is ahead but if not ward ward and when the enemy is not in the lane feel free to push a bit and when its too long and you have feeling they are coming to get you. Ping the ally to back. buy the items that wil be useful for team for example

Redemption
heal in teamfight

Mikael's Blessing
for remove cc use it to the right person but!
LATE GAME
Do like usual ward bushes. ping for help to deep ward. if you are not Morgana support AP dont go alone. stick with your allies. If your game is being pushed all you can do is defend until next fight and if you win the teamfight push as far as possible. but if you are ahead just push and ward. if you see enemy is coming back. but if you have power to kill the enemy (your combo) then you dont have to be afraid. Always enjoy the gameplay and dont be toxic is your team is trolling or feeding and if your team being toxic just mute them. It will destroy your mood and you will have bad moment to play or keep /ff all the time but if you think your team can win in late game then you have to try to best tell team who to focus first.
| | |
| --- | --- |
| | FLASH: This spell is the most important for escape from death or avoiding cc or flash to tank damage to allie who is about to die (as if possible) |

| | |
| --- | --- |
| | IGNITE: This spell is the good spell for Morgana. It's for kill pressure. Ignite the enemy in the fight when someone is about to be slain you can go Exhaust also but it's up to who you are against to. |
ITEMS EXPLAINING
| | | |
| --- | --- | --- |
| | | This item will help you in teamfight. heal your teammates if they are in the range of Redemption. |
| | | |
| --- | --- | --- |
| | | This item will help you remove the crowd control for yourself or your teammates. It's like your E. but you have to press to ally target. |
| | | |
| --- | --- | --- |
| | | This item works only when you are near your teammate. But you have to press your item to the allies so the Zeke's Convergence will summon a frost storm to slow the enemy 20%. It will help also to do some magic damage. And if the ally is nearby and attacking their target they will get 30% bonus magic damage. A good item for Morgana too. |
| | | |
| --- | --- | --- |
| | | This item you have to press it and it will summon two spooky. to check if any enemy is nearby. it will help you to know if they are near the objective. if the spooky haunt them they will be slowed 40% for 5 seconds. |
| | | |
| --- | --- | --- |
| | | This items will grant yourself and nearby allies bonus movement speed 40% for 5 seconds. This will help you run from the enemy or catch enemy when they trying to escape. |
So at the last I hope you guys get some new things from this guide
♥️
. Check my profile my league name is there! I am so sorry if my english is bad or any mistake feel free to give me more advice and if you have question feel free to inbox me to ask!
Very thankful to JhoiJhoi's guide to making a guide. It's really useful for me to learn the code and how to design the guide!
My guide is not completly 100% but i will update about Morgana and whenever i find something new with her!
Feel free to vote if this guide help you to play Morgana or build.