Pantheon Build Guide by Xolarix

On-Hit Bruiser Pantheon (deal damage AND be tanky!)
x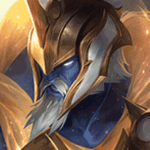 Did this guide help you? If so please give them a vote or leave a comment.
You can even win prizes by doing so!
I liked this Guide

I didn't like this Guide



Commenting is required to vote!

Thank You!
Your votes and comments encourage our guide authors to continue
creating helpful guides for the League of Legends community.
Runes:
Common build.
Precision
Press the Attack
Presence of Mind
Legend: Tenacity
Coup de Grace
Resolve
Bone Plating
Overgrowth
Bonus:
+9 Adaptive (5.4 AD or 9 AP)
+9 Adaptive (5.4 AD or 9 AP)
+8 Magic Resist

Spells:
Teleport
Flash
Teleport
Ability Order
Start with QWE but max W first, then Q, then E.
Threats & Synergies
Threats
Synergies
Extreme
Major
Even
Minor
Tiny
Show All
Extreme Threats
Ideal Synergies
Sett
Sett punishes people trying to go into him. If you lane against him, let him try to engage you, you stun him, and walk away. Use E if he tries to use haymaker.
Lulu
Powerful champion that will make you that much more fearsome in teamfights.
Synergies
Lulu
Powerful champion that will make you that much more fearsome in teamfights.
Champion Build Guide
Hi! I'm Xolarix, new on Mobafire... and this is my first guide.
I mostly main Jhin with 200k mastery points, but the guides for that champion are pretty good. But Pantheon... Pantheon is something else. I followed guides, and they just didn't work that well? So, I decided to make one myself. Develop my own build.


My rank isn't something spectacular, so take this guide with a grain of salt if you're someone with a high elo, because it may not stand the test there. I'd love to know if it does work though!
But my rank doesn't really affect my capacity to create fun builds. This is one of those builds where I wanted to do multiple things, instead of focusing on 1 particular specialization.

I like to think of myself as someone who thinks outside of the box, and I have a good understanding of game mechanics and how they interact with one another. It's why I like this build because, despite it being very close to an "on-hit" build, it is tankier than an actual on-hit build, while having a similar damage output.

Give it a try, and let me know how it goes :D

Be sure to read the notes by the item lists above. A lot of information over there!
So this is pretty much the core concept of this guide. Convince you to get Blade of the Ruined King first, and then build more items afterwards.

I picked up pantheon as a main like 2 months ago, playing him mostly in toplane, and I find that I have a ton of success with building BOTRK before any mythic because of the on-hit effects and the movement speed passive.
A lot of mobafire guides will tell you to build Eclipse or Goredrinker first. A ton of them don't even include BOTRK in their builds.
I have concluded that they just found a mythic item, and then said "well this mythic works best for pantheon so you must build it first".
Who said that building mythics first is a good idea? Nobody. Just something we unconsciously decided on.

Mythics do tend to scale better later on in the game, but you want to create a lead and push that lead, right? Preferably you also want to deal enough damage because, well let's face it: panth sucks in teamfights in the early game and you really want to at least do a 1 for 1 trade when push comes to shove and you're fighting for objectives. But I found Eclipse lacking in the damage output. I did sometimes build BOTRK as 3rd or 4th item, and I noticed it was an absolutely insane powerspike. So I thought; why not build it first? And oh boy... that was fun the first game I played, and did it ever since.

This is not some damage difference of only 20 physical damage or something.
I did some testing in the PT and the damage difference between Eclipse and BOTRK is pretty significant, especially in early game when there's not a lot of armor scaling just yet. And you kinda WANT the burst damage to be good in the early game, right? Because you don't have nearly enough CDR yet to really spam your abilities. Your first item should be the item which should net you some kills, or at least pressure enemies to get scared, respect your damage, and back off.

This damage is calculated on a target with 1500hp and no armor, with pantheon on level 6 and only having 1 point in W. You could improve this by actually maxing W first so you deal more damage.
Feel free to replicate it in the practice tool if you don't believe me.

With Eclipse: 421 total damage for the empowered W.
With BOTRK: 742 total damage for the empowered W.
That's a lotta damage, right? 321 extra damage, for the exact same price as Eclipse (3200 gold)
Not even doing the full combo here where you use more auto attacks, Q and E and whatever. Just the empowered W which procs the 3 attacks. And because those attacks are on-hit, it applies BOTRK effect for all 3 of them. And because it counts as 3 attacks, it also applies the magic damage bonus and movement speed bonus from BOTRK allowing you to just run in front of them and keep auto attacking them while they are still stunned from your W.

And sure, armor can be a party pooper and it will reduce the damage. But even in that situation, Eclipse will be significantly worse than BOTRK. Because the 18 lethality is just not enough to offset the 10% current hp bonus physical damage on every single auto attack or on-hit proc from your W.
Lethality from Eclipse sounds nice, but a lot of people forget that lethality scales with level so it's just generally better to build those items later on in the game.
But % current hp damage? Well that one comes online instantly, no matter what enemy. Combine that with Panth's 10% armor pierce per level of his ult, and this item just scales really good later on in the game as well.
For the remainder of the build, well just look at this guide. One thing I did learn though is to experiment. Don't just accept a build if it doesn't work. A build is also tied to you personally as a playstyle on that champion.
It's why I made this guide; to share my playstyle. I think this build allows you to create early leads with just a 1 item powerspike, and then move on from there.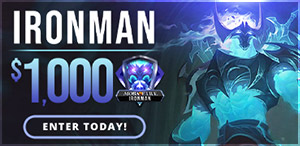 On-Hit Bruiser Pantheon (deal damage AND be tanky!)