Rengar Build Guide by LeyzeHP

Rengar JNG/TOP/ADC Season 13
x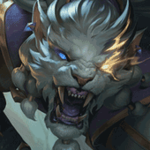 Did this guide help you? If so please give them a vote or leave a comment.
You can even win prizes by doing so!
I liked this Guide

I didn't like this Guide



Commenting is required to vote!

Thank You!
Your votes and comments encourage our guide authors to continue
creating helpful guides for the League of Legends community.
Runes:
Top Conqueror
Precision
Conqueror
Triumph
Legend: Alacrity
Last Stand
Domination
Sudden Impact
Ingenious Hunter
Bonus:
+10% Attack Speed
+9 Adaptive (5.4 AD or 9 AP)
+6 Armor

Spells:
TP
Flash
Teleport
Ability Order
Top Q>W>E max
Threats & Synergies
Threats
Synergies
Extreme
Major
Even
Minor
Tiny
Show All
Extreme Threats
Ideal Synergies
Olaf
(Top) Rengar doesn't like him as for Darius, they both slows you and prevent you from leaping, especially this guy who only charges you all the time, he wins until you have 2 items, the ideal is to play conqueror with BORK and Divine Sunderer, ask your jungler for help and get the lead.
Ivern
If you are Rengar you have to be happy when you see this guy
Synergies
Ivern
If you are Rengar you have to be happy when you see this guy
Champion Build Guide
I'm a League player like others who plays for fun in a group of 3/4, so i never played a lot of rankeds, i think i may reach a decent elo but it's not my priority right now, maybe in the future i will try to see what i can reach. This guide is thought as a personal use. I started the game by playing jungle, as an Hecarim main, after i tried different junglers until i saw rengar oneshotting (pre durability) and decided to play him more (bad decision there are a lot of jungler easier and more effective XD). Now i have a lot of mastery and i'll do even more, i love my champ also if there is champions who 1vs9 like nothing... Kayn... COFF COFF. Do someone heard something? I don't. I'm a Rengar main but not OTP i have other champs around 100k mastery. Also if i'm a low elo player i don't play Master Yi and Warwick :D. I'm also a dark harvest enjoier, but in this guide i selected runes i would use in ranked games and actually i use. A few months ago i tried Rengar top and liked it, but i had a poor knowledge about toplane and laning runes for rengar so i started to try building different things and found it a lot funny, so right now i'm slowly becoming a toplaner (yes i do know wave management, i'm not that trash XD, junglers are not always bad laners, instead they should all know how to lane to be more effective at helping laners. But now i can end this chapter because i don't think you are really intrested in it have fun ;)
FS is the most safe pick in the jng(failed ganks still provides somthing with FS), gives you gold making and good damage(especially later in the game).

Elettrocute gives you early potential and sorcery page makes you really strong later, in higher elo you always need ispiration secondary instead of sorcery.

LT is good because when it's full stacked you have more range for leaps and early spike.

Conqueror is really good for an early-late (early strenght is higher than with FS, but similiar to Elettrocute) spike and gives extra ad stacks for oneshotting, really good with hybrid builds or eclipse assassin.

Pick HP in mixed comps, since you are jng and you will face every enemy you don't need just one type of defense, and also you will regen more after levelling up for bonus Hp incomes. Armor and Magic Resist are situational, you usually pick them in comps where 4+ has one type of damage. A cons of HP is giving you less damage from lord dominik, but have a good sinergy with your W (which is an health regen, not an heal, so it scale with the damage you get: more HP=more missing health=more value from W).
Conqueror is good aganist matchups where you have killing potential in all the stages of the game, i don't pick it really often. You need alacrity in order to stack it up faster and heal.

LT is good for an early spike and lv.1 kills, good also aganist tanks but you need a lot of sustain to survive laning phase. You need bloodline, sustain is needed to survive so don't pick alacrity.

Grasp is the hardest page to run, but it's the strongest for trading because of the insane sustain it offers,probably the best one for rengar, get used to grasp rengar asap because it's really stronf. Don't pick att.speed you are not going to all in so take 2 adaptive force or 1 ability haste. Ingenious hunter is really good but you have to build divine or also eclipse, but the most effectiveness comes with divine, if you want to go tank in season 13 might also be good, you could pick inspiration since it gives you item haste, but also gives you summoner spells haste for more TP and especially when you go for tanky build it's good to have TP.

Fleet is a really good rune, a lot safer than others, gives movement speed to dodge skillshots, healing and overall could be the best rune for rengar. Cons? when you are playing aganist tryndamere or others which you can't trade and get away on your own legs, it's not a really good rune, it's for trading, not all ins. Alacrity gives more killing potential, pick att. speed for the same reason, but att. speed is something i like, usually it's better to pick 2 adaptive force and bloodline or tenacity depending on the matchup.
If you want to carry it's almost always better to full clear.
You can full clear from both red and blu side, also without a leash but it would be better to ask for a leash, especially if you want to carry the game.
As aggressive options you can double buff + frog into invade, really good especially when they have easy champs to invade like Lillia, for more efficienty you can do red, into raptors, into gromp, invade and then you recall and finish your clear with a fresh blue buff, or you can blue into gromp into raptors, but it should be for really free invades because without red rengar will be a lot weaker.

The best aggressive pathing in my opinion is Red>Raptors>Gromp, since you don't let the enemy a lot to take, almost always they will try to steal your raptors after you invade their red, so they will waste time checking them and maybe get your krugs, but you can steal the enemy ones, recall and take a fresh blue buff.

In season 13 i do not suggest you to do vertical jungling, the only jungler who can do early steals is ivern right now and I hope they will fix that, because he gets a really high advantage from it. It's even difficult to invade an Ivern because of his fast pathing, possible if you just clear 3 camp of the same jng and invade.
Hello everyone, recently i did a rework to the guide and divided in sections, it looks better i think and i hope it will be more comfortable to use. Maybe it was not the correct time since in a few days we'll get new items and meta changes, but i did it so it's useless to regret it now XD. Have fun!
I'm updating the guide for season 13, old builds are still very good in my opinion but i have to test the new options as well, so if you want to try different builds or discover different ways to win matchups keep checking, have fun summoners <3

Btw I HATE one thing about camps rework... the range of camps,in particular, of gromps, now i can't reach my damned bushes and take one more stacks or the gromp says goodbye and it's really frustrating, also the time i spent learning to clear with rengar as fast as kayn and fiddlesticks player and now i just can't be faster because of double camping :'(. And i think invades could show the differences about good and bad jng, if you steal a camp like raptors and you find yours you understand that enemy jungler is trash or he's maybe doing something else as worth as raptors, if he's not you just get advantage and can harass them, but riot don't like this and want jng to became more noob friendly... ahah... give me back my time learning all the strats like a psyco until i started tracking enemy jungler step by step, feeling like lester organiziong a robbery.

Rengar this season is still really good for snowballing, if you can't just pick ravenous and stack it up for a good spike the runes i will test more are FS and Conqueror with differents builds, i think conqueror for ravenous rush when i have to be passive and FS when i can gank so i want to make gold and scale faster?