Not Updated For Current Season
This guide has not yet been updated for the current season. Please keep this in mind while reading. You can see the most recently updated guides on the browse guides page
x
Leona Build Guide by berronii

[S10] Si vis pacem, parabellum | LEONA SUPPORT
x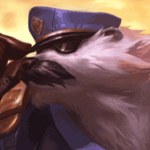 Did this guide help you? If so please give them a vote or leave a comment.
You can even win prizes by doing so!
I liked this Guide

I didn't like this Guide



Commenting is required to vote!

Thank You!
Your votes and comments encourage our guide authors to continue
creating helpful guides for the League of Legends community.
Runes:
Resolve
Aftershock
Demolish
Bone Plating
Overgrowth
Precision
Triumph
Coup de Grace
Bonus:
+9 Adaptive (5.4 AD or 9 AP)
+6 Armor
+15-140 HP (lvls 1-18)

Spells:
Exhaust
Flash
Threats & Synergies
Threats
Synergies
Extreme
Major
Even
Minor
Tiny
Show All
Extreme Threats
Ideal Synergies
Synergies
Champion Build Guide

Hello. I am berroni. My current division is Diamond III - EU:W, Platinum I - EU:NE, and I main Volibear. I main jungle and top lanes. My main champion is Volibear, but since Volibear is destroyed by rito I've paused playing him. Leona is a champion that I fell in love ever since I got first auto-filled support. After all the auto fills Rito gave me, I found out that I have more than 400 games on her, and after all these games I got quite a lot of experience which I am about to share with you guys.
V
A
L
K
Y
R
I
E


5
2
0

R
P

B
A
R
B
E
C
U
E

7
5
0

R
P

I
R
O
N

S
O
L
A
R
I

9
7
5

R
P
P
R
O
J
E
C
T

1
3
5
0

R
P

P
O
O
L


P
A
R
T
Y

9
7
5

R
P

S
O
L
A
R
E
C
L
I
P
S
E

1
8
2
0

R
P
L
U
N
A
R
E
C
L
I
P
S
E

1
8
2
0

R
P

M
E
C
H
A
K
I
N
G
D
O
M
S

1
3
5
0

R
P

→

One of the strongest 1v1 champions at early


→

Very tanky


→

Easy to hit abilities


→

Awesome Engage


→

Wins the trade before engaging(R)


→

Can engage throughout minions (E)


→

Hardest CC in the game


→

Weak if behind


→

Very slow at early, hurry up with boots


→

When countered - countered well


→

Must win lane


→

Not much damage


→

Weak against tanks


→

Low Mobility, only escape chance is E.






LORE

| | | | |
| --- | --- | --- | --- |
| | | | These are the standard Starting Items. |
These are the items you should get on your first back.


Bami' Cinder

is a great early sustain item, to help you with poking from enemy bot lane.. Boots to help us with getting back on lanes/escapes/chasing and Control Ward to have eyes over the whole bot lane combined with Stealth Ward so enemy jungle can't steal a single minion from their adc on our lane.
Build Sunfire Aegis as the first item due to the fact that enemy adc almost always goes with

B.F. Sword

which alone deals a lot of poke damage. Sunfire Aegis doesn't allow that.
| | | | |
| --- | --- | --- | --- |
| | | | After Sunfire Aegis we're building Shurelya's Battlesong since it is an item that is greatest in the field of engaging. Ninja Tabi or Mercury's Treads. Between these two boot options, take the one depending on the enemy team - Ninja Tabi against the AD team or Mercury's Treads against an AP team or a team which has a lot of CC champions. |
| | | | |
| --- | --- | --- | --- |
| | | | Turbo Chemtank is a great item to help you with engages. Locket of the Iron Solari is an item that will make our life last longer due to its passive which grants a great amount of armour that will prolong our life, not only ours - our teammates too and that is why we always build it on Leona no matter which build you follow. Redemption is an item which also prologues our life and our 5 teammates too, no matter are we dead or not - it's a great finishing item. |
| | | | |
| --- | --- | --- | --- |
| | | | Thornmail is an item you're going to build against a team that has a lot of AD poking champions. When they poke you, they get some damage(we built armour)and it's a great item to build always, on Leona. Abyssal Mask is same as Zeke's Convergence in case of an enemy being adc AP like let's say Kai'Sa or Brand on the lane. Randuin's Omen is an item that grants insane movement speed nerf, going to build it against squishies since its activation works well with our R. |


INNATE: Leona's abilities mark enemies hit with Sunlight for 1.5 seconds. Subsequent applications of Sunlight will refresh its duration.

Damage dealt by ally champions (other than herself) consumes Sunlight, dealing Magic damage 25 − 144 (based on level) bonus magic damage.

ACTIVE: Leona illuminates her shield, causing her next basic attack within 6 seconds to gain 50 bonus range, deal bonus magic damage and stun the target for 1 second after a 0.25-second cast time.

Shield of Daybreak Bladework resets Leona's basic attack timer.

ACTIVE: Leona radiates a solar eclipse around herself for 3 seconds, taking reduced pre-mitigation damage from each tick of damage, up to a maximum of 50% reduction. Leona also gains bonus armor and bonus magic resistance.

The eclipse detonates after the duration, dealing magic damage to all nearby enemies and Leona retains Eclipse's damage reduction and bonus resistances for an additional 3 seconds if she hits an enemy.

ACTIVE: Leona projects a solar image of her sword in the target direction, dealing magic damage to all enemies hit.

If she hits an enemy champion, she will Dash dash to the last one struck and roots them for 0.5 seconds.

Leona is unable to move or attack while Zenith Blade is in flight.

ACTIVE: Leona calls down a beam of solar energy to the target location, dealing magic damage to all enemies struck and granting sight of the area in a 350 radius for 3.8 seconds.

Enemies hit are slowed by 80% for 1.5 seconds, units hit by the epicenter are also Stunned stunned for the same duration.


PASSIVE: Immobilizing an enemy champion grants a static 35 (+ 80% bonus armor) bonus armor and 35 (+ 80% bonus magic resistance) bonus magic resistance for 2.5 seconds. The bonus resistances are capped at 80 − 150 (based on level).
After the duration, you release a shockwave that deals 25 − 120 (based on level) (+ 8% of your bonus health) Magic damage to nearby enemy champions and monsters.

Cooldown
20 seconds
PASSIVE: You generate stacks on enemy Turrets within 600 units, up to 6 after 3 seconds. Your next basic attack against a turret with 6 stacks deals 100 (+ 35% of your maximum health) bonus physical damage. Demolish will only go on Cooldown reduction upon triggering the damage.
Stacks fall off slowly if you move out of range.
Cooldown:
45 seconds
Range:
600
PASSIVE:

After taking damage from an enemy Champion icon champion, for 1.5 seconds, the next 3 spells or attacks you receive from the same enemy champion deal 30 − 60 (based on level) less damage.




Cooldown:


45 seconds
PASSIVE:Every 8 Monster icon monsters or enemy Minion icon minions that die near you permanently grants 3 bonus health.
After gaining 15 stacks (120 monsters or minions), you gain an additional 3.5% Health icon maximum health.
Range
1400
| | | | |
| --- | --- | --- | --- |
| | | | There is no need for explanation of these choices, you'll play it 99% of your games. Just make sure to not forget that each game you need to swap armor with MR depending on your lane opponent and enemy team composition. |

Triumph

is the rune that must be played on Leona as we're playing offensive and we need an ability to survive long enough to deal what we can deal, do maximize the damage. It's a rune that will restore 12% of our max health + it will grant 20 additional gold whenever we takedown an enemy. It's a rune that will allow us to avoid each ignite(if ur bleeding or so). Must play against each AD lane opponent!
| | | | |
| --- | --- | --- | --- |
| | | | Coup de Grace is the rune that will also increase our trade winning chances at any stage of the game, due to the 8% more damage, against low-hp(less than 40% of max. hp) champions, it grants. It can be replaced by Cut Down at certain matchups, against tanks, but yet I'm not using it - I stick with Coup de Grace and it works well. |


First of all, it's important to mention that Leona has insanely strong early-game. What you should look after at the very beginning is granting your ADC a first-blood due to its extra bonus gold since its first. It is an easy thing to do on Leona, here is how. Wait until enemy ADC gets close to your turret, let them push. When it gets close, use your E-Q combo. He will start running away since he is close to your turret, and while he is getting away your ADC damages him. Ignite for the end, and that's it. That is how easy granting a first-blood to your ADC is as Leona, everything you need to do is actually letting their ADC come close to your turret.



At this stage, you are supposed to be quite fed and ahead of your opponents. What you need to do is quite simple, stay on your bot-lane but make sure to gank MID from Tim to time. You have to do it to stay ahead of opponents since Leona's mid-game is quite bad, but 2v1 on Mid always helps to keep the advantage. Grant mid at least 1 kill, and make his enemy flash once or twice. You will do this only when your adc is back, that is when he recalls due to extra gold he needs to spend - you go mid. Then you recall and follow up your adc again. Do it as I have said, no matter if you are ahead or not - and your mid will have an easy game + you will still stay on the bot stunning enemies.

Since you have destroyed enemy ADC and their mid-lane, and everyone is at the same build stage, focus the one who deals the most damage. R-Q-E combo always work at late, it will work for you and you will surely win each team fight at late if you play Leona as I've already said throughout every game phase.

Leona's early is insanely strong, abuse it if you want to stand a chance during mid/late phase, have at least 5 assists until minute 10.

Always Q after you E, never E one and Q second champion.

Your Q deals nice amount of damage besides stun, abuse it.

Gank MID at mid-phase, no matter if he kills or not - your mid DOES DAMAGE to its opponent due to the fact its 2 of you and him won't attack any due to the fear.

Always look who your ADC is, if he doesn't have damage early - don't play Leona. Draven is perfect, pick Leona when Draven is taken by your ADC even if Leona is banned, quit and invite him :P


| | |
| --- | --- |
| | Morgana is a champion you can't do anything to, not even one stun since her E blocks all stuns and damage you can deal. Later on, her R will dominate you and your adc. NEVER pick Leona against her. |
| | |
| --- | --- |
| | Alistar is a champion that counters your Q with his Q that has longer stun, and his E counters your E since you cannot Q enemy adc in time - you will get back where you were, and while you catch their adc again his Q stuns both you and your adc - you can't play against him so don't pick Leona. |
| | |
| --- | --- |
| | His sustain is greater with yours even with your W active, yet he even deals more damage. Your eaten in each point of view, so don't pick Leona against him. |
| | |
| --- | --- |
| | His E counters your E, stops your flight and stun. You can Q him, but can't his ADC. You can't reach his ADC. Don't play Leona against him. |
| | |
| --- | --- |
| | His E counters your E, stops your flight and stun. You can Q him, but can't his ADC. You can't reach his ADC. Don't play Leona against him. |
| | |
| --- | --- |
| | You counter his R with only your Q which is enough to save the rest for others. Make sure to have skill with Leona if you want to play against him, since this matchup is skill-based. |
| | |
| --- | --- |
| | Never let him grab your ADC, if he does it - it's over. Make sure to have skill with Leona if you want to play against him since this matchup is skill-based. |
| | |
| --- | --- |
| | Always stand close to your ADC so you can E-Q their ADC while amumu stuns only once yours. Make sure to have skill with Leona if you want to play against him, since this matchup is skill-based. |

Thank you all for reading, this is the end of guide. Make sure to comment with your great scores this guide granted you - surely I am happy I helped.
Good luck in the Fields of Justice!