Aatrox Build Guide by UnnK
Not Updated For Current Season
This guide has not yet been updated for the current season. Please keep this in mind while reading. You can see the most recently updated guides on the browse guides page.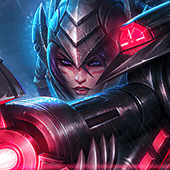 x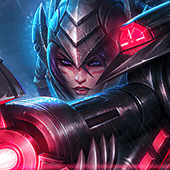 Did this guide help you? If so please give them a vote or leave a comment.
You can even win prizes by doing so!
I liked this Guide

I didn't like this Guide



Commenting is required to vote!

Thank You!
Your votes and comments encourage our guide authors to continue
creating helpful guides for the League of Legends community.
Ability Sequence

3
14
15
17
18

2
8
10
12
13

1
4
5
7
9

6
11
16

Not Updated For Current Season
The masteries shown here are not yet updated for the current season, the guide author needs to set up the new masteries. As such, they will be different than the masteries you see in-game.
Masteries
Threats to Aatrox with this build
Threat














Show all
Threat
Champion
Notes

1

Garen
Hahaha Garen... he's NOTHING against you. Bully the @#$# out of him with you E. Engage with your Q after he uses his E. Free lane.

1

Nasus
He's useless early game. You're amazing early game. Don't let him farm and go ALL IN at level 2. Free lane.

AATROX is LIFE
Why Aatrox? Because he's the most underrated beast in the game. Why mid? Because they'll never see you coming. Aatrox is one of those rare champion that can be played anywhere. And I mean anywhere.

I have played him Top, Mid, Jungle, ADC, and even SUP in rank games, and I've won most. But why mid? Simple.

Aatrox has insane endurance but he also has insane burst damage, meaning he can outlast any mage or fighter. Most mid-laners are usually Mages, which is a good thing considering Spirit Visage is a core item for Aatrox, not because of the MR but because of the 20% healing, which increases his lifesteal by A LOT. This means that when you play against a Mage, the item that you already had to buy will make their attacks on you meaningless. Your E gives you enough range to harass and farm at the same time while keeping a safe distance from most casters, and his UlT makes his Auto-Attack have INSANE range whenever you're ready to go all in.

He's Q makes him a natural ganker, and from the Mid lane you'll be able to roam freely and create tension on a global scale. His lifesteal allows him to easily solo a dragon early game, and from mid he can always sneak and get a surprise early dragon with the help of the Jungler. His passive is the most OP thing of them all and allows you to go ALL IN at level 2 with ignite, get First Blood, and still not die, even when you die.

THE PROS / THE CONZ
PROS
Strong early game
Insane endurance
Insane Poke
Insane Range
Can escape / engage (Q)
Good roaming
You Only live TWICE
CONZ
Mobility sucks
His Q is the WORST (I'll tell you why)
CC is his kryptonite

AATROX'S KRYPTONITE
Why do I hate his Q? Because it BLOWS. Here's why:

Aatrox needs to continuously auto-attack in order to heal, as a result, hard CC becomes his kryptonite. If he can't auto-attack, he's dead. Therefore he needs good mobility to dodge / escape hard CC. So what's wrong with his Q?

1) Cooldown:
The cooldown is extremely long and there's no reduction whatsoever (Unlike Master Yi's Q or Tryndamere's E) If you go in, there's no turning back.
2) Animation:
The animation takes 2 years to finish. The animation for the Q takes so long people can solo Baroon then Dragon then get coffee before I even land.
3) Vulnerability:
When you active your Q, people can still target you, even if you're in mid air, AOE damage still affects you, but you CAN'T do ANY damage until you literally land. Meaning even if your animation looks like it's about to crush a champion, he can auto-attack, even if you're literally on top of him, and kill you without taking a single scratch of damage. This becomes an issue on really close duels when both champions are a hit away from dying.
4) TheGlitch:
I call this a glitch because it makes no sense to me. Not only are you vulnerable in mid-air, but if someone fires a skill shot to the spot you initiated the jump from, EVEN IF YOU'RE NOT THERE ANYMORE (as in Aatrox's body is physically not even close to the spear), if you haven't landed the Q, the game registers that as a hit. In other words, from the moment you start your Q, till the moment you land, anyone can fire a skillshot anywhere along that line and regardless of whether they hit you or not, it will register that as a hit. I've been kill multiple times by a Nidalee spear that clearly hits air, but somehow kills me.
With this in mind, his Q is not completely worthless. All you have to do is play smarter and not let yourself be in any situation where you need a quick escape, need to do damage, or need a good engage without getting kill by a magic spear that doesn't hit you.
But in all seriousness, position yourself cleverly and his Q won't be that much of an issue. If you have flash up, you can do wonders.