Ashe Build Guide by Koavu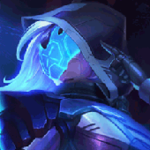 x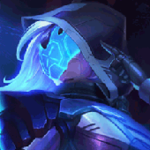 Did this guide help you? If so please give them a vote or leave a comment.
You can even win prizes by doing so!
I liked this Guide

I didn't like this Guide



Commenting is required to vote!

Thank You!
Your votes and comments encourage our guide authors to continue
creating helpful guides for the League of Legends community.
Ability Sequence

4
9
10
12
13

1
3
5
7
8

2
14
15
17
18

6
11
16

Not Updated For Current Season
The masteries shown here are not yet updated for the current season, the guide author needs to set up the new masteries. As such, they will be different than the masteries you see in-game.
Masteries
0

Ferocity














12

Cunning















18

Resolve















Threats to Ashe with this build
Threat




Show all
Threat
Champion
Notes

7

Braum
Braum is annoying. He is able to be kited well if you know how to Ashe, but his shield can mess up Ashes ult and W's easily.

7

Leona
Leona can also be kited. However, after 6, she is very scary unless you know how to time your ults. You also can't do much if she focuses your ADC aside from slow her and hope you ADC gets out.

Introduction
Who am I? I'm Jinkirin! I'm currently a Gold V, but moving up at a very quick pace (see my LolKing chart here). I've been playing League since Season 1 and have gotten to Gold twice now, both times while using Ashe Support. Gold has always been my goal, but now I'm looking to get more serious and finally move up the ladder. I mained Support Ashe in Season 5, before the rework. Now, I'm back!

Why Ashe Support?
Ashe support is more viable, and more versatile, than people give her credit for. After her rework, Ashe support was difficult, but still usable. Now, with the stoneborn pact rework, she's more viable than ever!

Her ability to kite/chase most champs brings a lot of usefulness that people dismiss.

Pros:


-Slow
-Team attack speed boost (Censor)
-Team-wide Armor Shred (Cleaver)
-Longest single CC in the game
-Low CD's


Cons:

-Not as tanky as a "true" support

-Hates Master Yi

-Slow base movespeed

-No hard CC outside of ult
Pros:
-Slow
-Team attack speed boost (Censor)
-Team-wide Armor Shred (Cleaver)
-Longest single CC in the game
-Low CD's
Cons:
-Not as tanky as a "true" support
-Hates Master Yi
-Slow base movespeed
-No hard CC outside of ult

Summoner Spells

Mandatory. Obvious. Always. Do it.


Use if they have an assasin or high burst damage champion. Since they removed the attack speed debuff, I feel exhaust is not as good against champions like Vayne, Yi, etc.


Soraka? Sona? Nami? Vlad? Mundo? Just want more agression and kills? Go ignite.


A second heal is better than a barrier. Ask your ADC if they're ok with this before doing it! Ignite and Exhaust are first choices.


Eh, maybe if they have a Leo. I NEVER use it, but I won't say it's not viable.




Nope. Nope. Nope. Clarity is useless. Ghost is unecessary (and soemtimes useless). Barrier is not BAD, but a second heal would actually be better still for the additional utility.

Runes
Runes

Greater Quintessence of Movement Speed


3


Greater Mark of Armor


9


Greater Seal of Scaling Armor


3


Greater Glyph of Scaling Magic Resist


9


Greater Seal of Scaling Health


6
This is my standard all-around setup. Movespeed quints for dodging skillshots and because Ashe has one of the lowest base movements in the game. The quints make up for this a bit and allows her a bit more kite potential in the early game.
Flat Armor Marks to help with the early game, and 3 scaling armor seals since Ashe doesn't have high armor stats. With this setup, at level 18, Ashe will have only 1 less armor than a leona running the same items. We get some scaling HP seals and scaling magic resist glyphs to assist with survivability in the lategame as well. Remember, if you're dead you're not providing support and that makes you useless!
Mark Options:
-

For doing more damage/poke. Not my preference, but Korean players are using these.
-

These are an option. They don't help your early game out much, if at all. But you will see yourself doing more damage post-6.
-

Attack speed = more Q procs = more slows. Still not preferred, but they do work.
Seal option:
-

Use these if you go AD marks. You NEED armor. Remember, Ashe is inherently squishy. Dead Ashe = No support
-

Always good. They scale with Stoneborn and add some survivability mid-late game.
-

I feel at least 3 of these are always mandatory. Otherwise you will get out-tanked no matter what you build.
Glyph Options:
-

95% of my games I use these. Ashe's magic resist scaling is terrible since she's technically an ADC. These will help a lot mid-late game, but you will need to avoid taking magic damage early on. If you're not confident, then take flat magic resist instead.
Quint Options:
-

Not mandatory, but you will have a much easier time dodging skillshots. These quints are a MUST against Thresh, Leo, Naut, Brand, Morg, etc.
-

If you take AD marks, AS quints are the Korean standard. I still prefer Movespeed, but I also have a different playstyle.
-

More W poke. Works decently if you take Lethality marks.
-
More damage post-6. Wouldn't recommend if you took lethality Marks as you won't be stacking AD to support it.

Masteries
Resolve:
-

You won't be stacking a ton of armor or magic resist, so I feel Recovery works much better. It provide better lane sustain to assist in the early game where poke tend to put her behind.
-


This helps us kite more in jungle and river. It's good for skirting teamfights around dragon and baron or trying to escape an enemy through the jungle. Also helps when you're poking from lanes bush. Tough skin would be the other option to help with lane, but it becomes less and less useful as the game progresses.
-


Extra HP to help with survivability. It also scales your

. The Runic Armor COULD be useful if you take Knight's Vowe (See Item Descriptions and/or "Playing From Behind").
-


Insight for obvious reasons. More flashes, more exhausts, etc. Perserverance is another laning mastery that loses its value as the game progresses in my opinion.
-

Mandatory. Can't kite if you're CC'd. If the enemy team has 0 CC at all, then feel free to use

.
-

The keystone that brings the build all together. ALWAYS take this. I'll create another guide for a more offense based Ashe support, but Stoneborn Pact built is standard. Even the Koreans use it!
The remaining materies are peference. If you go
ferocity
, then

and

are mandatory for extra damage output from your W spam and team. If you go
Cunning
, I HIGHLY recommend

/

/

. This gives you more movement out of combat, near infinite mana early on, and extra gold income to fund out fairly pricey build.

Items
, but don't finish Eye of the Oasisright off the bat. You just want the CDR, mana, and gold from nomad early, but you really want to rush

since this item is paramount to the build setup. The new coin quest passive is useful for staying in the backline, spamming W, and allowing allies to have extra movespeed should they need to retreat while you slow the enemies.



procs off of anyone attacking targets effected by your

. This means you can literally give a permanent 20% increased attack speed to your entire team since Ashe permanently applies Stoneborn on Auto Attacks and her W's.



This is going to help keep those tanks from getting too big. This item is great if you see a lot of armor being built. The armor shred, movement speed, and CDR are all big bonuses for a support ashe. Not to mention the bonus HP helps prevent getting popped in one hit.


Our W can be body blocked. Runaan's can mitigate that. The attack speed allows more Q usage, the crit increases the slows from her passive, and extra movespeed is always a no brainer for a kiting champ!



This item can be interchanged. If you need more damage, go for

. Otherwise, Locket will automatically apply ardent censor for your team and mitigate a large chunk of AoE damage. Also adds to Ashe's own durability.



Sometimes the enemy just has too many tanks...cleaver with BotRK can help mitigate that. I prefer more tank, but BotRK is never a bad choice if you're ahead.




Why? WHY!? I'll tell you why. Sometimes, your team just gets pooped on. Let's face it, you're not going to pull off pro LCS styled matches every game. Sometimes the enemy team doesn't have armor so cleaver isn't as useful. You're behind, you don't know what to do...that's there this comes into play. Knight's Vowe will allow you to give additional armor to an ally, WHILE making their damage heal you. Spirit Visage boosts this healing even further. When in doubt? GO TANK! Plus this will help us reach CDR cap for more W spam.



Deadman's Plate are excellent items vs a full AD team. Deadman's loses the slow on a ranged character, but the extra damage will still proc. Plus Ashe slows anyways. Righteous Glory is there for more CDR, plus the active lets you fly in and try to get a pick with your ult.



This item is an alternate start to ancient coin. Less lane sustain, but more poke. Once the quest is completed, it also allows you to have even MORE movement speed for kiting. Not a bad item by any means, but situational in my opinion.



JUST BECAUSE YOU ARE ASHE, HAWKSHOT DOESN'T EXEMPT YOU FROM GETTING A SIGHTSTONE! It's cooldown makes it useful, but nowhere near as reliable as sightstone.

Early Game
Level 2, take Hawkshot and scout the enemy jungler's buffs to find out where they started/are. Pre-6, poke as much as you can while remaining safe. Use AA's to proc bandit and get a little extra gold. If they have a melee support, punish them as much as you can while avoiding their engage (Leo, Thresh, etc). Champions that can be body blocked (Blitz, Naut, Thresh) should ALWAYS have minions between you and them. No minions? Retreat and let your ADC farm under turret.

Sometimes you get a really strong ADC like Cait or Draven. If they manage to poke the enemy down, then engage upon your best judgement. However, the goal is to stay alive until 6. Remember, applying stoneborn allows your ADC to poke and regen HP. This will help lane sustain. If you're not poking, you're not playing Ashe support.

Mid to Late Game
Post-6, you should be looking for those MLG level Ice Arrow snipes. With all the movement speed buffs we're going to use in Ashe's setup, roaming and warding is a must. DO NOT FACECHECK BUSHES! You have Hawkshot, use it. Try to save at least 1 charge so you can roam safely, but only save 1 charge. If you are sitting on 2 charges, that's a problem.

Look for picks. Learn to lead your ult and try to predict enemy movements. Landing an Ashe ult from across the map is the best feeling ever and I've gotten to approximately 75% accuracy for cross-map sniping.

Level 6, you should engage on the enemy ADC if you and your ADC feel confident. Another option, is to run to a location around dragon, and try to snipe mid. Your goal as Ashe support is to boost your allies throguh the use of your passive, Ardent, and stoneborn. But your ultimate can literally turn the tides of a fight if you place it just right.