Not Updated For Current Season
This guide has not yet been updated for the current season. Please keep this in mind while reading. You can see the most recently updated guides on the browse guides page
x
Vi Build Guide by Blackfog24

Support Vi For real men and ladies who support
x

Did this guide help you? If so please give them a vote or leave a comment.
You can even win prizes by doing so!
I liked this Guide

I didn't like this Guide



Commenting is required to vote!

Thank You!
Your votes and comments encourage our guide authors to continue
creating helpful guides for the League of Legends community.
I have had time to work with vi during this free week and I was able to actually play some games as support with her. Now at first she doesn't sound that special compared to conventional supports, but believe me she has her place. Her level 6 cc and damage output is actually higher than your adc and you can literally melt the enemy adc before they can even flash. She also has good gap closers, but as everyone knows it is essential that vi gets frozen mallet otherwise she cannot stick to targets. Once she does attain this though she will be a pretty tanky support who deals a lot of damage. As vi support you hold one role and one role murder the adc or whichever squishy is fed. And the shocking is she can do just that quite efficiently. The only problem you will have with vi is her early game. She has no sustain abilities and you have to be good at positioning your e. Now the goal of this support guide is to move away from the idea of support aura kill laners and just go for a straight up assassin support. So before you decide to go away from this page I would like you to think about this. As a support you are usually targeted last (in most cases) this plays into your advantage because you will constantly stack denting blows on the fed enemy you are targeting. And because you are tanky enough you will still provide a meat shield for your carries and go down usually with an enemy or two (if they indeed decide to focus you).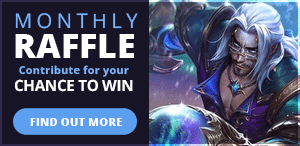 Support Vi For real men and ladies who support