Taric JG in Master : Welcome to the Gemshow
By lightrocket2 | Updated on

June 22, 2019
x

Did this guide help you? If so please give them a vote or leave a comment.
You can even win prizes by doing so!
I liked this Guide

I didn't like this Guide



Commenting is required to vote!

Thank You!
Your votes and comments encourage our guide authors to continue
creating helpful guides for the League of Legends community.
Runes:
Aftershock Taric

Resolve


Aftershock

Shield Bash

Conditioning

Revitalize
Precision


Legend: Alacrity

Last Stand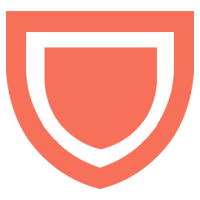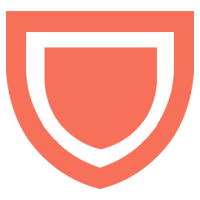 Bonus:
+10% Attack Speed
+6 Armor
+6 Armor

Spells:
Summoner Spells


Flash

Smite
Items
Itemization
Ability Order
Usual Abilities


Bravado
Taric Passive Ability

Bastion
W

Dazzle
E
Threats & Synergies

Threats

Synergies
Extreme
Major
Even
Minor
Tiny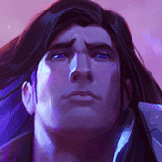 Show All

Extreme Threats
Ideal Synergies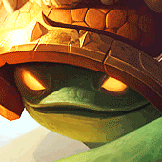 Rammus
Good luck autoing a lot against Rammus who wants you to do just that. Also he is very fast so good luck running away.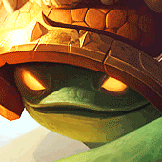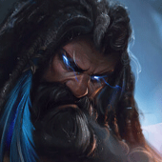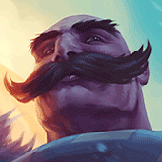 Braum
https://youtu.be/xQLmoEGC8Hc?t=55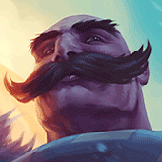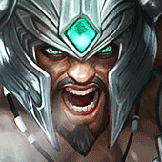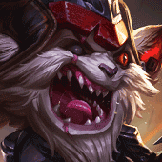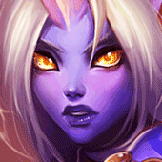 Champion Build Guide
Hello all,
My summoner name is
Lightrocket2
and I am a
Master
Taric Jungle player.
The first and only one to get this far while playing it.
After I was featured in a
video with Scarra
where he was very impressed with my gameplay, I was inspired to teach others how to try it out themselves. The way I have done it for hundreds of games.
If you are interested, a link directly to my YouTube channel featuring a few highlights can be found here:
https://www.youtube.com/user/lightrocket2/videos?view_as=subscriber
As I am not as skilled at using Mobafire, I have found two very acceptable Taric JG guides that I would like to use to help my own guide linked below:
(L3gislacerator's guide has a build that is closer to mine but Dexiron's is very good as well!)
L3gislacerator's Pink Diamond
Dexiron's The True Power of Gems
However, as I have had my own success at Taric JG, there are many things in both guides that are interesting for sure but sometimes not what I would recommend. They go over the basics of abilities and clear so that is very helpful for new players. I will be making my comments and corrections to each guide below.
NOTE: I will mostly be commenting on the guides themselves. Most things related to items, abilities, runes, threats, and synergies will be discussed the most but will also be discussing other minor things I find within the guide themselves. Please read at least one of the guides before coming back to read the critiques.
Then, afterward, will be mentioning my own aspects of Taric JG not mentioned in either guide.
Amazing Guides But...

At this point, I hope you have taken a look at one guide or the other. Going from everything as top to bottom as I can here are my comments.
Spells:
Standard Flash and Smite are best. Hexaflash is a super interesting idea for sneaking over a drag or rift herald wall and soloing it without anyone noticing. But I will be going into why I dislike the Inspiration tree further below.
Abilities:
Simply read what I have for ability leveling. The main thing is that you want to hold off from leveling Q if you are having mana issues. Both of their guides show leveling Q last but I find that to be too late usually. You can start a fight with a full q for first heal, E auto auto W auto auto and congrats you have a 4 stack Q ready. Not being able to heal like this takes away from your healing. Although I max it, I make sure to use w and e whenever they are avaiable to build Q stacks from your passive. This is where Dexiron's guide's ability leveling is better because at a certain point he gets his 4 lvl on Q and then holds off on the last level until 18. A very interesting idea.
Items:
One of the main things that give me an early advantage is taking
Faerie Charm
instead of a pot! I always work it into Ardent Censer at some point plus the extra mana is nice. Taric spends most of the time jungling at full health so pots simply aren't worth it.
Also, Taric's clear speed is good, but what makes it even better is
Sheen
! You should be rushing
Sheen
before anything else as your damage becomes even more insane. Wasting gold on movement speed is good for catching squishy champs but early most junglers you are fighting will jump right on top of you.
For more on items look at what I say on my build, but the main comments are that you need your dueling potential and clear speed more than catching the enemy, which brings me straight to...
Runes:
I really like the concept of going Inspiration Glacial Augment with Taric. The melee slow works well and combos nicely with Approach Velocity making it insanely difficult to escape Taric. However, I find that
the middle runes for Inspiration are simply not as strong as what you can get from running both Resolve and Precision
at the same time. It's a good idea for sure, one that I need to test out some more. But I'd imagine you would either lose out on damage or healing by doing so. Definitely, something to try out if you are confident they will be running
away
from you.
For the rest of the runes, look at what I wrote there. As both builds run Conditioning and my own build seems to be more tanky, I have switched it out from running Bone Plating which is what I have been doing until writing this. It's rarer for me to get an early fight so it's worth a shot.
The main rune that is missing that I see neither guide running is
Last Stand
. You do more damage under 60%, which means that when you get low you will get the extra damage to committing and winning the fight.
Presence of Mind is simply not worth it
, if you have an Ocean Drake you will have no issues and the amount of mana I build makes it basically useless to take. Especially if you are running Tear.
Like I say in my own section, Aftershock is the way to go. However, I have found success with all of the primary runes from the precision tree. Each one has a good use depending on how you play so it is worth testing out everyone.
Threats and Synergies:
Everyone has different play styles and different elos that they play in. Meaning that the strength or weakness someone finds a champ differs on playstyle. I seriously consider the ones I have listed to be the most accurate but everyone has their own way of playing so you have to figure it out yourself.
Other:
I was proud to see Dexiron mentioned the trick to Raptor pit.
If you mid is low, chain your w to them as you do the camp. With 4-5 2 charge Q's they should be back to full health. I did that for Scarra and he said "Wait that's broken! Alright... Taric jungle is broken." Which it is ;)
Sometimes landing your e on camps can be difficult. After red buff, run to raptors and smite the big raptor and use your e at the same time. They will all run at you allowing your e to hit every raptor.
What was missing?

To be honest, not much. Those guides are very clean.
The main thing I saw missing was that
Taric has an insane ability to soloing objectives on his own
. I will often do the drag level 5 by myself. You stay so healthy while doing it that there is no problem. As long as the drake isn't an Ocean drake and slows your movement like crazy--if the enemy jg finds out just keep doing it anyway or run away easily. If they took skuttle, hop the wall using blast plant and sneak it (where hexaflash would be super useful).
Another thing to mention is that yes, Taric JG can gank! Maybe not as easily as a Jarvin would be able to, but if you are ganking correctly you can pull it off. Post-6 you can easily use your ult to dive turrets with a buddy for an easy gank. But before that is also doable. As a Taric player, you will know the length of your E better than anyone else. Thus, they will flash away before it goes off, leaving you a very short window to flash to where they flashed and land the stun. Then afterwards just smack them until they die. The trick for ganking bot is to aim at one of the players while intending to flash to the other and land it. The person you are aiming at will flash away while the one you are flashing to won't have the reaction time to realize they are dead. A very good example of this is where I gank bot level 2 in this clip:
https://youtu.be/0FZokjhLQpw
OR...
Against... Aphromoo?
https://youtu.be/lXLl4ejzzpM
But otherwise, that's it for now! I'm confident that the other builds are clean enough and go in enough detail to answer the basics that I didn't go over.
Good luck climbing Mount Targon summoners!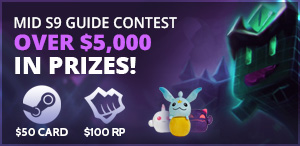 Taric JG in Master : Welcome to the Gemshow