Heimerdinger Build Guide by ForeverFrozen
This build has been archived and is for historical display only.
PLEASE NOTE: This build has been archived by the author. They are no longer supporting nor updating this build and it may have become outdated. As such, voting and commenting have been disabled and it no longer appears in regular search results.
Not Updated For Current Season
This guide has not yet been updated for the current season. Please keep this in mind while reading. You can see the most recently updated guides on the browse guides page.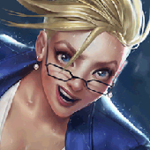 x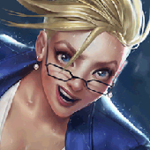 Did this guide help you? If so please give them a vote or leave a comment.
You can even win prizes by doing so!
I liked this Guide

I didn't like this Guide



Commenting is required to vote!

Thank You!
Your votes and comments encourage our guide authors to continue
creating helpful guides for the League of Legends community.
Ability Sequence

1
4
5
13
14

2
8
15
17
18

3
7
9
10
12

6
11
16

Not Updated For Current Season
The masteries shown here are not yet updated for the current season, the guide author needs to set up the new masteries. As such, they will be different than the masteries you see in-game.
Masteries

Introduction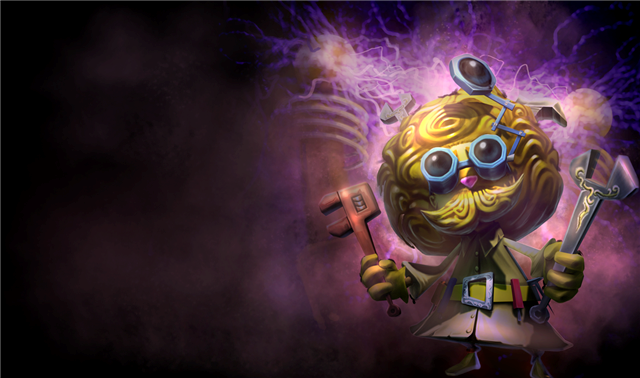 Hi There!
Welcome to my first guide on mobafire, I dont have much experiance with guides but im sure this will help. As you can see this is a guide for Heimerdinger, I made this guide to spread how AMAZING Heimerdinger is.

So, here goes. I hope you enjoy this guide and I hope it shows you a thing or two about Heimerdinger.

Heimerdinger is an AP Caster that generally plays in mid lane or jungle, however this guide focuses more on Mid lane

Heimerdinger.

Now, Lets take a closer look at Heimerdinger...


Pros / Cons
Excellent Pros
+
Powerful at all stages in the game
+
Brilliant Team Fighter
+
Fun to play
+
High damage output
+
Little mana usage late game
+
He's a scientist!
-
Somewhat squishy throughout the game
-
You may get focused alot in teamfights
-
VERY
Mana hungry early game
-
Easy to play, but somewhat hard to master


Masteries


For masteries, I like to take 21 points in Offense and 9 points in Utility.


I take all the points on the right side of the Offense Tree to give me a bonus in AP damage, such as

Mental Force
,

Blast
and

Archmage
In the Utility Tree, I take points for movement speed, Neutral Buff Duration and Mana per Level, It is important that you have extended buff duration!


Runes


NOTE: Ignore this part if you are not level 30!

Runes are a great thing, but unfortunatly they dont get good until you have reached the cap level. The Tier 1 Runes provide So much less than the Tier 3 Runes. Here is what runes i like to take for

Heimerdinger

Runes

Greater Mark of Magic Penetration


9


Greater Seal of Scaling Mana Regeneration


9


Greater Glyph of Magic Resist


9


Greater Quintessence of Ability Power


3
I take Magic Pen. marks, for breaking through enemy defense.
I take Mana Regen. Seals, because

Heimerdinger
is
Very
mana hungry
I take Magic Resist Glyphs because usually, the enemy mid will also be a caster.
I take Ability Power Quintessences for that extra bit of early AP power.


Skills

Passive
-
Techmaturgical Repair Bots
- Nearby Turrets and Allies enjoy increased Health Regeneration.

Heimerdinger Lays down a machine gun turret. Turrets gain abilities as this skill is increased (Turrets deal 1/2 damage to towers.)
This ability is just fantastic, the evolution turret deals alot of damage to minions, making it a great farming tool, however champions can take it out easily when they are with their minions.

Heimerdinger fires long-range rockets that hit the enimies closest to Heimerdinger.
This is a nice ability, it deals moderate damage to 3 enimies closest to Heimerdinger, This is great in jungle team fights.

Heimerdinger lobs a grenade at a target location, dealing damage and stunning enimies directly hit and blind surrounding enimies.
Again, another great ability. It deals high damage and if you get a direct hit you stun the enimies/enemy
and
blinds enimies on the out-skirts of the blast! Wow!

Passive

- Increases cooldown reduction. Active - Activate to heal all nearby evolution turrets and cause them to fire frost shots, which reduce enimies movement speeds

This is an amazing ability in 1v1 combat. Open with a concussion grenade for the stun then place 2 turrets nearby, activate

UPGRADE!!!
for the frost shots and your target will not escape.

Ability Sequence

Summoner Spells

Viable Summoner Spells

Ignite
- Ignite is great for all casters, i strongly recommend you dont skip over this one!

Flash
- This spell is great for

Heimerdinger
, as he does not have any escape methods.

Clarity
- It's ok taking this spell for Heimerdinger, But if you don't spam too hard mana problems can be avoided. It has a very reasonable cool down.

Semi-Viable Summoner Spells

Ghost
- This is OK, but not really a spell or an AP caster, take it if you have no other options.

Heal
- I suppose this is an OK spell. Very handy indeed.

Exhaust
- You dont really need it at all, but if you dont have any other options take it.

Teleport
- Quite a handy spell to have, It lets you get around the map quickly. If you are under level 12, take this instead of Flash

Non-Viable Summoner Spells

Surge
- Hmm... OK... Where do i start? This summoner spell is awful, on any champion. Espesically not an AP Caster.
This Summoner Spell Has Now Been Removed

Promote
- What are doing, dont pick that one! You are not a tank, you dont need this.
This Summoner Spell Has Now Been Removed
Clairvoyance
- Not this one either, You arnt a support. Dont take it.

Revive
- The aim of the game is not to die, But seriously its a waste of a summoner spell.

Cleanse
- I guess this is ok, but i am right in saying this is a non-variable summoner spell for an AP caster.


Items

Starter Items
In 5v5 I like to start off with an

Amplifying Tome
and 1

Health Potion
The next time you go back try and have about 1.8k gold, Then upgrade the

Amplifying Tome
to a
Kage's lucky pick
and pick up a pair of

Sorcerer's Shoes
and a
Chalice of Harmony

Next you want to start building for a

Rod of Ages
, buying a
Catalyst the Protector
first.

Mid-Game Items
Now that you have

Rod of Ages
, build for a

Rabadon's Deathcap
. This will give you amazing ability power.
From here upgrade
Chalice of Harmony
to
Athene's Unholy Grail
.

Late-Game Items
Next, start to build for

Zhonya's Hourglass
and buy
Elixir of Brilliance
for the AP boost.

Summary


Ok so im going to sum up everyting i've just said in the guide. Here are a few key points.


Remember to ask a jungler for blue, as you are quite mana hungry

Rabadon's Deathcap
Is a MUST!
Always strat off with an

Amplifying Tome
Place turrets in your lane to farm minons easily and quickly
You do exceptional damage to squishy targets (
Ashe
,

Annie
)
You are quite squishy if focused!
Take either:

Flash
,

Ignite
or

Clarity
Mana regen runes!
I consider

Heimerdinger
as the very best mid-laner

Thank You!
And that conclueds my guide for

Heimerdinger
, I would like to thank you for reading. While you're here, why not give me a positive vote? Or a negative one if thats the case!
Please leave questions and ideas in the comments and tell me how to make my guide better.
I would also like to thank
jhoijhoi
for his/her amazing dividers

Change Log
24/10/2012 - Guide Published
25/10/2012 - Added Change log
25/10/2012 - Fixed multiple text errors
25/10/2012 - Added Summary
----INACTIVE---
09/01/2013 - Updated for season 3 and fixed coding errors