League of Legends (LoL) Question:

Is Riot destroying crits again?

2,598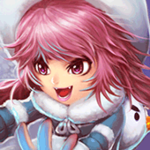 Is Riot destroying crits again?
I just saw the tentative changes for crit items. I'm very, very worried they're going to be garbage.
https://www.surrenderat20.net/2019/01/125-pbe-update-more-tentative-balance.html#more
Current crits are actually very good. With two

Zeal
items plus

Infinity Edge
, you sit at 100% crit chance. This leaves you two slots for

Bloodthirster
and one of

Guardian Angel
/

Maw of Malmortius
/

Mercurial Scimitar
. So you have overall great offensive stats, two defensive items, tank shredding with true damage, sustain, and 100% crit chance. The full build is awesome.
What do we get instead?
-

Infinity Edge
no longer doubles crit chance, gives +25% crit chance instead. This is a massive net nerf to the item. Now you need 4 crit items instead of 3 to get 100% crit chance. This is literally like losing a

Yasuo
passive (which also reduces the number of crit items needed for max crit chance by 1).
- True damage removed, replaced by a 12.5% damage increase on crits. This is overall inferior and far less versatile. It's literally half of the increase it was before btw (was 25%). Now you need a

Last Whisper
item to deal with tanks. Oh wait, you don't have a slot for one, because you need 4 crit items to reach max crit chance now.
- New

Essence Reaver
gives only 60 AD (pre rework ER was 70), only 20% CDR (pre rework ER was 30%), and 1.5% missing mana restore on hit (pre rework ER was 3% MAXIMUM mana on crit). It's just a massively undertuned version of the old ER and it sucks.
Pretty sure they're going to put silly changes like these live and once they'll realize that crit ad carries suck they'll try to "compensate" by giving 5 movement speed to

Twitch
or something.
I feel like we've been there before.
Answers (3)