Not Updated For Current Season
This guide has not yet been updated for the current season. Please keep this in mind while reading. You can see the most recently updated guides on the browse guides page
x
Nasus Build Guide by LastLee
[11.9] Susan The frost Guardian Never Lose
x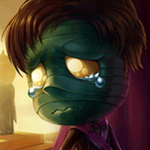 Did this guide help you? If so please give them a vote or leave a comment.
You can even win prizes by doing so!
I liked this Guide

I didn't like this Guide



Commenting is required to vote!

Thank You!
Your votes and comments encourage our guide authors to continue
creating helpful guides for the League of Legends community.
Runes:
YOU CANT ESCAPE
Inspiration
Unsealed Spellbook
Magical Footwear
Biscuit Delivery
Cosmic Insight
Sorcery
Nimbus Cloak
Transcendence
Bonus:
+8 ability haste
+6 Armor
+6 Armor

Spells:
Flash
Teleport
Champion Build Guide

Hey everyone I am LastLee ,and i am playing league of legend since the first season and now that i have more free time i would love to make more guides. Playing always ranked games and streaming .
I hope you will enjoy my guides and that they will be helpfull for you .
My english are not perfect but i will do my best so you will understand my way of thinking about Nasus .
This is my first guide in mobafire i wish you guys love it and will help you to play tahm in an other style .
Greeting LastLee

Nasus
Was on of the first players i played with in season 2 so i have many things to discuss with you guys about this amazing top laner that when his farm goes good the game is over .If there is not a good focus on nasus on the early game is over on the late game nasus can destroy everything in his way .
Farming his

Siphoning Strike
nasus secret wepon you can easily kill your oponents like with 2-4 hits in late game so that changes the game getting good early game will destroy the late game for your opponents .Susan
So its on of the most common picks on ranked games and an easy way to get more wins if you master this top laner .

Soul Eater
Passive ability of nasus ,Nasus drains his foe's spiritual energy,giving him a natural life steal. This amount increases every 6 levels.

Siphoning Strike
The nightmare for your opponents this skill can really be the end and the beginning in this game , farming your Q can really destroy the game what .So nasus next attack will deal an additional damage to your enemy's and also if you kill and monster gains you 3 stacks or an champion ,large monster will gain you 12 stacks so that the fun part in every game to see how far you can go with your Q .

Wither
That's a grate ability if you are on fights or you want to escape Nasus slowing their movement speed by 35% for 5 seconds ,and also the target's attack speed is slowed by half the amount,initially slowed by 17.5%.

Spirit Fire
With this skill a target area becomes desecrated for 5 seconds.The enemy champions that they are in this area get an initial burst magic damage per second that an amazing way to start fights and also disturb your opponent on the lane facing on early game so you can farm more your Q.

Fury of the Sands
This amazing ultimate ability allows Nasus to empower himself for 15 seconds ,gaining bonus health ,and armor and magic resist.While nasus is empowered, he deals also extra damage magic damage of the targets maximum health .The most amazing part is that he can use his

Siphoning Strike
Faster every time nasus is empowered ,getting on fights with his ultymate makes nasus that monster that you cant kill .
Flash is one of the most common spells in League of Leagends.Its a summoner Spell that is actualy from the begining of the this game ,most of the players in League will use.Without Flash you cant go far on this game you need it for the most champions that they have no rush or Flash skill to escape fights and to get on fights ,its the on way or an other.It is an extremely popular summoner spell due to the mobility it offers, and is especially vital on champions that entirely lack mobility abilities.

Teleport
is mainly used to minimize laning downtime after .Teleport is a targeted summoner spell. It can be cast on a friendly turret, minion or ward anywhere on the map to teleport to them after a small channel. It is not stopped like Recall upon damage, but can still be disrupted by hard crowd control abilities such as stuns,Roots,and silences.An amazing summoner spells since season 2 used from most of the players that go top lane,can farm longer on lane and defend your lane as much as possible .

Glacial Augment
Your basic attacking a champions slows them for 2 seconds slowing a champion with active items shoots a freeze ray though them ,slowing all units inside by 60 %.If find this rune an amazing way to play nasus cause you need to chase your opponent , you need to ran all the time behind of them ,so that a grate way to keep on fights and chase your opponents .I love the creative ways to play nasus because he is tank so you don't really need tanky runes to keep him strong on late game .

Magical Footwear
You get free Slightly Magical Boots at 10 min,so you can keep focusing on items that gives you cool down redaction and not wasting your money for boots when you will go first back .

Biscuit Delivery
Gain total biscuit of everlasting will at 3:00,6:00,9:00 and 12:00 minute of the game. Biscuits restore 15% of your missing health and mana over 15 seconds ,and every biscuit increases your mana by 40 permanently.Grate way to keep you on lane and farm that Q so you can stay longer on the top lane .

Approach Velocity
Gain 15% movement Speed toward nearby allied champions that are movement impaired or enemy champions that you impair.Amazing rune for nasus give him that extra movement speed he need to chaise champions .With combination with this slowing ability makes nasus a real hunter on the top lane .