Gangplank Build Guide by King Turtle

[12.8] Menace To LoL Gangplank
x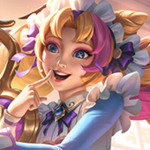 Did this guide help you? If so please give them a vote or leave a comment.
You can even win prizes by doing so!
I liked this Guide

I didn't like this Guide



Commenting is required to vote!

Thank You!
Your votes and comments encourage our guide authors to continue
creating helpful guides for the League of Legends community.
Runes:
Main Runes
Inspiration
First Strike
Perfect Timing
Minion Dematerializer
Cosmic Insight
Domination
Cheap Shot
Treasure Hunter
Bonus:
+10% Attack Speed
+9 Adaptive (5.4 AD or 9 AP)
+6 Armor

Spells:
Standard Spells
Flash
Ignite
Ability Order
Standard Ability Max
Trial By Fire
(PASSIVE)
Gangplank Passive Ability
Threats & Synergies
Threats
Synergies
Extreme
Major
Even
Minor
Tiny
Show All
Extreme Threats
Ideal Synergies
Gwen
her W makes it incredibly hard to land barrel chains, and her E lets her dash out of the way if she doesn't have W up. In extended trades and fights you get beat out and she can match your true damage with her own. She's my perma ban for top lane.
Yuumi
Yuumi works with any champion as long as they have any potential to carry. Gangplank is no different because a good gangplank player can completely change the game as long as they're allowed to scale.
Synergies
Yuumi
Yuumi works with any champion as long as they have any potential to carry. Gangplank is no different because a good gangplank player can completely change the game as long as they're allowed to scale.
Champion Build Guide
This build is something I came up with while messing around with different GP strats, and I found that you can absolutely clap matchups with this setup. I've had pretty good success in mid and top, and still have the kind of damage you'd expect from regular GP. In the Chapters we'll go over the items, runes, abilities, Pros/Cons and the different phases of the game.
-
Tons Of Damage
: GP normally does a lot of damage, and this build doesn't stray from that path. We get a solid amount of Lethality for squishies while still maintaining a healthy amount of crit chance. With GP's new Barrels this combination is DEADLY.
-
Built in Escape
: Duskblade passive makes it so you can get a kill in a teamfight and then use that time when you're invisible to reposition or get out before you get blown up.
-
Bad Early Mana
: This is less specifically the build, and more so just GP in general. Regardless of what he builds he will always have mana issues pre level 6.
-
No Mobility
: Aside from Mana issues, Gangplanks other big problem is his lack of mobility. There are technically ways to resolve this like Galeforce or Prowlers Claw, but Galeforce doesn't really fit on Gangplank and while Prowlers Claw is great for his damage, the mobility feels janky ever since they got rid of its ability to click to minions. Just use Duskblade passive and reposition in fights when possible.

Essence Reaver
is our first item because it gives us crit, AD, it's cheap, and most importantly, it gives us a

Sheen
Proc. What makes that so important is that there are only 4 items in the game that build a sheen. 2 are mythics, 1 is an AP item, and the last one is Essence Reaver. We essentially hedge our bets with this by getting a sheen proc without needing to hinder ourselves by putting that sheen into one of the mythic options.

Duskblade of Draktharr
will be our mythic because not only is it one of the cheaper AD mythics in the game, but it gives us tons of AD and lethality as well as camouflage after takedowns which will be great for teamfights and skirmishes. Since we're getting Essence Reaver first item it also won't feel as bad because we'll have a little bit of crit chance built up early. It also has a damage boost attached to it which makes our already incredible damage, even more incredible.
I like

Ionian Boots of Lucidity
, as it helps with your R cooldown and having your abilities up sooner is always going to be better. They're also pretty cheap for boots, so they help with gold efficiency. Though the boots can vary based on what's needed for a matchup.

Lord Dominik's Regards
is one of Gangplanks best items because he's generally a squishy champion and we don't buy health items on him. It's not terribly high cost and since we already blow up squishies, this item is best used against bruisers and tanks since they're always going to be harder to kill. Even if the enemy comp isn't incredibly tanky this is still a good purchase for the armor penetration and the crit chance, because the other armor penetration legendary doesn't give crit chance.

Mortal Reminder
is a cheap but effective anti-heal item for marksmen and crit users that Gangplank can also use. It's a good item during the transition into late game and if ahead will make it a lot easier to buy Infinity Edge later because we're not spending 3000+ gold on our 5th legendary. Obviously it's best used into healing comps, but even if they don't have much healing it's still a good item for crit builds because of how cheap it is.

Infinity Edge
will be our last item as it gives the most AD by a legendary in the game, adds more crit, and makes your crits deal more damage, which applies to your Q and E. Since we have 80% crit we can use this passive more effectively. You won't get to this point every game because the item is costly and you can't be 10/5 every game, but when you do get it, Infinity Edge is an incredibly fun item on Gangplank.
Early Game you'll want to focus on farming, and occasionally poking your enemy down. Try to save your passive for trades if you can get a quick and easy auto on your enemy. Once you get enough gold for sheen you can either shove the wave in and back or try to go for an all in if you're in a favorable setup. On first back be sure to buy your

Sheen
and get back to farming. Once you hit level 6 be mindful of the other lanes so you can get some easy assists and dark harvest stacks when possible(if you're running the secondary page). You can also use your Ultimate to contest objectives and possibly force the jungler off. The sooner we can get Ultimate the sooner we can get involved in fights and turn the game to our favor.
By now we're past laning phase so you can either continue pushing down lane and then group after 2nd tower, or you can start roaming to open up other lanes and get more dark harvest stacks(again, if you're running that rune page). Either direction you go, you should be set to turn into a powerhouse as you'll already have your level 7 powerspike and be close to your level 13 powerspike. Try not to get too cocky though as you're still as squishy as ever and one misplay can lead to you getting wiped off the map.
At this point you should be grouped with your team, and have one Ultimate Upgrade. The Ultimate upgrade you choose can depend on your own playstyle and the needs of your team but for the most part I usually go with

Death's Daughter
to try and force one or two people out of the fight immediately. After that I go

Fire At Will
for the additional waves which should help secure kills, and then finally

Raise Morale
for the rare chance you'll actually need the movement speed. Finally, focus on getting to Infinity Edge and being involved in the teamfights you can be impactful in.
In Conclusion, This build is about winning the mid game, opening up other lanes, and building up your power through your keystone and your natural power spikes. Whether that's by cutting off the enemy bot lane to give your ADC a double kill, contesting an important dragon to force the jungler off, or just by beating the **** out of your opposing laner. It's a lot of fun and has a nice additional touch that I feel escalates Gangplank above all the other champions. Hopefully you enjoy the build as much as I do. GLHF!