Aatrox Build Guide by GalaxyCrasher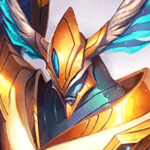 x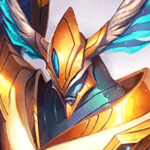 Did this guide help you? If so please give them a vote or leave a comment.
You can even win prizes by doing so!
I liked this Guide

I didn't like this Guide



Commenting is required to vote!

Thank You!
Your votes and comments encourage our guide authors to continue
creating helpful guides for the League of Legends community.
Cheat Sheet
LifeStealTrox: Creative, right
Aatrox Build

Ranked #46 in
Top Lane
Ability Sequence

3
14
15
17
18

2
7
10
12
13

1
4
5
8
9

6
11
16

Not Updated For Current Season
The masteries shown here are not yet updated for the current season, the guide author needs to set up the new masteries. As such, they will be different than the masteries you see in-game.
Masteries
18

Ferocity














0

Cunning















12

Resolve















Threats to Aatrox with this build
Threat






Show all
Threat
Champion
Notes

1

Garen
Hehe, too bad you can't silence insanely high lifesteal bud.

I Just.... Couldn't Stand It
Honestly the only reason I decided to make this guide is because I hopped on MOBAFire to check out any new Aatrox builds. To my (not) surprise, the most recent one was from around August 2016. Sooooo, I took it upon myself to create a build guide of some of my builds. Someone's gotta do it, you know?

General Strategy
Ok so the way Aatrox was supposed to be played versus how he's actually played is extremely different because, oh I don't know, Tryndamere, Xin Zhao, and Jax pretty much do his job but way better. So, knowing that and playing him for almost a year now, I'd say I know a thing or two. But hey, I'm just a Silver Aatrox main, right?

There are a few key things you want to do with Aatrox as a whole, not just with this build.


- Trade very early. You have a wonderful trading tool (your Blood Thirst(Red W)) that is extremely powerful at level 1 and 2, so try your best to harass your laner out of CS, i.e. upon getting your third hit for your W switch over to Blood Price (Purple W) and casually stroll up to your lane opponent like, "Hi! *BAM*", and when they finally realize how much of a pest you are, switch over to Red W and gain that health back. Usually results in an easy First Blood.


- Never run. Unless you have Q. Now, some people may not understand the value of your Blood Well's (Passive) attack speed bonus, and they also probably don't realize how it's better to trade than run when playing Aatrox. But that's ok! That's what I'm here for. If you seem to be in a situation that isn't optimal, and you don't have your Q, trading is the best option. Your w gives you vast amounts of health back when you're below 50% health, so it can save you in sticky situations. 2v1s are ok if you're a few kills ahead, but if either of the opponents have hard CC, it's best to just Q out before they get close, because Q is interrupted by just about every single hard CC in the game, wooooo.


- Taking advantage of Blood Well and when to ult. If you know you can go in on your lane
opponent safely (meaning nobody will gank AKA wards), and you have confidence in your damage, general strat would be Q R E, making sure you land the enemy in the center for that crucial knockup. After ulting, you have a nice boost of attack speed from your now 20% more filled BW and ult stats. E to slow for more hits with that juicy attack speed increase and in most cases this is a kill. Also don't be afraid to dive with this because since you have a great deal of life steal under your belt you can pretty much just kite auto a minion wave under tower to prevent popping BW. Another good time to ult is after you revive from your passive. Funny thing, BW is kinda like a GA on an AD Carry, everyone huddles around you waiting for you to revive so they can blow you up again. In other words, once you stand back up you're ****ed. This is where the next ult strat comes in. Since BW gives you passive attack speed, and all of that's gone now since you popped BW, ulting is a great way to have a fighting chance after you stand back up. Massacre, upon cast, automatically fills your BW by 20% for each nearby enemy champion in it's range, so if 3 or 4 guys decide to huddle around you while you burn BW, you're gonna get a good 60% or so BW back, meaning more attack speed, plus the bonus attack speed from your ulti, so you'll be dragging a squishy down with you this time around.


- Aatrox is an initiator, right? Haha, funny, cuz uh, when you try to "initiate", 90% of the time you get blown up and you've just wasted your passive to have your entire team sit under tower and watch 5 guys ******** a demon. In short, only Q initiate if someone else already has initiated, or if you have some decent tank stats to survive the onslaught.

That's about it
Anyway, that's about it for this build. I'll probably post some of my other builds, including the wacky and fun ones, but for now, this is a solid solo queue option. Thanks for your time and I hope I didn't ruin anyone's ranked game. GLHF!