Bel'Veth Build Guide by JoltedGeo

High Elo Bel'Veth Guide! Climb Your Ranks With Bel'Veth [Patch 12.11]
x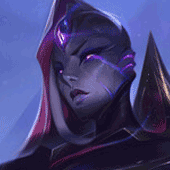 Did this guide help you? If so please give them a vote or leave a comment.
You can even win prizes by doing so!
I liked this Guide

I didn't like this Guide



Commenting is required to vote!

Thank You!
Your votes and comments encourage our guide authors to continue
creating helpful guides for the League of Legends community.
Runes:
AD Vs. Squishy
Precision
Lethal Tempo
Triumph
Legend: Alacrity
Last Stand
Inspiration
Magical Footwear
Cosmic Insight
Bonus:
+10% Attack Speed
+9 Adaptive (5.4 AD or 9 AP)
+6 Armor

Spells:
Regular
Challenging Smite
Flash
Ability Order
Usual AD
Death in Lavender
(PASSIVE)
Bel'Veth Passive Ability
Threats & Synergies
Threats
Synergies
Extreme
Major
Even
Minor
Tiny
Show All
Extreme Threats
Ideal Synergies
Jax
Jax Is one of the hardest to kill with Bel'Veth and once fed is very troublesome for you
Synergies
Champion Build Guide
Clearing and Tricks
Clearing with Bel"Veth is fairly simple.
First Your Q Pattern:
you want to do a N pattern with your Q
Example:
1 3
* (The Order Goes From 1-4)
2 4
---
First Clear
Your first clear should be (Blue Side) Red to Raptors to Wolves to Blue to Gromp
Smite Blue then smite scuttle.

On the red side it is Blue to Gromp to Wolves to Raptors to Red
Smite red then smite scuttle.
---
For full clearing and not 5 camp clearing your skill order should be Q-E-Q-W
Otherwise it is Q-E-W
Your clear should end arounf the 3 min mark to 3 min and 14 sec.
Your clearing after full clear should be fairly simple just remember to use the N pattern and have fun and good luck in your future matches
---
Invades
Invading with Bel'Veth is usually very profitable. You want to start Q or W due to the cc and the movement speed.
Only go W if you feel like you will take thier blue buff easily so your clears wont get messed up.
Going E is very situational due to how you are rooted in place but you do lots of damage when they are low.
Go E if you have teammates that do lots of early game poking and aoe damage and you go in for the finish.
Going Q Is usually your best best due to the movement and the damage that it provides early game.
---
Early Game Gank
Ganking Early game after 2 to 3 camps is very high risk, High reward due to the difficulty in getting the kill and orderiung your skills diffrently

Red 2 Clear Gank
Ganking after 2 clears on Red side (Blue to Gromp) is ussually easier when the enemies bot lane is pushed up early and you can order your skills to Q to W.
Choosing to orader Q to E can be helpful too due to the finishing damage it provides. Go with this order if your bot lane or mid lane has cc abilitys to make it better to go Q to E
Go Q to W if your bot lane or mid lane as little cc and finishing damage.

Blue 2 Camp Gank
After going to Red and Raptors your mid lane could be pushed up and if it is ganking it would be helpful for you and your mid laner and your skill ordering would be Q to W (Go E if your mid lane has lots of cc).

Going to your bot lane after clear blue to raptors is more risky due to how far the lane it from raptor rather than gromp.

3 Cammp Gank Blue And Red
3 Camp clearing is to clear to get a fast gank top or mid. you should order your skills to Q-E-W to get the best results.
Only 3 camp to gank if you and your teamates know that the enemy can push the wave fast and if there champion is strong or weak early game.

Going to gank strong champs with this 3 camp clear usualy needs alot of cc to be pushed out to gank correctly and ganking a strong laner early (lots of cc and high dmg) is very rewarding but more risky (hence the high risk, high reward).

Going to gank weak champions (low movement and cc) is a better coice due to the set back it will but on the enemy laner mid game.

Ganking early game can set you ahead fast and can lead you to winning the early game and it will make your life much easier.
3 Camp Ganking is a high risk but high reward and it is a basic jungling skill every jungler should learn so practice kiting jungle camp and maximizing damage with combos and such.

Keep in mind
3 camp clearing can sometimes be bad if you are on low health at the end of your 3 camps and you want to smite your last camp in the 3 camp clear

Have Fun And Good Luck
Playing Passive till 6 is your best bet but do gank if you can. After hitting level six focus on getting a obj like dragon or herald after you have your ult gank and play agressive to keep your ult up and play for picks until you are fed.

Playing passive with Bel'Veth is only helpful if you are up agisnt Rammus, Zac and other counters.
Comboing is a essential when it comes to Bel'Veth and I found out that the best combos and usually the fastest come out playing other champions and having lots of mechanical experince but lucky for you I am here to tell you how to combo with Bel'Veth and lead to a better time playing her!

Q
First Your Q Pattern:
you want to do a N pattern with your Q
Example:
1 3
* (The Order Goes From 1-4)
2 4

This is your basic combo to people who are rooted or who are right on top of you. but a essential to mastering Bel'Veth's Q is to have a mucule memory of what pattern you did last and after you learn that you can come up with more and more situational combos with your Q and it makes the clips shine brighter after you master her Q.
AA between your dashes to maximize you damage and its easier as it says due to your passive making you attack fast after using a ability!

W
You want your W to come out first and landing your W is a huge diffrence to missing it.
If you hit your Q you want to combo them using the N pattern and to use your E after you finish using your combo!

E
Your E is ment to be a finisher and it shoudl always come out when they are below 30% usually for a avg health champion and if you cast it 2 times it cancels the ability so keep that in mind!

Overall
Your basic combo after you get your Q combos down is W-Q-E
More advance combos come from your knolegde and experince with Bel'Veth and since she just came out coming up with combos is the way to strive with Bel'Veth

If you have any more idea for combos to be listed here contact me via Discord and ill respond as fast as I can!

Discord: DragonBOSG#1181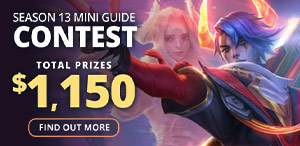 High Elo Bel'Veth Guide! Climb Your Ranks With Bel'Veth [Patch 12.11]