Rengar Build Guide by sanborners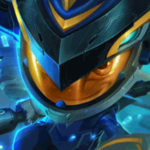 x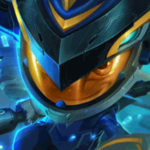 Did this guide help you? If so please give them a vote or leave a comment.
You can even win prizes by doing so!
I liked this Guide

I didn't like this Guide



Commenting is required to vote!

Thank You!
Your votes and comments encourage our guide authors to continue
creating helpful guides for the League of Legends community.
Ability Sequence

1
4
5
7
9

3
14
15
17
18

2
8
10
12
13

6
11
16

Masteries
12

Ferocity














18

Cunning















0

Resolve















Threats to Rengar with this build
Threat





























Show all
Threat
Champion
Notes

1

Wukong
Just sit in your bush, auto, then combo and he should die unless he builds a lot of tank.

1

Kennen
a lot of damage but you can burst him down easy. He'll rush zhonya's

1

Dr. Mundo
He won't die but neither will you.

1

Kayle
Kayle needs lots of kills to actually do well. watch for ult but murder her.

Work in progress
I'm still putting this together and it may take awhile before it's done but here you go.

Summoner spells
Ignite is very strong early game and will help you have kill pressure on your lane opponent early on through pure damage. Exhaust on the other hand is very good vs High Damage champions like Fiora, Riven, Jax, Yasuo that scale very well and pack a big punch later on. The Exhaust will allow you to 1v1 them fairly easily if you decide to ult onto them because it reduces their damage by 40%, armor/MR, movement speed, and attack speed for 2 whole seconds. 2 seconds for Rengar is an eternity because he can burst squishys to dead in less than a second sometimes 1.5 seconds at most. So basically, Exhaust is your survival insurance for late game and will allow you to 1v1 pretty much anybody even a 10kills - 0 deaths adc. Remember, all that matters is how fast you can kill the enemy, If you can kill them before they can kill you, then you're golden and chances are, with your high burst and Exhaust, you can kill pretty much anybody Late game.

Teleport is situational. For example if I'm vs a Darius or Quinn that I'm 99% positive I will either lose lane or go even in lane at best, I will for sure take Teleport because it will make up for my mistakes in lane and will ensure that I don't lose too much xp if I get forced out of lane. If I'm going to build Tanky Rengar I'll always take Teleport But, In most match ups you will want to take a combat summoner spell to dominate your lane.

Ignite for early kill pressure, but Exhaust scales much better into the late game and allows you to 1v1 nearly anybody even fed enemies. Take Teleport in lanes you're sure you will lose or at best go even in, so that you can get back to lane easier if you get forced out and Also take Teleport if you are building tank Rengar.

Runes
I would take these runes because:
Attack Damage reds are good for rengar. It really helps with base damage and scaling. He'll be able to hurt more in early game trades.

Magic resist blues, If their team has 0 ap then obviously these are useless. With the new rengar update. Team fighting is a little easier because of increased aoe damage with rengar. That means the likelihood of an ap champ being in the team fight is high.

armor yellows because armor is sooo useful. Any extra armor goes a long way believe it or not.

lethality quints because extra lethality means you'll shred through tanks quicker and easier.

ad quint for same reason as ad reds.