Not Updated For Current Season
This guide has not yet been updated for the current season. Please keep this in mind while reading. You can see the most recently updated guides on the browse guides page
x
[S5] Elise Jungle [Master guide] OG Dutchie / OG Preacher
By ONS Pr0Archer | Updated on

October 17, 2015
x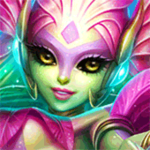 Did this guide help you? If so please give them a vote or leave a comment.
You can even win prizes by doing so!
I liked this Guide

I didn't like this Guide



Commenting is required to vote!

Thank You!
Your votes and comments encourage our guide authors to continue
creating helpful guides for the League of Legends community.
Spells:

Flash

Smite
Threats & Synergies

Threats

Synergies
Extreme
Major
Even
Minor
Tiny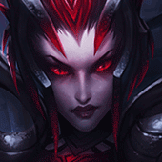 Show All

Extreme Threats
Ideal Synergies

Invisible text!

Invisible text!
Hello summoners, We are OG Dutchie and OG Preacher.
We both play

Jungler
in the team, so why not share the in our opinion best way to master

Elise
.
If you dont agree with stuff or you have tips for us, feel free to put them in the comments:3 we will read them all and we will try to answer them all.
Invisible text!

Invisible text!
Invisible text!

Invisible text!
---

Spider Swarm
: // Human Form: When

Elise
's mage abilities hit an enemy, she gains a dormant Spiderling.
Spider Form: Basic attacks deal bonus magic damage and restore health to

Elise
.
Every Spell that lands or is used on an enemy champion or minion will give you one spiderling stack, each spiderling stack determines how many spiderlings you will have when in Spider form. Always make sure that it is full when deciding to switch to spider form to trade or go in for the kill, maximizing your damage output.
Also, even when not trading or going in for a kill. The more spiderlings you have the more sustain and health you get in return when activating skittering frenzy and letting them attack the enemy creeps.
---

Neurotoxin / Venomous Bite
: // Human Form: Deals damage based upon how high the target's Health is.
Spider Form: Lunges at an enemy and deals damage based upon how low their Health is.
Deals magic damage equal to 40/75/110/145/180 plus 4% (+[3% Ability Power]%) of the target's current health.
Maximum bonus against monsters: 75/100/125/150/175.
In both Human form and Spider form, this allows you to chunk an enemy player's Health based on both current and missing HP, depending on your form. While sieging or covering a lane, it's easy to harass enemy players with this when in human form, so you can change to spider form and execute them. When ganking, this will be your main burst source.
---

Volatile Spiderling / Skittering Frenzy
: Human Form: Releases a venom-gorged Spiderling that explodes when it nears a target.
Spider Form:

Elise
and her Spiderlings gain Attack Speed.
Summons a venom-gorged Spiderling that moves to target location and explodes, dealing 75/125/175/225/275 (+80% Ability Power) Magic Damage when it nears an enemy or after 3 seconds.
Volatile Spidering is a great nuke, while also rewarding because of its ability to check bushes. With its auto-lock onto a champion and quite fast speed, unless minions are in the way, it's very difficult to escape its damage.
Skittering Frenzy increases your DPS whilst in Spider form, while also helping you sustain in a fight or in the jungle, due to its health regain on hit from both your spiderlings and your own auto attacks. It also increases the DPS and sustain you get from Hunter's Machete.
---

Cocoon / Rappel
: // Human Form: Stuns the first enemy unit hit and reveals them if they are not stealthed.
Spider Form:

Elise
and her Spiderlings ascend into the air and then descend upon target enemy.
Stuns the first enemy hit for 1.6/1.7/1.8/1.9/2 seconds and reveals them if they are not stealthed.
Being it initiating a gank, a teamfight, or using it to get someone off you, this ranged stun is quite useful. Keep in mind that this stun doesn't need to be the starting ability when combo'ing someone in lane, it could be simply used to stop someone who is trying to get away. This ability also reveals enemies in the fog of war, making it useful to check bushes before going in.
Rappel is amazing for both gap closing or to escape. It is similar to Fizz' Playful/Trickster, except it lasts longer and allows you to jump on your chosen enemy. You can use it to juke enemies, and even to escape in the jungle by jumping to a neutral camp. It's also your main gap closing tool when engaging.
You can also use it to avoid incoming enemy abilities!
---

spider form
: // Transforms into a menacing spider, reducing her attack range in exchange for movement speed, new abilities, and a Spiderling swarm that will attack her foes.

Elise
transforms into a menacing spider, sacrificing 425 attack range in exchange for 25 movement speed and access to arachnid abilities. All dormant Spiderlings are awakened and will attack nearby foes.
Spiderlings: Spiderlings deal 10/15/20/25 (+15% Ability Power) damage and take 25% reduced damage from multi-target abilities.
Similar to

Jayce
's R"

Mercury Cannon / Mercury Hammer
", but instead of switching to a different weapon, turns you into a ferocious spider with a whole new set of awesome abilities. It also grants you bonus movement speed and on-hit damage.
Invisible text!

Invisible text!
Invisible text!

Invisible text!



+

Sight revealing long range gap closer.


+

Incredibly long range stun (similar to Amumu's Bandage Toss).


+

Very good duelist .


+

Great at picking off out of position targets.
Invisible text!
Invisible text!
Invisible text!



-

Not very good at jungle recovery.


-

Provides no buff or steroids to team.
Invisible text!

Invisible text!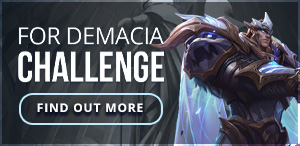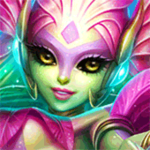 ONS Pr0Archer
Elise Guide
[S5] Elise Jungle [Master guide] OG Dutchie / OG Preacher