Riven Build Guide by Srlqulongtard
Not Updated For Current Season
This guide has not yet been updated for the current season. Please keep this in mind while reading. You can see the most recently updated guides on the browse guides page.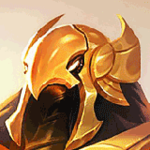 x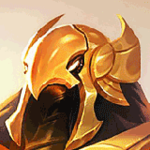 Did this guide help you? If so please give them a vote or leave a comment.
You can even win prizes by doing so!
I liked this Guide

I didn't like this Guide



Commenting is required to vote!

Thank You!
Your votes and comments encourage our guide authors to continue
creating helpful guides for the League of Legends community.
Ability Sequence

1
4
5
7
9

3
14
15
17
18

2
8
10
12
13

6
11
16

Not Updated For Current Season
The masteries shown here are not yet updated for the current season, the guide author needs to set up the new masteries. As such, they will be different than the masteries you see in-game.
Masteries
Threats to Riven with this build
Threat


































Show all
Threat
Champion
Notes

3

Jarvan IV
He's weak early, all in him every time he burns q or if the flag is on cd. You do so much more damage than him but he's better in teamfights. Beware jg ganks, even if he's behind hi will likely kill you. Remember that you can e and q out of his ult.

3

Nautilus
Easy to kill pre 6
Riven Basics And Ability Combos
*PICTURES AND VIDEO COMING SOON*
Before I talk about how to use Riven, this is a guide on how I play her,I have 130 games on this Champion but this is MY play style of the champion. Yours will be different if you decide to pick her up. If what I'm saying doesn't work for YOU, play her differently, I can give general tips on how to use her but decision making, which is a huge part of playing Riven, is unique to each person.

Another thing to keep in mind, almost no match-up is inherently easy for Riven. She has the tools to outplay and out damage nearly every champion, you just have to use them right. Riven's is kind of like playing Smash instead of League, you have a variety of tools to use and your success is based on how you use them. She has no skill ceiling so the more you play her, the better you get.

Ability Explanations
---
Correct usage Riven's passive

Runic Blade
is vital to the success of this champion. Once you get super fed, you can flatten people but until that point, you have to be very precise with the way you use her. Her passive is essentially a sheen proc with 3 charges. This means that maximizing her dps requires that you use an auto attack in between every ability cast. Come mid game,

Runic Blade
gives you an extra auto attack worth of damage every 2 auto attacks.

Broken Wings
is her most import ability to master. this is where nearly all of her damage comes from. The 3 charges of her q count as 3 separate charges for her passive and are auto attack resets. This means that you should always auto attack in between each q cast. DO NOT spam q without auto attacking.
Ki Burst
It's a stun, what did you expect me to say. Keep in mind that it does root you during the cast, ill talk about way to alleviate this later on.

Valor
! To Me! Usage of this ability will define you as a Riven player. It is your engage, disengage, shield, a tool for dodging skillshots, and way of canceling most of her animations. the more you play Riven, the better you will use this.

Blade of the Exile
This is your all-in tool. It gives you more damage and range, and the second cast

Wind Slash
is basically an execute.Use this early so that you make the most out of the extra AD, but don't use it until you're sure that the all-in has started. It's the worst feeling too pop your ult too early and have the enemy just walk away from you.
Combos
---
Animation canceling is vital to using Riven, most of her combos are just that.
Bread And Butter Combo

Broken Wings
-AA-

Broken Wings
-AA-

Broken Wings
-AA
This is how you do damage as Riven. I usually use

Valor
to get in range ignore any upfront damage and
Ki Burst
after the 1st q but you can switch up the order as you please.
Using Hydra Properly

Tiamat
-
Ki Burst
Like
Ki Burst
,

Tiamat
will root you when it's being used. The best way to use it is to overlap it's animation with
Ki Burst
. Use

Tiamat
then
Ki Burst
immeadiately after to reduce your down time.
Using Your Ultimate Properly

Valor
-

Blade of the Exile
-

Broken Wings
You only want to ult when going for a kill. like your w
Ki Burst
using your ult will root you during the cast and the cast animation is very flashy. The best way to ult is to use your e

Valor
, use your ult

Blade of the Exile
mid cast, and q

Broken Wings
right after. This completely removes the self cc from your ult, gap closes, and gives you 3 charges of your passive right away.
Putting It All Together

Valor
-

Blade of the Exile
-

Broken Wings
-AA-
Ki Burst
-

Tiamat
-AA-

Broken Wings
-

Broken Wings
-AA-

Wind Slash
This is the all in combo. Like all riven combos, you can mess with the order of some of it but this is the most efficient way to deal you damage.
Wall Hopping
While not technically a combo, knowing how to wall hop is very important to playing riven. ONLY THE 3RD CHARGE OF HER Q

Broken Wings
CAN HOP OVER WALLS. All q charges and e

Valor
can hope player made terrain such *** Anivia's

Crystallize
or Jarvin IV's

Cataclysm
, but for wall on the map only the 3rd q charge will work. In order to hop a wall, Riven's character model has to be perpendicular (90 degrees or facing the wall for those who aren't math savy) with the wall. you CANNOT only hover your mouse over the wall. Unlike most dashes in this game, riven's q

Broken Wings
causes her to dash in the direction she's facing regardless of where your mouse is, unless you're hovering over an enemy unit.what i usually do is make her walk into the wall, e

Valor
into the wall, or place a ward over it.Also remember not all walls can be hopped.