Viego Build Guide by Rime101
⚔️ THE ULTIMATE VIEGO MID/TOP GUIDE (11.2)
x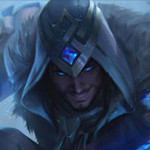 Did this guide help you? If so please give them a vote or leave a comment.
You can even win prizes by doing so!
I liked this Guide

I didn't like this Guide



Commenting is required to vote!

Thank You!
Your votes and comments encourage our guide authors to continue
creating helpful guides for the League of Legends community.
Runes:
Standard
Precision
Conqueror
Triumph
Legend: Alacrity
Coup de Grace
Domination
Taste of Blood
Ravenous Hunter
Bonus:
+10% Attack Speed
+9 Adaptive (5.4 AD or 9 AP)
+8 Magic Resist

Spells:
Top Lane
Flash
Teleport
Threats & Synergies
Threats
Synergies
Extreme
Major
Even
Minor
Tiny
Show All
Extreme Threats
Ideal Synergies
Seraphine
Synergies
Champion Build Guide
YOU LOCKED IN 1st TIME VIEGO AND ARE SEARCHING UP A GUIDE WHILE THE GAME LOADS?
TLDR; PLAY WITH

Conqueror

Triumph

Legend: Alacrity

Coup de Grace
with

Taste of Blood
and

Ravenous Hunter
. Small runes are attack speed, AD, armor/MR
Mid Build is:

Galeforce

Berserker's Greaves

The Collector

Infinity Edge

Ravenous Hydra

Guardian Angel
. If you dont want to play crit you can build

Blade of the Ruined King
&

Sterak's Gage
instead of Collector and IE.
Top Build is:

Blade of the Ruined King

Plated Steelcaps

Trinity Force

Sterak's Gage

Spirit Visage

Guardian Angel
. Replace visage with

Death's Dance
if vs heavy AD.
Hey! My name is Rime and I am a Season 10 Grandmaster mid who mostly plays Sylas. Ive played roughly 20 games of Viego on PBE and have played 10 ranked games of Viego on the live server since he came out. This guide is far from perfect as Viego has only been out for a couple of days and Im sure the meta will change but as of right now there are some clear builds that stand out as the strongest.
I am not the best Viego but I am a high elo player and I have looked at the current top 10 Viego players in the world (leagueofgraphs as reference) and can see what is currently working best for them.
There is not 1 best build on Viego right now. It is important to look at the enemy team comp before deciding what you want to buy.
THE BEST ITEMS ON VIEGO ARE

The Collector

Ravenous Hydra

Blade of the Ruined King

Guardian Angel
and

Sterak's Gage
. These items are strong in every single game and will never be bad on Viego no matter what Mythic item you are buying. Generally if you are building a mythic item that gives you attack speed such as

Kraken Slayer
you will want to build

Blade of the Ruined King
with it. If you are rushing

The Collector
you should build other high damage items to go with it such as

Ravenous Hydra
or

Galeforce
.
Generally speaking if the enemy team comp is squishy you will want to build

Goredrinker
or

Galeforce
as your mythic item. If the enemy team is mostly tanks you will want to build

Trinity Force
or

Kraken Slayer
.
There currently is not enough data to back it up but on the current patch I strongly believe

Galeforce
to be the best Mythic item on Viego. Viego is a champion that relies on getting kill resets to do anything in teamfights. VIEGO IS EXTREMELY WEAK IN TEAMFIGHTS IF HE DOES NOT GET A KILL RESET. Building Galeforce or even Goredrinker will give you the necessary burst you need to take over a teamfight, get kill resets, and spam

Heartbreaker
.

Stridebreaker
is an item that should be built if you are playing vs a kite heavy team such as

Orianna

Ezreal

Lillia
, and even then Im not sure if the item is better than

Galeforce
.

Trinity Force
is strong on VIEGO JUNGLE. It is not very strong in laning phase and is not meant to be built on SOLO LANE Viego.
Most Viego players are currently maxing Q > E > W. THIS IS FOR JUNGLE. IF YOU ARE PLAYING SOLO LANE VIEGO THE ABILITY MAXING ORDER IS Q > W > E. If you are laning vs someone who rushes seekers armguard or bramble vest you should consider switching from Q to W max for that game. Viego's W

Spectral Maw
has 300 base damage which is extremely high and can often catch people who build "tanky" off guard.
When you are playing teamfights as Viego your goal is simple. In a teamfight you want to force a kill so that you can use Sovereign's Domination.
BE A PART OF A KILL > TAKE THEIR SOUL USING Sovereign's Domination, spam that champions abilities then instantly use

Heartbreaker
again. Viego Ult does an insane amount of damage and the cooldown gets reset if you manage to get a kill. The most important thing to know about playing Viego is to USE YOUR ULT, dont save it for the perfect opportunity. Throw it out if someone is low and if they do not die its ok. During the next fight if you get an assist you can take someone's soul and use it again no problem.
If you are getting poked heavily in lane you can easily heal up off minions by hitting them with an ability (mostly from q) then auto attacking the minions. Even if you are laning with 90% hp you should be using your q and auto attacking minions to stay full HP.
When you are auto attacking the enemy turret remember to use your

Harrowed Path
for the extra attack speed.
Viego's rune page viability is pretty small as he does not use the sorcery or resolve tree well. The only options you can use that are strong on Viego are Precision, Domination, and Inspiration. But even inspiration is weak because Viego does not need biscuits for laning phase due to his built in sustain.
As far as runes go on Viego

Conqueror
is generally the best rune on Viego because of how insanely fast he can get it to 12 stacks. Because of Viego's passive you can Fully stack Conqueror by using the combo AA > Q > AA > W > AA. And once you complete a mythic item with an active or if you use your ult it will be able to stack even faster.

Press the Attack
can also be really strong if playing vs a team comp of mostly squishy champions, but as long as the enemy team has 2+ tanks or 3+ bruisers conueror will be the best Keystone on Viego.

Electrocute
Sounds good on Viego because it helps to get kill resets in fights but the damage on Electrocute will be doing far less then

Conqueror
if the fight is longer than 5 seconds.
IF YOU TAKE OVER

Ornn
body UPGRADE YOUR TEAMS ITEMS TO MYTHICS. IT IS INSANELY OP AND WILL LIKELY GET HOTFIX NERFED
Im not gonna pretend Im the Viego expert if you want up to date builds here are some of the best Viego players OPGG's (mid/top)
https://www.op.gg/summoner/userName=Shut+It+and+play
https://br.op.gg/summoner/userName=ruthless+kid
https://br.op.gg/summoner/userName=+Zayco
And if you want to look at build and rune winrates look here:
https://lolalytics.com/lol/viego/build/
keep in mind that there wont be enough data to tell what's actually good for another week
Thanks for reading! GOOD LUCK IN YOUR RANKED GAMES, AND REMEMBER TO ALWAYS TAKE OVER A SOUL FOR A FREE ULT RESET!