Dr. Mundo Build Guide by Kartagoo

TRADE OFFER: I RECEIVE 5K HP -- > YOU RECEIVE A RIDE :p
x
Did this guide help you? If so please give them a vote or leave a comment.
You can even win prizes by doing so!
I liked this Guide

I didn't like this Guide



Commenting is required to vote!

Thank You!
Your votes and comments encourage our guide authors to continue
creating helpful guides for the League of Legends community.
Runes:
Grasp of the Undying
Resolve
Grasp of the Undying
Demolish
Second Wind
Overgrowth
Precision
Last Stand
Triumph
Bonus:
+10% Attack Speed
+6 Armor
+6 Armor

Spells:
I always go fast
Flash
Ghost
Ability Order
With Grasp of the Undying or Fleet Footwork
Goes Where He Pleases
(PASSIVE)
Dr. Mundo Passive Ability
Threats & Synergies
Threats
Synergies
Extreme
Major
Even
Minor
Tiny
Show All
Extreme Threats
Ideal Synergies
Fiora
Can snowball your lane really hard if you die more than one time so just watch out for that. Dont go for long trades and farm mainly till you get items. Respect her the most when she hits 6 cuz she does a lot of true damage. Good option to skip Sunfire or Frostfire and rush straight titanic hydra
Zilean
Mundo likes this support a lot cuz it makes him even more faster and also Mundo can live twice for some reason.
Synergies
Zilean
Mundo likes this support a lot cuz it makes him even more faster and also Mundo can live twice for some reason.
Champion Build Guide
Hello,
my name is Kartago I am 23, I am from North Germany and playing on the EUW Servers. I started playing League at the end of Season 1 and started playing ranked in S3. I hit Master in Season (S9) with Garen. While the meta is shifting and new champs and reworks coming out, I always look for new champs to learn that I like. And so our big purple doctor rework dropped! So far I like the rework visually and gameplay-wise even if hes not the best in higher elo.

First, I want to point out that this guide is not finished yet and I will improve it in the future if it receives positive feedback. Second, before you read a bunch of text that maybe doesn't help you or learn to play Mundo or league at all, you might as well check out my stream at
https://www.twitch.tv/lol_kartago
and watch me play because its in my opinion the best way learn the game and its also perfect to answer your any question about Mundo or league in general.
EDIT: I quit Season 11 because I havent gotten any enjoyment out of the game cuz of multiple reasons, so no League content for now but always appreciate a fellow chatter in my stream!
Lastly it helps me to see if the guide is working or not and I don't do all this work for nothing (trust me, my first in depth-guide took me a lot of time). If I'm not online you could also check out some Videos of my Twitch Channel from my recent streams!

So normally like my other in-depth guide I would explain Runes, Lane Threats in depth and more for example. but this takes time so I will add these from time to time. And as mentioned if I notice this Guide receives good feedback and u guys want more info, I will continue it faster!
- Early laning
Early game no matter what match-up you dont go for long trades, always get Level 4 first and your 2 points into

dont put a point into

Level 5 when the enemy Laner has either ignite or intends to rush anti-heal like

or

. In fact the W right now is actually not that good that it doesn't really matter if you skill it early or not in my game experience. Also I would never max first

, that ability doesn't get that much stats and damage up.
Now you wanna try to last hit minions and go either

procs and then go short trades or wait till you get a good wave and try to go for long trades with

. With

you mostly just go for Q hits on enemy Laners till you can all in them or take him down with your Jungler.
- Early Recall or late Recall shopping [[Recall]
There are to be honest only 3 main item cores you gonna go for when recalling the first or second time.
Against tanks like

Cho'Gath
,

Ornn
,

Shen
basically tanks that just stay on top of you, you go for

first.
Against Auto attackers like

Tryndamere
,

Jax
,

Gwen
,

Gnar
,

Jayce
you go for

first.
Against champs that heal a lot like

Fiora
,

Aatrox
,

Urgot
for example you go for

first.
after that u either go for

rush if you are like 3/0/0 and hard winning your lane or just go for

or

depends against what u playing against (scroll up for more info in Item core Notes). Also what was kinda a mind blown strategy I found out is rushing

after

Bramble Vest
no matter if behind or ahead cuz with

or

you will still lose long trades and end up dieing but with

Titanic Hydra
you are more likely to win after you threw some Q's and all in them.
- Splitting or Grouping Mid into Late game?
Here u wanna aim to get Rift Herald in case your team is behind and you are ahead. Communicate with your team! Communication is
THE MOST
important part of splitting. Tell them to stay away from the enemy and not get engaged on while you are splitting! Second you have to look out getting 2 or 3 Manned while Splitting so don't just die for nothing. So ward in enemy Jungle, Keep an eye on the mini map, track enemy movement and play smart! Tell your team to possibly engage or get objectives (like getting Inhibitor, Baron or Dragon) in case 2 or more from the enemy team come for you. That game you maybe also consider buying

to get a faster and more dangerous Split push.
In Case you lost your Lane and you are behind and your team ahead, I recommend to not build

at all and just go for items like

,

,

,

to just tank as much Damage as possible and slowing down the enemy squishys like the enemy ADC or Mid lane (depends which one is the most threat to your team). Don't worry about that it happens to the best and getting carried is better than losing.
if you find a topic you want me to explain or talk about more playing mundo feel free to ask and might add it to the Guide!

Thank you for looking at my guide even though its not that extensive at the moment. Have a nice day and get dat Mundo buisness going 📈🚀💲🕴️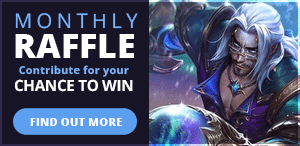 TRADE OFFER: I RECEIVE 5K HP -- > YOU RECEIVE A RIDE :p